MARTIN MCELHINNEY has played in two All-Ireland finals and five Ulsters and yet still believes Donegal's current crop is better than anything he's been involved in.
The St Michael's midfielder was man of the match in the 1-17 to 0-10 Dr McKenna Cup win over Down in Newry yesterday and is excited as at any stage in his lengthy 13-season inter-county career.
At 30, McElhinney might've been forgiven for 'ducking out' as he puts it and letting the youngsters take the baton for the muck and gutter of the Dr McKenna Cup. However, after an injury-ravaged 2018, when he made only three appearances – curiously all against Tyrone – McElhinney was eager to hit the ground running in 2019.
"There's loads of competition this year ," he said. :It's a very strong squad there – probably as strong a squad as I have been involved in. There's still boys to come back in. There's boys to come back in this week and next week. There's loads of opportunities there for fellas so it's just a matter of putting your hands up there and taking it when you get a chance.
"There's boys the can come in at any position. Nobody is set in stone so that's why I think it's the best squad yet. There's no point in having a good squad though unless you're going to take it into the league. In years gone by, I might've ducked out of the McKenna Cup but it's good to get back in there and to get 60 to 70 minutes under my belt. Some of them young bucks are hard to catch!"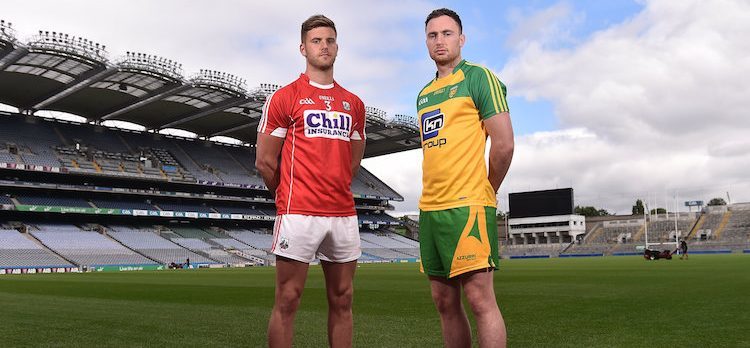 Only Frank McGlynn and Neil McGee have represented Donegal longer. McElhinney made his championship debut on the same July evening in 2007 against Leitrim in Carrick-on-Shannon when another first-timer, Michael Murphy, announced himself to the outside world.
Murphy and McElhinney studied alongside on another at Dublin City University and even after the Donegal skipper had moved home and opened up a sports shop in Letterkenny, it was still an arduous trek for McElhinney.
Players like Michael Boyle, Marty O'Reilly and Paul Durcan shared the driving responsibilities as McElhinney spent eight years commuting to training and matches for club and county from the capital and also did a Masters in Queen's University Belfast in Middle Management and Education.
It's still a bit of a trek from his native Creeslough to his workplace in Buncrana – 65km one way – where he's employed as a clerical officer with the Department of Employment Affairs and Social Protection but it's closer to home.
"I moved home 18 months ago," he continues. "It makes a big difference. When you have to drive from Dublin –  maybe stuck in traffic for an hour or so first – and then landing in Convoy of wherever trying to do a hard training session. It takes you about an hour to even loosen out and then it's over half an hour later. Then, off you go again.
"I always had appetite for it and I wouldn't be travelling up and down from Dublin if I didn't have appetite for it. I still enjoy it and that's the main one."
The Dr McKenna Cup was a foundation stone used by Declan Bonner last year when he took over the mantle of Donegal manager from Rory Gallagher. Winning the competition gave the younger fraction of the panel a first medal and many of them followed that up with success in the Ulster SFC in June.
That's why Donegal will be putting a firm focus into the northern curtain-raiser again this year. Following their 0-21 to 0-11 win over Queen's and the 10-point win in Newry, a win or a draw at home to Cavan tomorrow night will guarantee a semi-final place this weekend. For Bonner's panel, matches beats practice.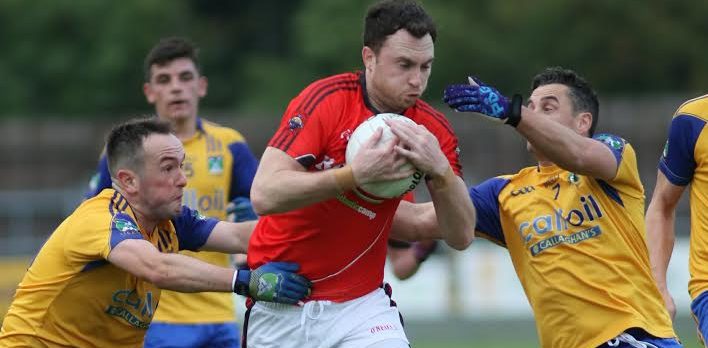 "The Dr McKenna Cup can give boys experience of playing for Donegal," McElhinney adds. "It gives them experience of playing against other county teams and even the college teams are all county players. You learn much better than you would in a training session and if you do get a semi-final it's against one of the top teams in Ulster and that's good experience for the league.
"We've the main players to come back in. That will be a real bonus but there's boys there definitely putting up their hands. It'll push you on. When you have that you have competition as with the same 15 players things can go stale. It's a good thing to have."
Tags: