Well known Irish Author and Psychotherapist Stella O'Malley is set to visit Donegal next month for free talks entitled "Bully Proof Kids".
The talks, hosted by Donegal County Council Library Service, will share practical tools to help kids grow up confident, resilient and strong.
The meetings are scheduled for Central Library Letterkenny on Thursday 7th of February at 6.30 pm and in Buncrana Library on Friday 8th February at 10.30 am.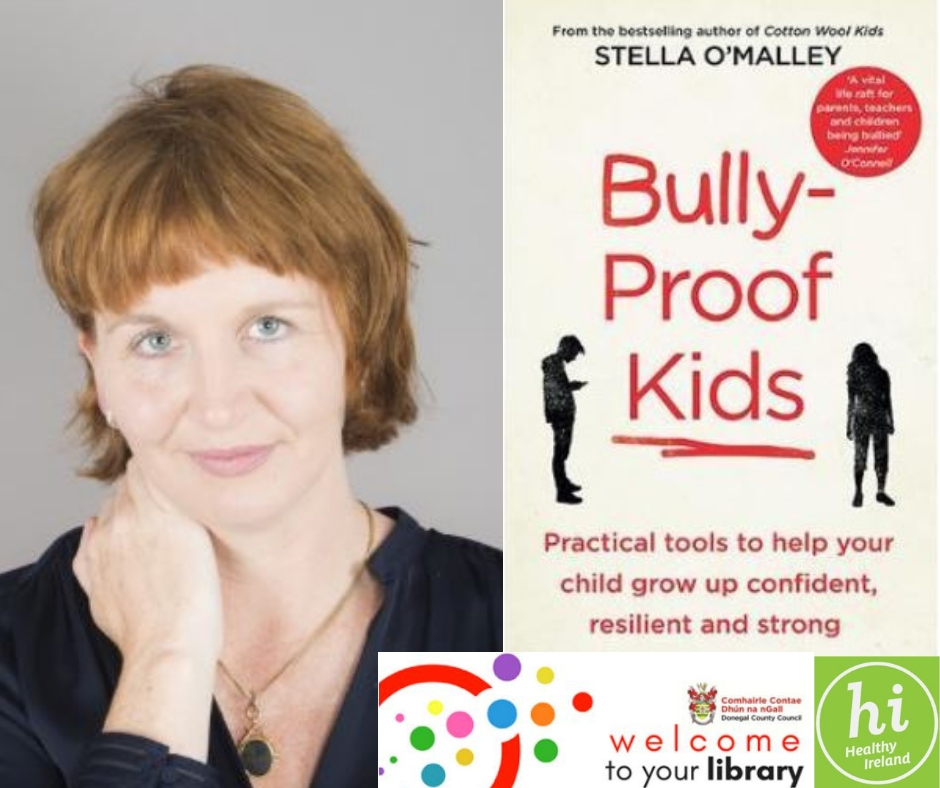 Stella O'Malley is a mental health professional, bestselling author, and public speaker. Much of Stella's counselling and writing focuses on mental health and the importance of well-being. Stella is a regular contributor to the Irish Independent and the Sunday Independent.
These events are part of the Healthy Ireland at your library programme.  Healthy Ireland is a national campaign for action to improve the health and wellbeing of the people of Ireland. Its main focus is on prevention and keeping people healthier for longer, more information is available at www.librariesireland.ie/healthyireland
Stella will offer well informed tips for parents on how to deal with childhood anxiety and confidence
This is going to be a popular evening so early booking is advised. To book please contact Central Library on 074 9124950 or Buncrana on 074 9361941
Donegal's Healthy Ireland at your library service Co-ordinator, Kevin Mc Caul said: 'We are delighted that Stella has agreed to be associated with the Healthy Ireland Programme. Her inclusion will allow us to promote the wide range of health and well being resources available in libraries across the County. We look forward to welcoming Stella and everyone to both events.'
Tags: