Donegal-based author Sharon Thompson is planning a book launch with a difference when she releases her second novel 'The Healer'.
Sharon Thompson's previous debut novel 'The Abandoned' was a bestseller on Amazon and in her latest novel, 'The Healer' she tackles the subject of healing.
The book will be launched next Tuesday, 22nd January. Instead of a local book shop event, the Sligo native is taking the book and the celebrations online for people all over the world to join.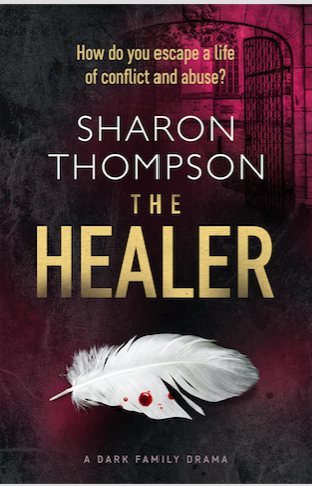 All readers will need to do to join the launch is simply click on the link on Sharon Thompson's website and book a space at the event.
Sharon says, "Traditional book launches are wonderful events, but in terms of location and convenience an online book launch is a fantastic option. I'm no stranger to online activity as I co-founded the tweet-chat #WritersWise and run a successful writers' group, Indulgeinwriting.com. I'm convinced that busy people will engage with more online events and gatherings in the future."
However, Sharon does love a good party and although her launch will be online via crowd-cast, she says, "Book launches can be stressful, but I am determined to enjoy the 22nd January and have fun."
Sharon began writing some years ago for a change of direction in life. She writes for websites and magazines and this year her play was long-listed for the Wexford Literary Festival.

The Healer is published by Bloodhound books and is a dark, family drama which brings readers back to 1940's Ireland. Life isn't easy for the protagonist Molly.
Molly isn't like the other children. She has an unknown learning difficulty and is surrounded in abuse and violence. Her family and community are wary of her beauty and nature. Life gets even harder for Molly and she loses faith in everything. She must make choices. But will she choose the right path or is she doomed to a life of misery?
Will Molly survive in a world of violence and crime? Will The Healer ever be healed?
The Healer is released on the 22nd January and is available on your kindle to download at the press of a button. You can pre-order it too here on Amazon.co.uk: https://amzn.to/2HfDfHm*
*(affiliate link)
Tags: