This week the team at Mavericks Traditional Barbershop invite you to get an exclusive behind the scenes glimpse at all the action in their stylish retro salon in Letterkenny:
Ladies and gentlemen, are you following Mavericks Traditional Barbershop?
Well, why the hell would you, what good will that do for the grooming side of your life??
Well if you do follow Mavericks you might just find a nugget or like the following: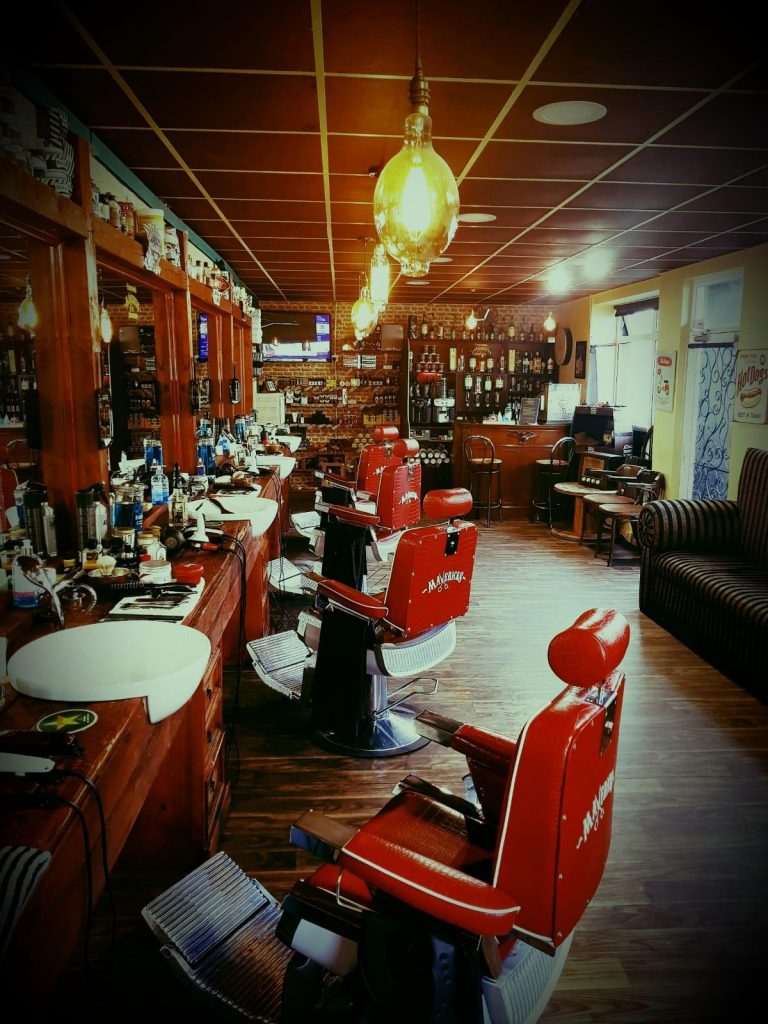 We frequently run competitions and have giveaways. Particularly over the next few weeks we plan to do several giveaways on each of our platforms. Therefore you could easily come away with a FREE Hamper, FREE haircut our even a FREE full package!!!!!


Wanting a change? Wondering what style you could try out next? Looking for inspiration?  We are frequently posting haircuts we perform in the shop, showing the style, the unique characteristics that make the haircut, product used and what barber completed. And imagine this, "it's actually Mavericks that done the hair cut!!!", there's more "it's not done on a model with the perfect head of hair, just a regular guy!!!" and wait for it "we do NOT photoshop or edit ANY of our content that we post!!!". I know that is a lot to take in in one go, regarding social media…


Wondering what product is best for you and your hair, beard or for shaving? We regularly review products across the board of male grooming. If you're interested in looking your best then we have the expertise to point you in the right direction!


Need a gift idea for the Maverick that has everything? Have a look at our products and what you can create a gift bag or hamper with. Watch the videos of our store and see the treatments, what goes on and maybe a gift voucher to get in the red chair is the one for him? Mavericks is not just a barbershop, it is a place every man should experience at least just once…


Maybe you just want to noisy at what acting the maggot the Mavericks are getting up to, whatever the reason, come along, join the movement and follow Mavericks. To follow us on social media is a good step in the right direction but all our customers know, enjoying the Mavericks treatment is the way to go….
For appointments, products or any advice on male grooming, contact Mavericks on Facebook  (www.facebook.com/Maverickstraditionalbarbershop) and follow us on Instagram (maverickstraditionalbarbershop) Snapchat @MAVERICKSTBS or Twitter www.twitter.com/mavericksbaber…
Tags: