The 'No Limits' disco is making a welcome return to Letterkenny this Friday 25th January. 
The inclusive disco is a fun night out for adults with intellectual disabilities over the age of 18.
Organisers are delighted to announce that the next event will take place in Arena 7 Letterkenny, which is wheelchair accessible, from 8pm – 11pm. 
It promises to be a brilliant night with DJ PK spinning the records. Get the dancing shoes ready!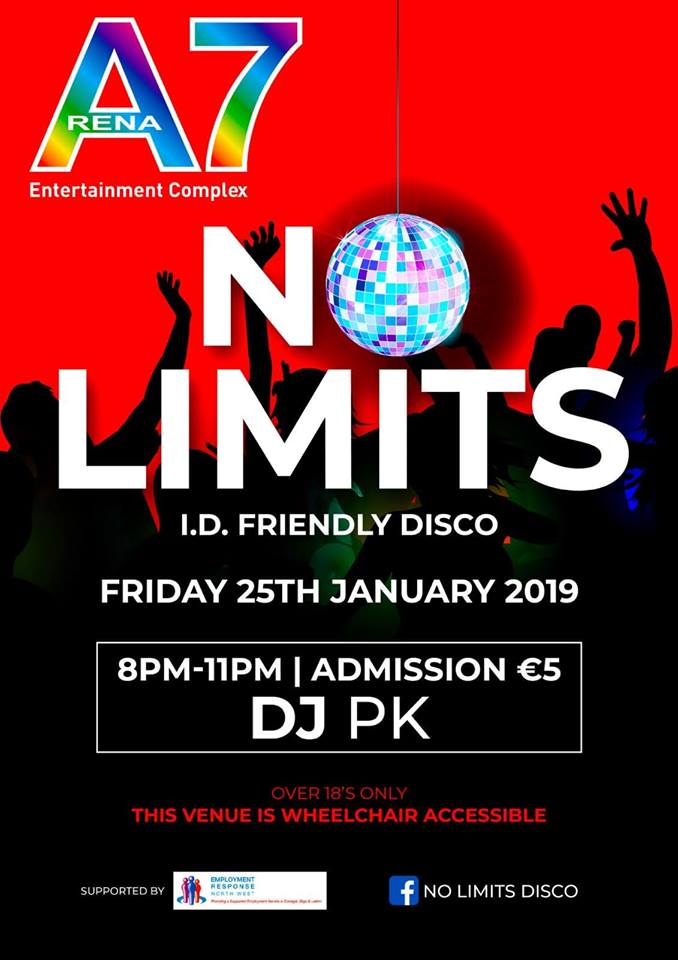 'No Limits' was launched in 2018 by a team of local friends who noticed a lack of social outlets for adults with intellectual disabilities after a certain age. The event welcomes people of all abilities to come together for music, dancing and good craic.
Admission is €5.
For any enquiries please call 0871476223 or visit the 'No Limits Disco' Facebook page.
The event is supported by Employment Response North West.
Tags: