Young players with the Finn Harps Academy and Schools Programme have bright new training bibs for the new season thanks to their sponsors DMG Motors in Donegal Town and SEAT.
As the season start fast approaches, the management of Finn Harps Academy & Schools Programme took a well-earned break with some of their junior players to show off their high-vis training bibs and a few skills at their new sponsor DMG Motors SEAT premises.
Speaking at the event DMG Motors General Manager, Stephen McCaul said "We are delighted to be involved with Finn Harps and look forward to a great partnership. It is great to have everyone here at our premises on the Clar Road, Donegal Town and we wish everyone well in the upcoming season. We look forward to inviting everyone here again soon for the upcoming Skills day."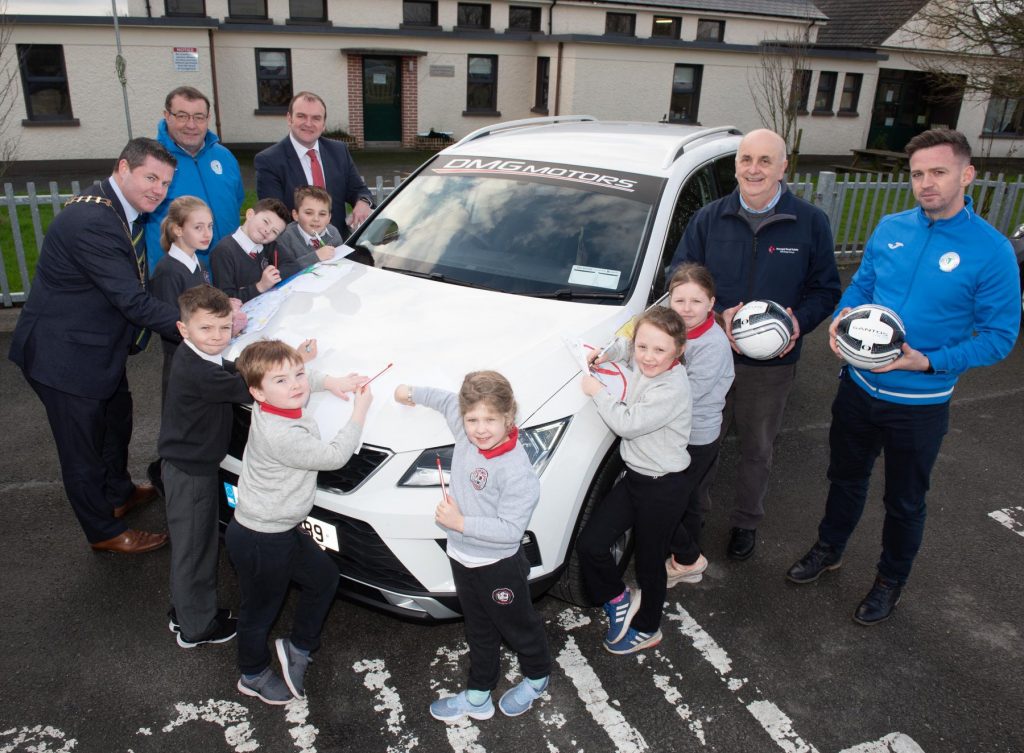 Kevin McHugh, Head of Finn Harps Academy, reiterated his comments from the launch event back in November at the Villa Rose Hotel. He said: "We are absolutely delighted that a forward thinking local business like DMG Motors has backed our project."
The launch was in collaboration with the Donegal Road Safety Working Group, which was described as a "super fit for our brand," by Conor Phelan, SEAT Ireland.
Tags: