Kelly's of Mountain Top, Letterkenny, have a big year ahead as the ever-developing store and diner complex continues to go from strength to strength.
In the past seven years, Kelly's Centra has grown its range to be a true one-stop-shop for every customer's needs.
The local supermarket's success was celebrated on a national stage after it reached the final 24 out of Ireland's 470 stores in the coveted Centra Store of the Year Competition.
Kelly's Diner continues to be an award-winning food-lovers' hotspot too. It was voted Best Family Restaurant in the North West 2016, 2017, 2018 and is now nominated for the national Irish Times Best Restaurant Award 2019.
Centra Mountain Top never fails to keep up with consumer trends and they have shaped their product range to suit an ever changing demand for healthy meals. They stock the famous Happy Pear vegan food range and welcomed a visit from the twins last year.
Extra space at the entrance makes it much easier to shop for fresh fruit n veg and fresh homemade takeaway meals. Plus, a new section was given over to fresh world breads, from Polish to Romanian to Italian style bread – all delivered fresh instore daily. Plus Aine's famous bakery is always tickling tastebuds.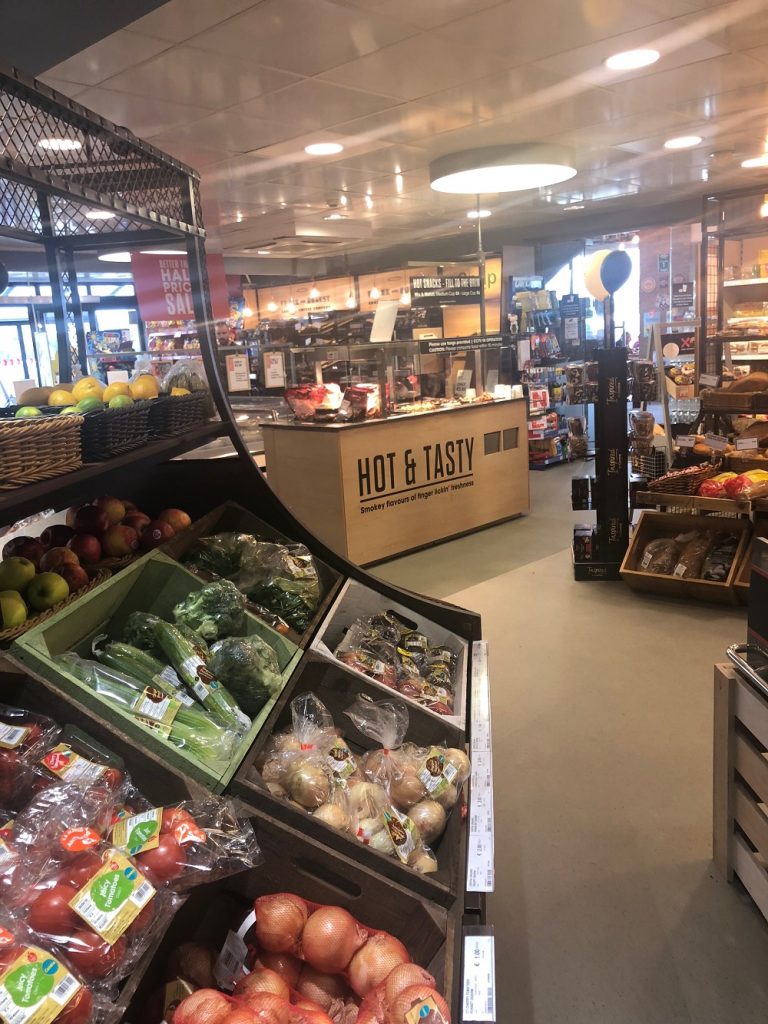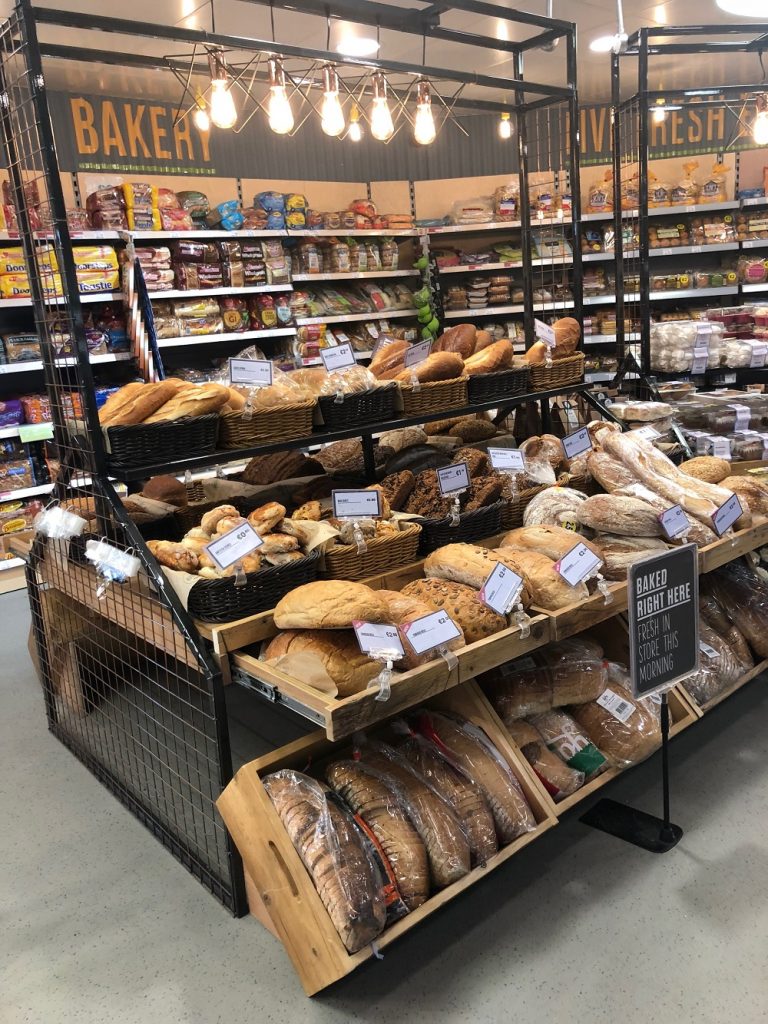 Shoppers are inspired to try quality products from the Centra Inspired range of gourmet pizzas, fresh breakfast juices, ready meals. Plus, you can get great food on the go until 10pm, 7 days a week. The Centra BEAT THE QUEUE app is another way to help the time strapped customer. This is an app for ordering your lunch in advance via your phone or from your computer and than simply collect at store – NO QUEUEING NO WAITING ….. SIMPLY GRAB & GO. Get the app here: Centra 'Beat the Queue'
Kelly's Diner has undergone major change in the last 7 years too. It now boasts one of the biggest menus in Letterkenny. Whether you want the best breakfast for €5, Jake's burger range, or a Saturday steak, you'll never be disappointed.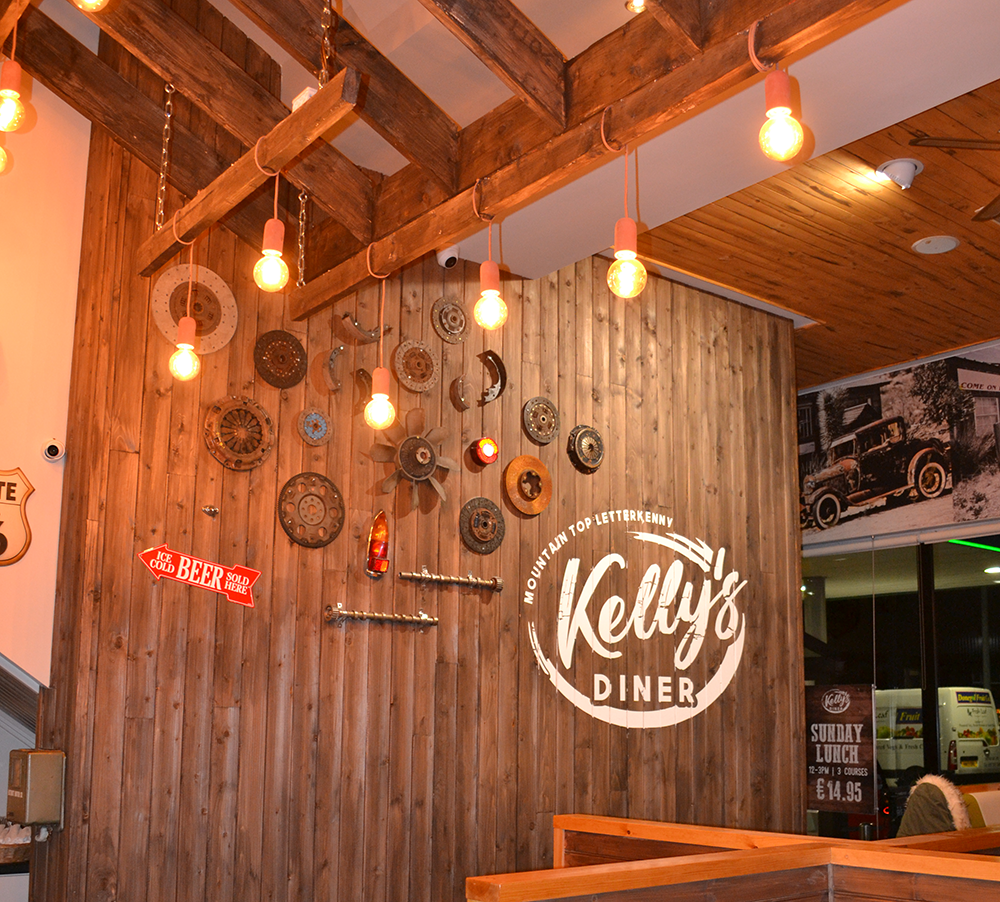 Kelly's make sure they play as big a part in the community as their loyal customers too. The complex joint-sponsors Letterkenny Rovers U12s, has a proud association with the Termon GAA Minor board and has many other community partnerships.
Kelly's are looking forward to another busy year of shopping, dining and in-store events to keep loyal customers satisfied and involved in the store community.
Why not call and see for yourself why this store really is 'Top of the Shops'.
For more, check out Kelly's Centra of Mountain Top's Facebook page at www.facebook.com/kellys.centramountaintop
Or visit Kelly's Diner at www.facebook.com/kellysdinerlk
Tags: