Mulroy Woods tapped into the season of romance last Sunday when they hosted a beautiful wedding fayre. 
The Milford hotel has undergone a revival in the past five years under new owners Marty and Patricia Kelly. Sunday's showcase was another significant event in the new era of the hotel, as it was the last time the Glashagh Suite would be seen in its current form.
The banqueting room is about to get a luxurious facelift between now and Mother's Day. A major project is in store to brighten and enhance the elegant space that holds 500 guests – something that future brides and grooms can look forward to. There is also the Mulroy Suite, which can accommodate civil ceremonies and intimate wedding catering.
Exhibitors from the worlds of music, photography, bakery, transport and more gathered for the wedding fayre to help couples see how they can customise their special day.
Owner Patricia Kelly explained how the Mulroy Woods motto 'Your vision, your wedding, your way' is a winning method as every wedding package is tailored to every individual couple.
Patricia said: "That attention to detail sets us apart. We have an amazing team here at The Woods, Sinead Duffy is an unbelievable wedding coordinator and we all work to put that special touch to the day."
The decor, location, food and extras combine at Mulroy Woods to make weddings an exceptional experience for all.
During recent upgrades, the team has achieved a timeless style of 'country elegance' throughout the hotel. The new Glashagh suite is set to carry on that sumptuous, welcoming feel that helps people relax and enjoy themselves.
The hotel's location is another big draw for couples and their guests.
Patricia explained: "When we have weddings here it's a very special experience because when brides and grooms arrive their guests are always already there. We have it all here from the moment you walk into the reception foyer. There is great excitement and buzz.
"Plus, there are so many photo opportunities close-by that the couple don't have far to go and can enjoy more time at the hotel. We are a stone's throw away from Ramelton and you have Rathmullan for the beach. We have amazing places not far from here, you can go down to the pier at Kerrykeel, you have Mulroy Bay, you have the waterfall by Woodquarter."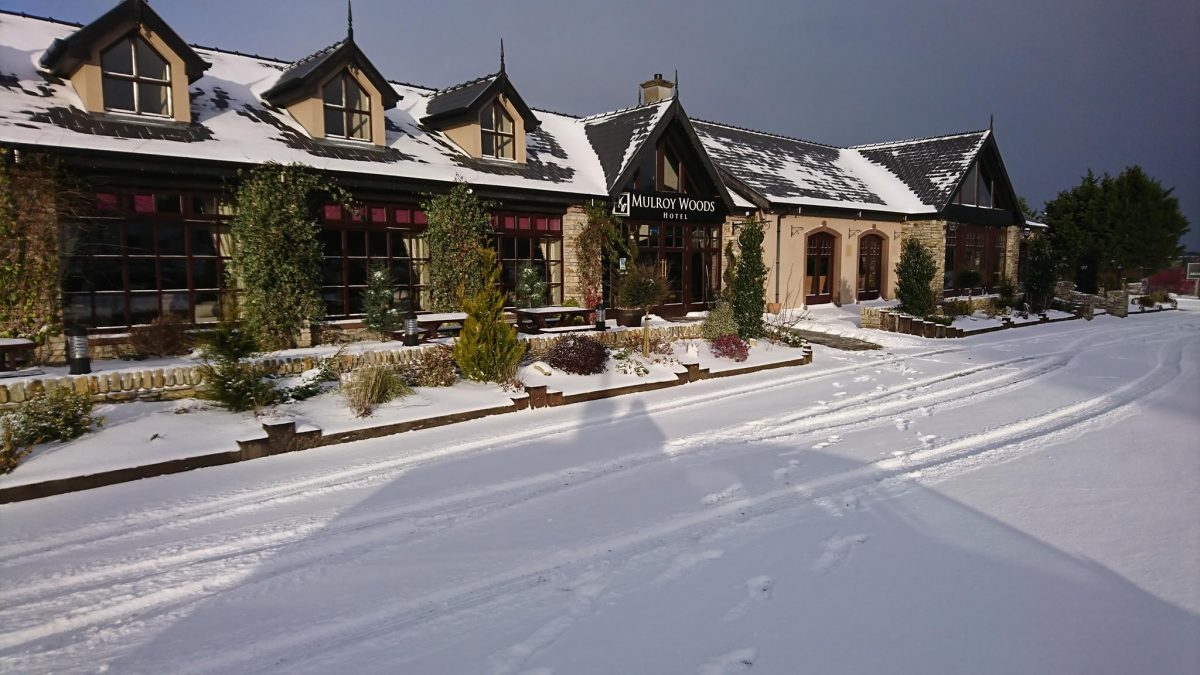 Furthermore, Mulroy Woods' great reputation for food gives couples the comforting knowledge that all guests will have an excellent dining experience.
Head Chef Ben Dear is passionate about the menus and the hotel has won Lucinda O'Sullivan stars for food and hospitality for three years running.
The dedicated wedding team has earned numerous wedding awards and are shortlisted for more this year.
Brides and grooms who were married in The Woods in recent years have left glowing testimonials, Patricia said, which is a clear sign that they're achieving excellence.
"We just love making each day special," she said.
Key days for 2019 have been released at Mulroy Woods – so it's not too late to plan your dream wedding.
For more information on weddings at 'The Woods', simply call Sales & Marketing Manager Aoife today on 0749153313 to arrange an appointment.
Visit: www.mulroywoodshotel.com/weddings-menu/Donegal-Weddings
www.weddingdates.ie/venues/mulroy-woods-hotel-137
See more photos from the wedding fayre exhibitors below:
Do you have an event coming up that you'd like to be featured on DonegalWoman.ie?
Let us know by emailing news@donegalwoman.ie
Tags: