Newtowncunningham is buzzing with community spirit this weekend in support of a much-loved local resident.
A jam-packed schedule of fundraisers is underway to help local butcher Paul 'Diddler' Dillon and his family in their time of need.
Diddler (aged 45) was recently diagnosed with an illness which will require modifications to his family home.
But the cooperative community of Newtowncunningham refused to let the family face this challenging time alone.
A committee was formed in January to plan a series of fun events to ensure everyone can get the chance to lend a helping hand to Diddler.
A Monster Charity Concert took place in the An Grianan Hotel on Wednesday with a host of top country stars taking to the stage for the cause.
A 25 Card Drive takes place in Biddy Friel's bar tonight (Friday) alongside a sold-out Come Dine with Me event.
Saturday sees the much-anticipated Dash for Diddler 5K kicking off from 9.30am before a charity auction and dance back in Biddy Friel's at nighttime.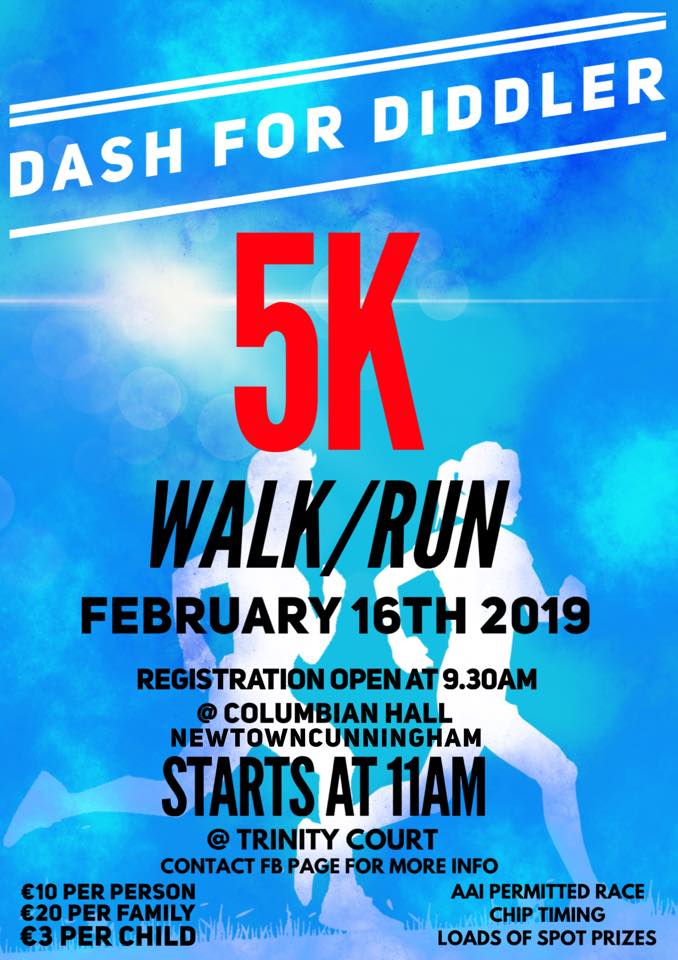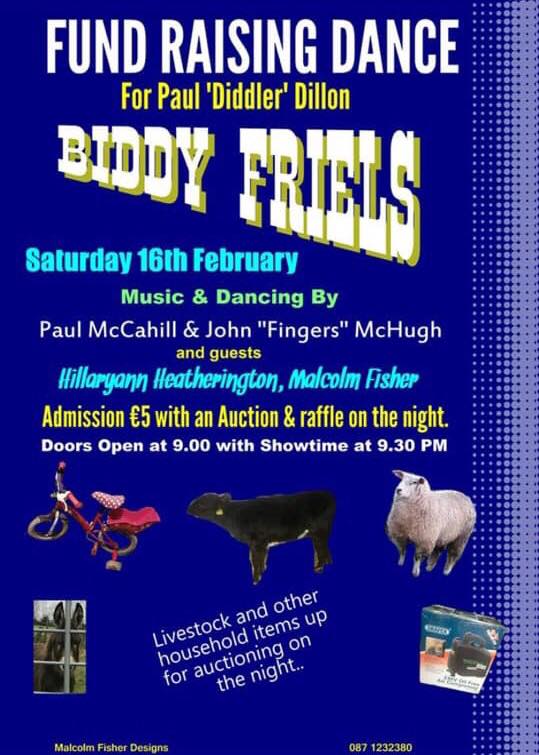 Motorists are advised that the 5K will pass through Main Street at Newtown between 10.15am and 2pm on Saturday 16th February. Delays are expected but no cars will be blocked from passing through, according to the organising committee.
Many offspring events are taking place in local clubs and businesses this month, with information and details available on this Facebook page: https://www.facebook.com/Weekend-Challenge-Committee-Page-For-Diddler-2209542465973752/
Due to bereavement, the tractor run which was originally planned for Sunday 17th February is cancelled.
Diddler has always been an integral part of many sporting circles and a constant friendly face behind the butchers' counter at Kernan's. It is hoped that enough money can be raised this weekend to help make life more comfortable for the popular man and his family in the future.
If you would like to offer your support for any events, contact the fundraising committee on Facebook here: www.facebook.com/Weekend-Challenge-Committee-Page-For-Diddler…
See more event details in the posters below: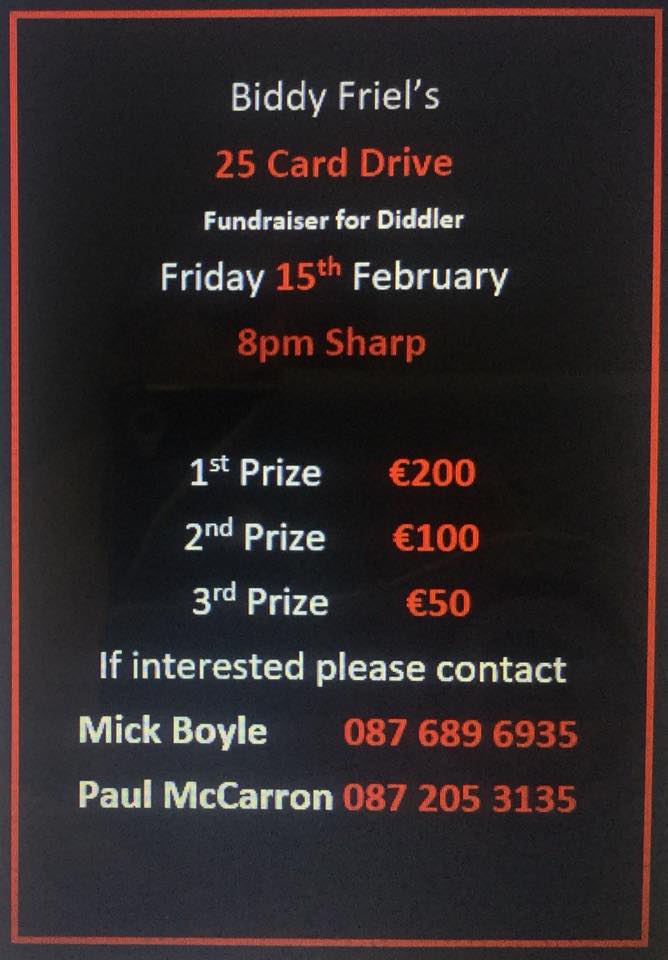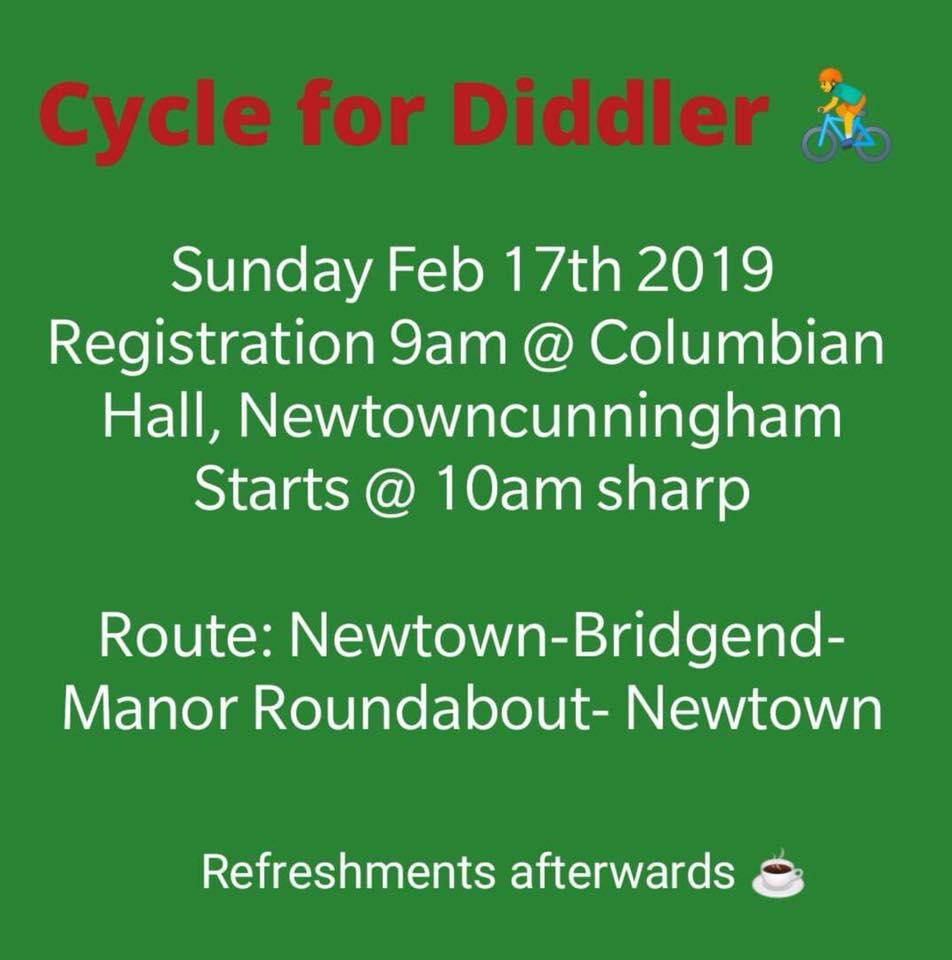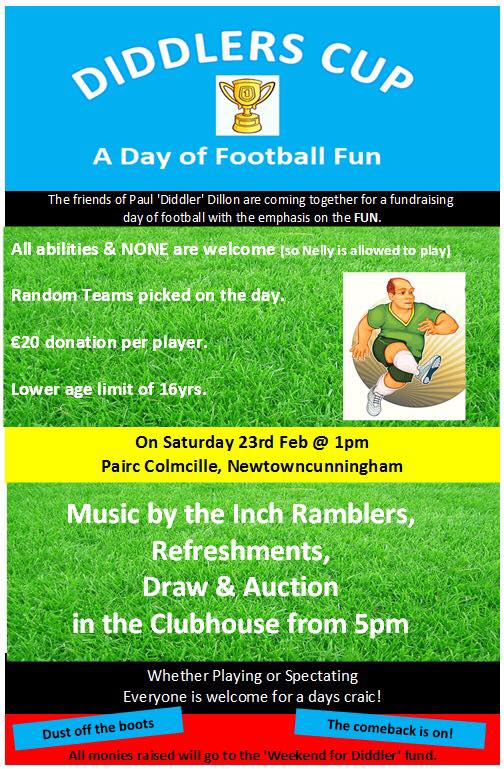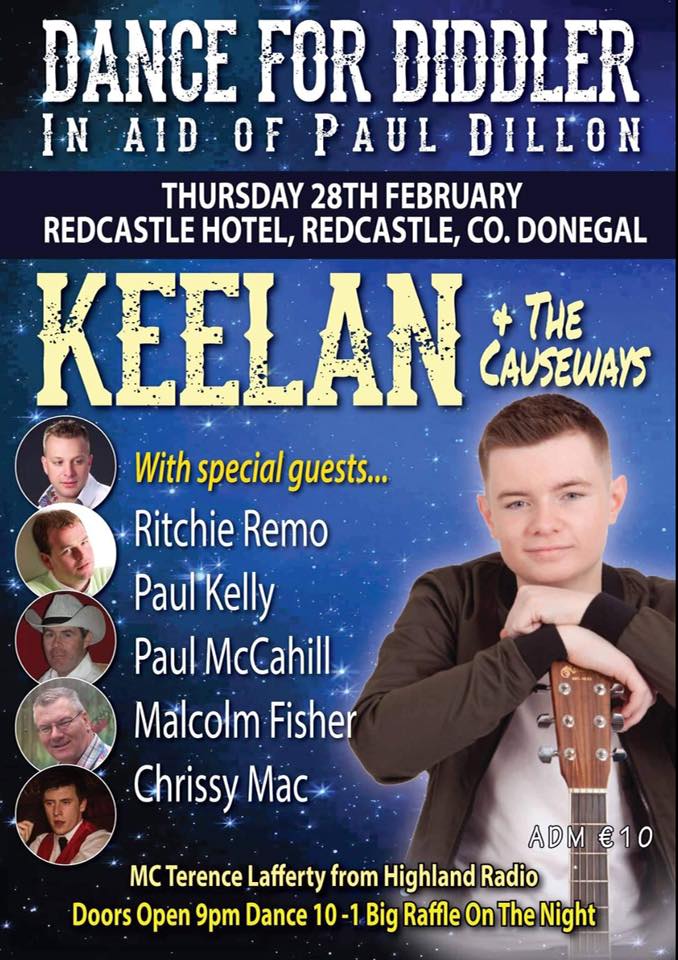 Tags: