Donegal Olympian Brendan Boyce feels he will be forced to take early retirement from his sport after the IAAF Race Walking Committee approved new distances in the discipline.
At an IAAF Council meeting in Doha at the weekend, changes were 'agreed in principle', which will see the standard 20 and 50-kilometre distances altered. The new distances, said IAAF President Sebastian Coe, become two of 10k, 20k, 30k or 35k.
Milford native Boyce, who competed in the 50k race walk at the 2012 Olympic Games in London and at the 2016 version in Rio, has become disillusioned.
"There are other alternatives for the event, rather than just getting rid of it," the Finn Valley AC walker told Donegal Daily/Donegal Sport Hub.
"If you want to promote something, you're looking for its niche. The 50k is the longest event in the athletics programme.
"They have taken an endurance race and reduced the distance to make it a random distance. It seems that they haven't really thought about it at all. Essentially, they have reduced the soul of the 50k – a unique event in athletics.
"They are changing the whole endurance aspect of the event."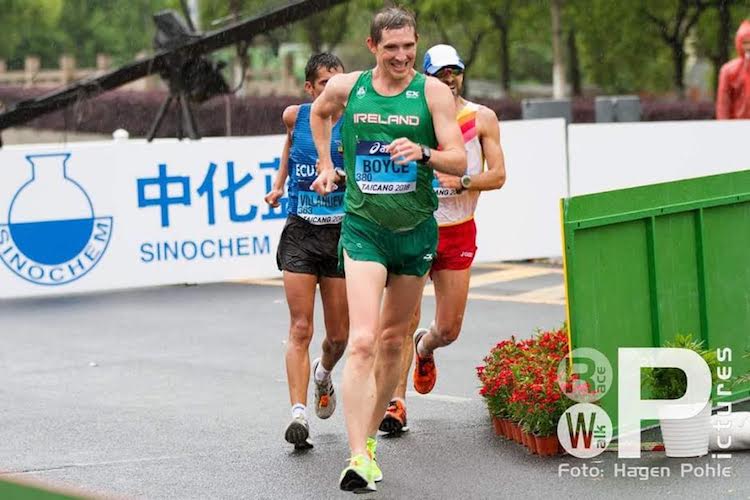 Coe, in a press briefing in Doha, said the changes were made 'in order to protect and promote the discipline in major international championships and its appeal and attractiveness to new and younger audiences'.
"The last 15k of the 50k is what the race is," Boyce argues.
It's like the Tour de France. People may not watch every stage of it, but they'd watch the stages in the Alps, where the winner is decided.
"Like, I'd never say that every tv channel should show every minute of the 50k. They could easily show the start, introduce the athletes and cut back a couple of hours later to pick it up.
"At the London Olympics, all three medallists came from outside the lead group at the half-way stage. You have that dynamic in the 50k, where everything happens in the last 10-15k.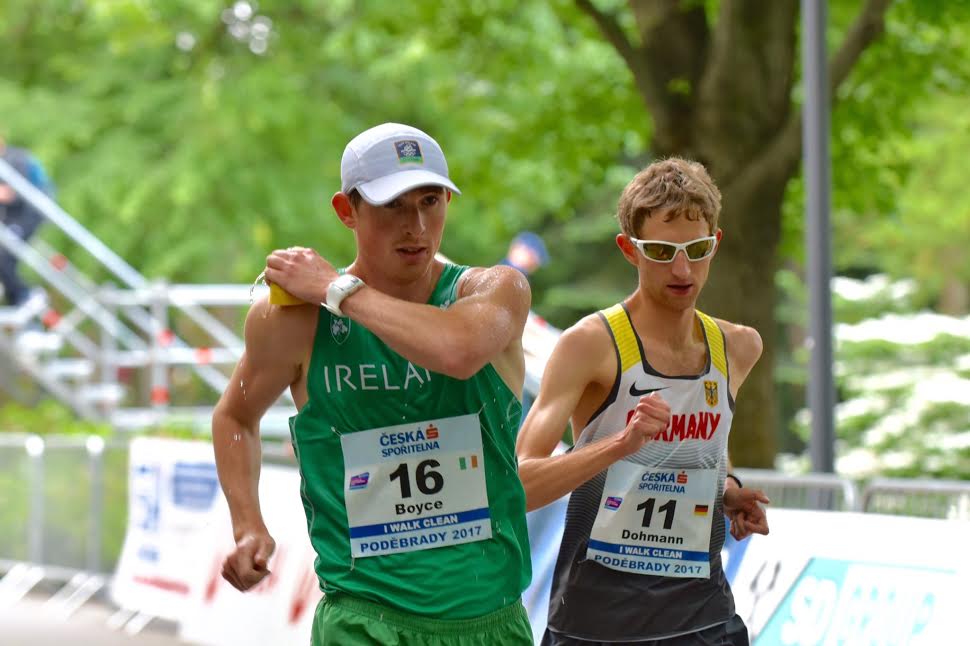 "Now, it's going to be like a longer version of a 20k. It's like they're trying to squeeze it in for tv. But how is it easier to promote a 30k than a 50k?
"The product is essentially the same. They have kept their comments vague and haven't shown any evidence of research to show how or why the 30k would be in any way more appealing."
Several of the world's leading race walkers have come out, like Boyce, against the changes.
Boyce said: "It was known within the race waking community that they would be passed. We feel the decision was already made."
Boyce heads for Switzerland this weekend to compete in the Lugano Trophy and is gearing up for a busy 18 months, with the World Championships in Doha this year and the 2020 Olympic in Tokyo also on his horizon.
"I have planned for the next two years and that should be the peak of where I'll be at in my career," he said.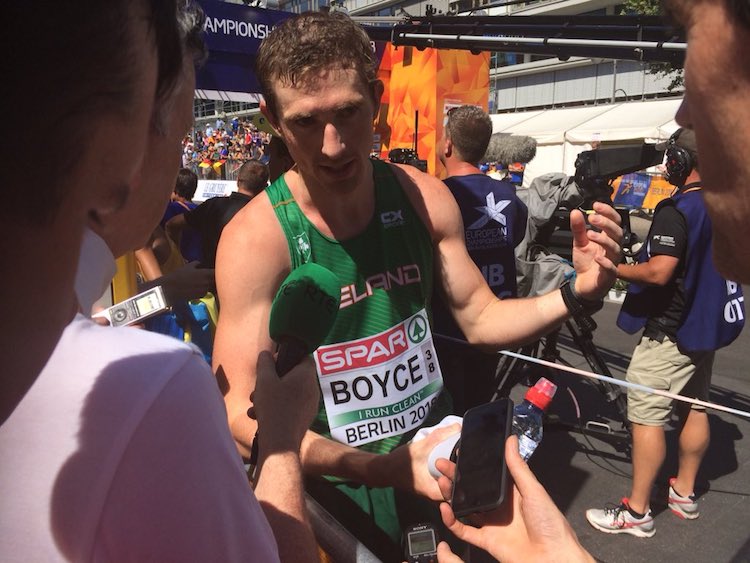 "Short-term, my focus is the European Cup in May, which will be a peak. I missed a medal there two years ago, when I was fourth.
"Between then and Doha, I have a big enough gap and I'll have nine months from Doha for Olympic preparation. There won't be much off-season for me between now and Tokyo. I'm fully focussed for Doha and Tokyo."
In 2017, Boyce was fourth at the European Race Walking Cup in Czech Republic. This year, he goes in Alytus, Lithuania with a podium place very much in his sights. For Doha, a top eight spot is the dream.
Boyce is Cork-based and still being coached by Rob Heffernan, the 2013 World Championship gold medallist. In a training group that also includes the likes of Kate Veale and David Kenny, Boyce is in a good place – although his frustration with the weekend's announcement is clear as he looks to the future.
I would have liked to have gone to Paris (for the 2024 Olympics), he said.
"It would be nice to get an Olympics in Europe, close to home; that would be a great way to end a career.
"That would've been a good end point for me, but it's not going to be. I'm an endurance athlete and my 20k speed would be one of the slowest of the 50k walkers.
"I would even have to seriously think about continuing at 30k – it's purely down to speed.
"I have to make the most of it. I do have some unfinished business."
Tags: