The number of detections for people not wearing seatbelts in Co Donegal has jumped by 70% this year compared to last year.
Despite a number of horrific roads accidents on the county's roads, Gardai have stopped an alarming number of motorists who were not buckled in.
The head of the Garda Traffic Corps for Co Donegal, Inspector Michael Harrison told Donegal Daily that the trend for overall traffic violations in the county is baffling.
He revealed that for the months of January and February this year a total of 41 people were arrested for not wearings seat-belts compared to 28 arrests for the same period last year, an increase of 70%.
Drink-driving detections are also up from 43 detections in the first two months of last year to 68 detections for the first two months of this year.
So far five people have lost their lives on Donegal's roads this year, including the four friends killed in a single-vehicle crash in Gaoth Dobhair.
Another shocking statistic revealed by Inspector Harrison is that the number of drivers caught driving while using a mobile phone has jumped by more than 200% from 24 for the first two months of last year to 77 for the same period this year.
Inspector Harrison said the continual rise in detection of motoring offences in Donegal is simply baffling.
"It has been proven that the non-wearing of seat-belts, drinking while driving and using mobile phones increase the chance of people being involved in a serious accident.
"And yet here in Donegal people continue to take a chance on it. On a personal level, I simply cannot understand it. I simply do not have the answers," he said.
On the issue of seatbelts, Inspector Harrison added "I have seen first hand the devastation caused by people not wearing seatbelts and it is horrific.
"Airbags are designed to go off when people wear seatbelts but the damage that happens inside a car when people do not wears seatbelts and are thrown about their cars is horrific."
The shocking rise in detections for seatbelt breaches and drink-driving in Donegal comes despite a huge effort by Donegal County Council and An Garda Siochana to enforce road safety.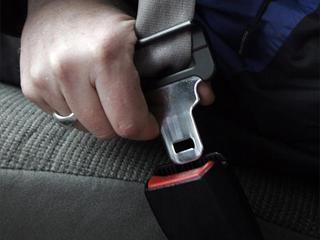 Donegal's Road Safety officer Brian O'Donnell said people are simply not thinking of the consequences of flouting road safety laws.
"I would ask the people who drink and drive and who do not wear seatbelts or speak on their phones to think of the other drivers on the road or pedestrians.
"They are not only putting their lives at risk but they are putting so many other lives at risk," he said.
Mr O'Donnell added that he dreaded such weekends as the coming Bank Holiday Weekend when there will be more traffic on the road.
"I get really nervous and I am just waiting beside my phone to hear the worst of news. Hopefully, I won't get that phonecall this weekend," he added.
Tags: