Spring is definitely in the air at libraries across Donegal as the Spring into Storytime initiative kicks off this April. 
Thirteen libraries across Donegal will host a variety of interactive, fun and informative storytime events for preschoolers and their families.
 Kevin McCaul from Donegal Library Service said: "We want to reinforce the importance of reading at home through our Spring into Storytime sessions and we will be sharing hints and tips for parents that will help them develop a love of reading in their children".
He added "With the Easter holidays just around the corner we are keen to help families relax with their children in a welcoming environment while enjoying some special 'family time' at our libraries. We want to encourage a more family focused approach to reading with children and raise awareness of the benefits of reading as a fun activity for children and also to let people see the types of services and resources that are available free of charge for children in our libraries.
"This is all part of the national 'Right to Read' programme and we are asking parents to come along and let Donegal Libraries transform, enrich and inspire you."
This is the 3rd year of the Spring into Story-time initiative which is a Libraries Ireland initiative and events are free of charge and open to everyone.
The first event takes place on Wednesday 3rd April at 11.00 am in Central Library through to Saturday 27th April when Bundoran Library will be having a Storytime including "The Natural Company Presents "Wild, Tribe Heros".  A recycling demonstration and childrens games will follow.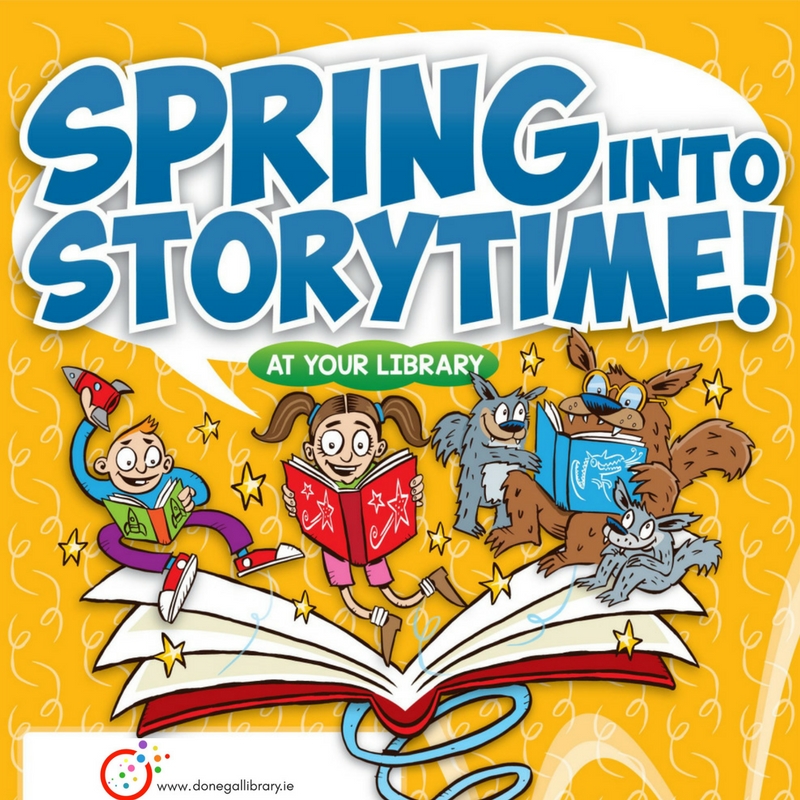 Joining the library is easy and members can avail of up to 12 books for 3 weeks at a time. Children often love to read the same story over and over, and libraries can facilitate an extension so parents can ensure their young ones get to read their favourite book. The library also offers a range of online resources including parenting magazines, and online courses.
For more information call into your local library or visit the What's On page at donegallibrary.ie  or follow Donegal County Library on Facebook or Twitter.
Tags: