Letterkenny Blaze under 16 girls have just won the All Ireland Club Championship Div B title held this weekend at Gormanston Park, Co Meath.
The girls came out top in the North West league and therefore were in the Div B category. They were situated in Pool 2 yesterday where they won 2 from 3 games beaten only by Maree from Galway by 6 points.
Their other pool games saw them beat Blackwater Steelers and Kenmare Kestrels. In their semi final earlier today the girls met St Colms where they kept their winning streak going through grit and determination winning out 41-33.
The final saw the girls make a blistering start which put Maree on the back foot. This was a nail-biting game but the girls kept their composure.
Despite amounting foul trouble, the girls kept working hard and when the final whistle sounded it was 46-41 in Blaze's favour. There were great celebrations all around.
There will be a celebratory homecoming in the Loreto Secondary School Gym at 8:45pm. Please come out and show your support.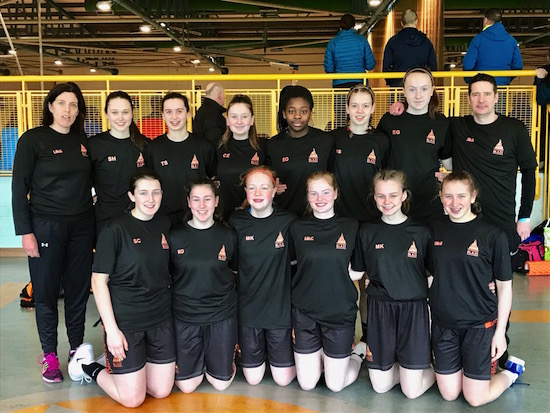 Tags: