Sinn Féin Midlands North West MEP Matt Carthy paid tribute to murdered journalist Lyra McKee at the Drumboe Easter Commemoration yesterday.
The 29-year-old was shot as she stood with other bystanders watching rioting in the Creggan area of Derry city on Thursday night.
Ms McKee was taken to hospital by police, but died a short time later.
There has been widespread condemnation of the killing
"We extend our deepest condolences to her grieving partner, family and friends," Carthy said yesterday at Drumboe.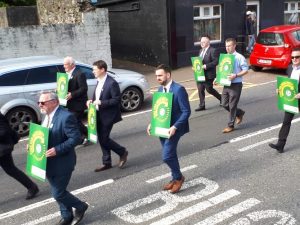 "The large vigils that have taken place across Ireland to honour Lyra were an outpouring of grief – for the pointless loss of this bright young woman's life.
"But they were also a demonstration of our fierce and united determination to never return to the dark days of the tragic conflict that has scarred our island and its people.
"That is the true spirit of republicanism: one built on the foundations of unity, solidarity, community, equality, inclusiveness – and fearlessness."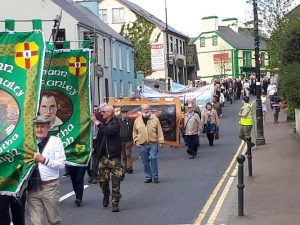 Carthy addressed hundreds of republicans at the annual Drumboe Commemoration.
During his speech Mr Carthy also addressed the issues of Brexit, Irish reunification and the housing crisis.
"Be assured that we're on the road towards a united Ireland," he said.
"It will take a lot of work but it is going to happen sooner, I suspect, than many people realise.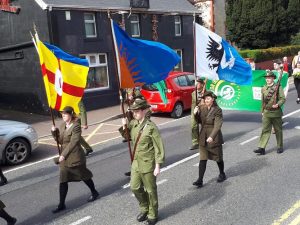 "So concurrently we need to work to ensure that the united Ireland we deliver is one that allows us to reach our full potential as a nation, that it becomes a Republic worthy of its name, one that delivers on the promise of Proclamation and the Democratic Programme."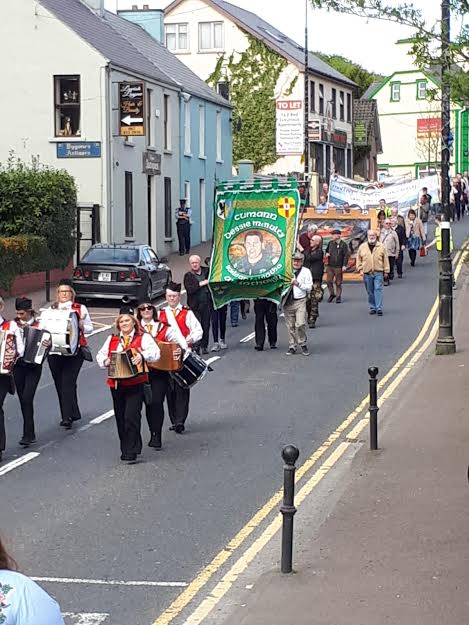 Tags: