Five primary schools are set to lead a mental health programme which will be showcased next week in Amharclann Gaoth Dobhair on Wednesday the 1st of May.
The local schools have worked together to develop a creative project and have had an opportunity since October to collaborate on a new idea based on their local experience and unique perspectives.
Oliver McGinley, Principal of S.N. Éadan Fhionnfhraoich said their school community has emphasized over the last number of years the need for taking responsibility for improving the mental health and wellbeing of our pupils.
He said "We have, as a school identified the use of creativity (Drama in particular) as a significant tool in our strategy. It has always been our aspiration that all our pupils are afforded the opportunity to learn and develop, to feel confident and good about themselves. Being creative gives our pupils curiosity and confidence. It raises self-esteem and helps them to develop new tools of communication."
 
"We are fortunate this year to lead and participate in the creative clusters: schools of excellence fund with four other primary schools in the area.
We are piloting a mental health project which has the central theme of "Let Inside Out"/"Lig Istigh Amach"
"All five schools have been introduced to a little character called "Daydreaming Brian." Our work on positive mental health is undertaken by using Brian as a medium to discuss difficult topics at their level."
Creative Clusters is a pilot initiative of the Department of Education and Skills, led by and in partnership with the Association of Teacher Education Centres Ireland (ATECI).
Creative Clusters provide schools with access to creative people, skills and resources that will support them to draw on their own skills and experiences and those within their wider communities.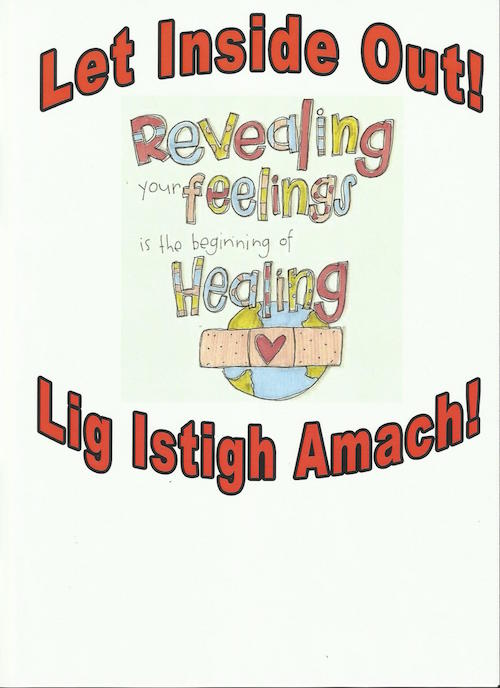 This is an initiative under Creative Youth – A Plan to Enable the Creative Potential of Every Child and Young Person, which was published in December 2017 as part of the Creative Ireland Programme.
The Schools Excellence Fund is an initiative in the Action Plan for Education. It sets out to encourage and recognize excellence and innovation in our schools.
This initiative will help deliver on the Creative Youth pillar of Creative Ireland, which sets out a commitment that every child in Ireland has practical access to tuition, experience and participation in music, drama, arts and coding by 2022.
All five schools: S.N. Éadan Fhionnfhraoich, Glenties / S.N. Naomh Riaghan, Drimnacross. / S.N. Mhín a Ghabhann, Meenagowan / Scoil Colmchille, Baile na Finne / S.N. Na nDubhchoradh, Doochary, will showcase their drama "Brian Brionglóideach" alongside a litany of stars such as Bosco and Fidget Feet in Amharclann Gaoth Dobhair on May Day at 12.30p.m.
Tags: