Oakfield Park's Buffers Restaurant will open its doors this Saturday for the first of its special monthly food events.
Buffers Nights takes place this Saturday 27th April from 6 – 9pm and is a celebration of Donegal's finest food and local produce.
Chef Damian McGettigan has created the special Buffers Nights menu using produce from Oakfield Park's gardens and incorporating seasonal foods and unique flavours. The specially prepared a la carte menu includes a range of spectacular starters, mouth-watering mains and delicious desserts.  Click HERE to see the full menu and to book call 074 9173710.
Visitors attending the culinary experience at Oakfield Park this Saturday can expect fish, poultry, vegetarian and matured meat options and the dessert menu includes a range of choices from lemon cream to cheese boards.
Chef Damian says Buffers Nights is a unique opportunity to sample the best of Donegal's produce in a stunning setting:
"We're really looking forward to the first Buffers Nights of the season this weekend. The evening is about championing local ingredients and showcasing Donegal's produce in unique dishes that people will love.
"Donegal's food offering is exceptional with local farms producing first-class produce and  our coastline ensures we have the freshest fish from the ocean.
"Our menu is inspired by our garden's produce, which we're very proud of and delighted to share with others. Buffers Nights will also include table service, so it really is a not-to-be-missed culinary experience.
"We've limited availability left so we'd recommend booking now to secure your place. It's the ideal night out for couples, friends, groups and food lovers."
Oakfield Park's Buffers Restaurant has a full bar licence serving fine wines, craft beers and local spirits. They also have a selection of speciality coffees; perfect for an after-dinner drink.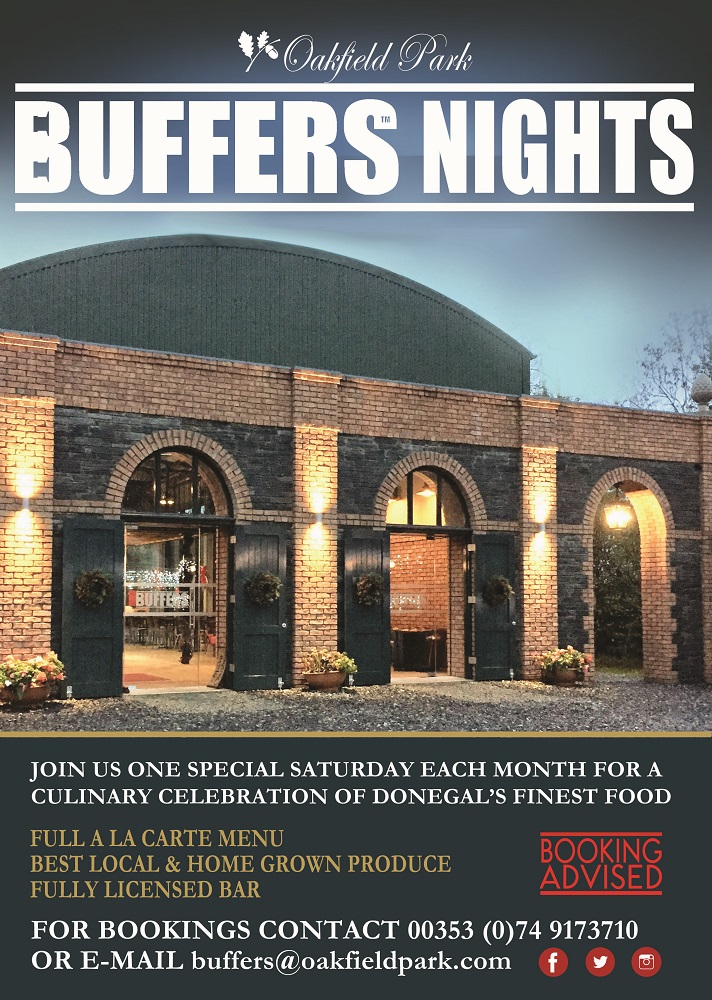 Limited spaces for the first Buffers Nights are available and to book call 074 9173710 or email buffers@oakfieldpark.com. The next Buffers Nights event takes place on Saturday 25th May and other confirmed dates for Buffers Nights include Saturday 22nd June, Saturday 20th July and Saturday 24th August.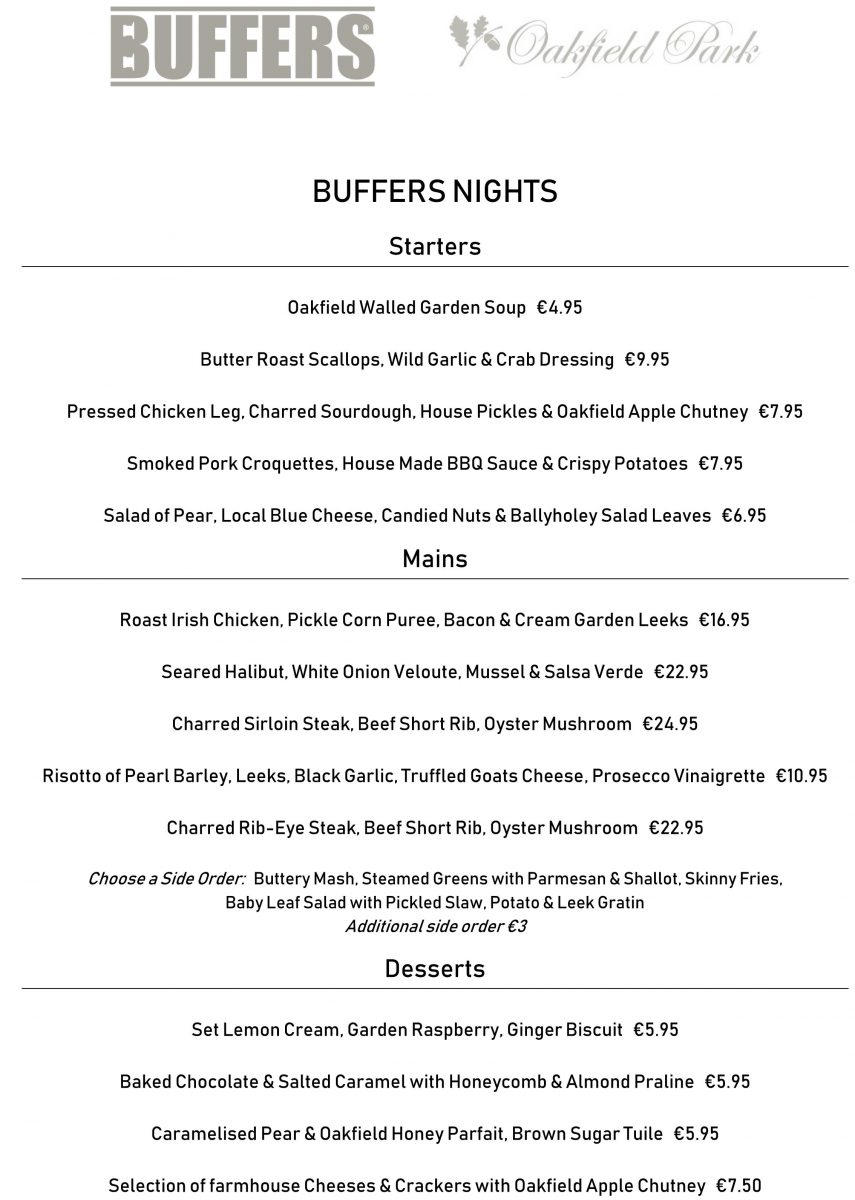 Oakfield Park will also host summer family and music festival, Oakfest on the June bank holiday weekend. The two-day festival includes a stellar line-up of local, national and international artists with world-renowned Alabama 3 Acoustic headlining on Saturday 1st and The Academic headlining on Sunday 2nd June. For tickets visit oakfieldpark.com/oakfest.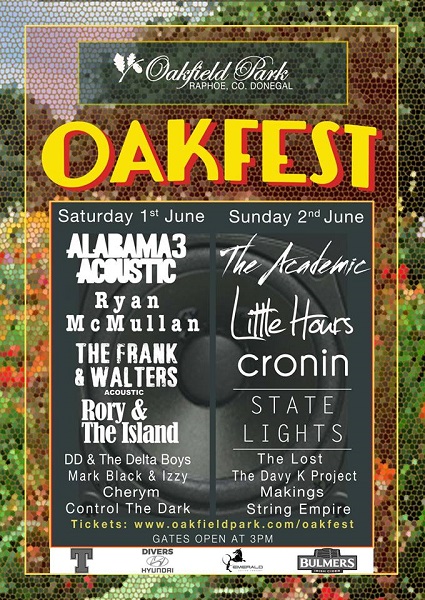 Tags: