This month's finance column breaks down mortgage decisions, from switching to cash-back offers, with Pascal Curran, Letterkenny-based financial advisor and founder of advicefirst.ie.
Lately, there is a lot of chatter about switching your mortgage to a different lender and the apparent benefits of switching providers, as well as these alluring lump-sum cash-back offers that lenders can provide – we can be bombarded by seemingly amazing options. It's hard not to get excited by potential savings (yay!) – but, it's important to take a closer look get down to the simple facts; is there real value to you?
Let's break it down…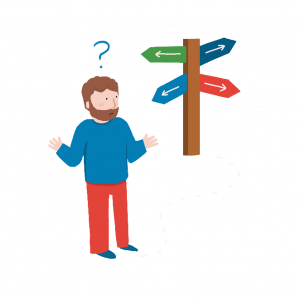 Switching – "Should we switch?!"
Long answer short. Yes, but only if you are paying more than you should.
That is, if your interest rate is higher than what is available from other providers. This is why it's key to get advice though from someone who is not tied to any one lender, before switching your mortgage. You need a simplified and unbiased approach to figuring this out based on your own situation.
Offers can sound AMAZING on paper – but help getting a broader picture is invaluable. You need to know exactly what is being offered, the pros and the cons. Is there a possibility your current provider could offer a better rate?! It's good to check in with them, too.
"So, you're saying we should switch?!"
No! Not in all cases

Whilst the interest rate is a good starting point to consider whether to switch or not it is not the only factor to consider. If you are on a Tracker rate with your current provider, for instance, you need to consider the implications of switching, the new provider will not give you a tracker rate. Caution is needed here, and here is where the advice comes back into play.

You are not just another number, it's important not to allow your circumstances to be generalised; you've got to look at your own life and consider things, like;  

Your age

How long your mortgage has to run

Your plans for the property in question




So, "should we switch", if the emphasis is simply to save money, then yes.
*Example:
This is an actual case Advice First looked at recently (names have been changed)
Bill & Mary, have a mortgage balance of €175,000 with 23 years to run, current interest rate is 3.15%, they are paying €892 monthly, there is a rate 2.3% available to them, the repayment would be €817 monthly, a saving of €75 monthly. It could be argued this would represent a saving of €20,700 over the remaining 23 years.
If you enjoy overpaying for everyday items, then, you should not switch providers. Remember your mortgage is an everyday item. That is, you think about it almost every day!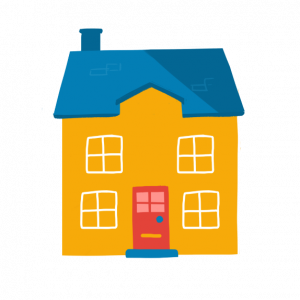 So, could we switch?!
Now this is where it gets interesting. Not everybody that should switch will be able too. The process of switching mortgage providers is almost the same as applying for new mortgage (see our previous Donegal Daily column for help preparing to get yourself mortgage ready!) whilst, the terms and conditions of a new application are not exactly the same as a switcher application a lot of the lending criteria is the same.
So, things like:
Your age

Your employment or self-employment

Your income

Your credit history

The value of your property versus the outstanding balance of your mortgage
Note: If the property in question is not your principle private residence than switching providers may not be an option.
The best way to really figure out the answers to these burning questions is, to talk to someone who can help you to clearly figure out your options based on your situation;

Give us a call on 074 910 3938
A burning question:
Would you be bothered….?!The hassle of it all.

A question for you. We like to use this example to illustrate a point around this topic;
"If you had a hole in your pocket and you were losing, let's say, €55.23 per month out of this hole. Would stop using the pocket or get it mended or continue to use it and continue to lose money? We think not….
Will you contently continue to lose money with your mortgage repayments
We at Advice First, suggest that a little hassle is worth enduring, if, savings can be made and importantly, it was the right decision after taking advice.
The big question:
Why continue to pay more than you need to?!
The time to take action is now!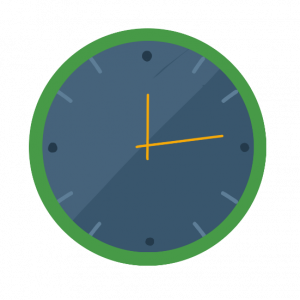 We are happy to help you through the process, to make it easier.
What about the cost of switching?
A few lenders, not all, are offering "Cash Back". This will help cover the initial outlay of moving to a new provider. Again, advice is needed as not all Cash Back offers are the same and not all offer long term value for money. We have a detailed blog on our site about the Cash back offers where we really break it down.
Our advice – is to get advice to help you to:
Educate yourself on whether switching is an option for you or not.

Look at the pros & cons of switching or not switching

Empower yourself with information about aspects like Cash Back offers – knowledge is power.
Each month Pascal will provide financial advice on the most frequently asked topics – here on Donegal Daily and is looking forward to further breaking down the barriers around financial advice in his renowned experienced and jargon-free way!
If you would like to book a no obligations consultation with Pascal, click here or simply call  +353 74 910 39 38 to talk to us today.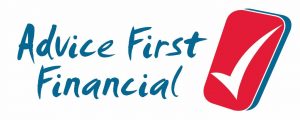 Follow us on Facebook & Instagram  
Advice First Financial Services Ltd trading as Advice First Financial is regulated by the Central Bank of Ireland.
*example above is based on a mortgage of €175,000, term 23 years, rate variable 3.15%, switching to a 2-year fixed rate of 2.3%.
Warning: If you do not keep up your repayments you may lose your home
Warning: You may have to pay charges if you pay off a fixed-rate loan early.
Warning: The cost of your monthly repayments may increase.
Warning: If you do not meet the repayments on your loan, your account will go into arrears. 
Tags: