Lifford will have its first ever boxing club after Lifford Boxing Club was officially announced this week.
Under the direction of Dennis Lafferty, the proprietor of Absolute Fitness on Main Street in Lifford, the new club has already its plans in place for the next season, which doesn't glove off until September. "When I opened the gym, it was something I was always thinking about," Lafferty told Donegal Daily/Donegal Sport Hub. "I got the bags and all the boxing equipment. It was a natural move. "I've been training the youths and have a couple of seniors in, too. "I'm really looking forward to getting them in action competitively. "I think my knowledge from being a personal trainer will benefit the boxers in the gym with their strength and conditioning. "I've had wee boys in for sparring and pad work. I can't wait to get them into the ring for fights in the new season. I'm buzzing to see them get their fights and get into the ring."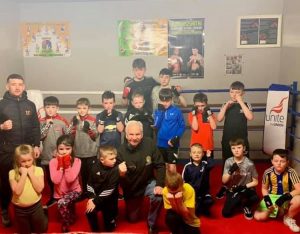 Ballindrait man Lafferty had over 70 fights in the colours of Raphoe ABC, including three Ulster Senior finals. Earlier this year, Lafferty fought at Villa Park, defeating Bradley Ferrie from the Second City BC in Birmingham. In November 2016, the livewire featherweight defeated Ryshine Collins when he travelled to Philadelphia with a Raphoe ABC team. He said: "I had a brilliant time at Raphoe ABC. I got to travel all over the world as a boxer – those trips are real highlights." He boxed for Raphoe ABC since a young age and was a popular figure in the club. Lafferty paid tribute to the likes of Peter O'Donnell, the late Brendan Ryan, Danny Ryan, Gerard Keaveney, Tommy Stewart and Gary McCullagh for helping him along the way. And in recent weeks, they have been good sounding boards to help him in his new venture. Lafferty said: "I spoke to Peter O'Donnell about it first.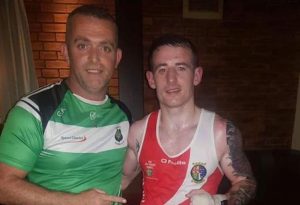 "Peter has been a massive help. He has helped me out with affiliations and the paperwork to get set up. I wouldn't have had a clue about that stuff. I'd have got there eventually, but Peter really helped me along." Although moving on to pastures new, Lafferty will still hold his time at Raphoe ABC close to his heart. He said: "Gary McCullagh was massive for me as a coach in Raphoe. When he came in, he changed the club big time. He changed training massively and the club has improved so much since Gary took over the training as coach. He improved me as a boxer and definitely made it more enjoyable."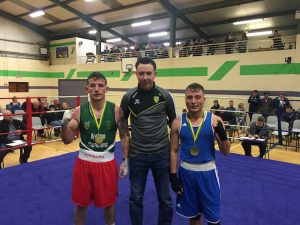 While he'll be in the corner directing proceedings now, he says he will be hanging up his own gloves. He said: "I have no plans to box anyway, but you just never know. I could be tempted when the season comes around! "I just want to look after the young boxers now and it's great for the area. Young lads before from Lifford and Strabane had to travel over to Raphoe and now they have something closer to home." Lifford Boxing Club will be the 15
th
affiliated club to the Donegal Boxing Board.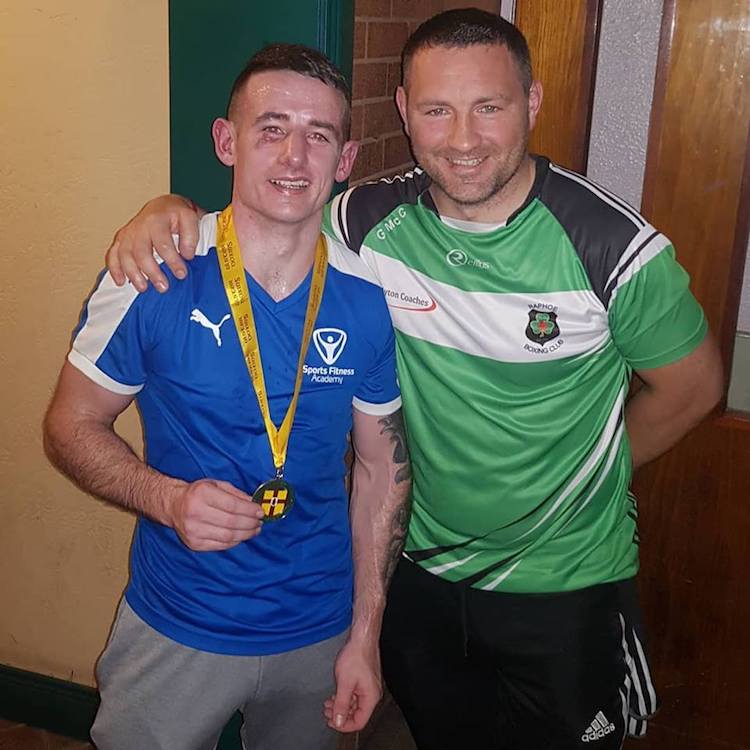 Raphoe ABC man and Donegal Boxing Board President Peter O'Donnell said: "The clubs of the county and the Donegal Boxing Board wishes Dennis all the best. We're looking forward to seeing the new club in Lifford competing. "Dennis was a great servant to the Raphoe club and hopefully all will go well for him. Dennis was a great, dedicated boxer in Raphoe and he'll put in all the effort needed in his new club."
Tags: