I got one of those phones calls this week that introduced its self on my phone as a long digit number that was further away than a local call. So, reluctantly I decided to answer it.
The first thing I heard was the background noise, which is never a good sign.
The sound that these scammers use to try to create to make you believe that they are calling from a busy office.
"Hello, Mr McDaid."
That's never a good start these days either.
While the caller on the other side of the phone is lining up the questions he wants to put to me, I'm lining up my excuses on my side to end this call.
"Mr McDaid, you recently used Enterprise Rental," the caller said.
"We were wondering would you like to answer just a few questions on your experience of the service from the company.
Even if this bloke was ringing me from the other side of the world, he was right in that I did use universal car rental recently and if the truth be told, I was more than happy with my experience dealing with this company based on the Pearse Road in Letterkenny.
But I still felt unsure that my caller was who he said he was so I opted for an escape mode from our conversation.
"Sorry, I'm driving at the moment," I responded.
(I wasn't by the way)
"And I think it wouldn't be safe for me to continue this conversation."
"Okay, Mr McDaid, I'll not take up any more of your time, thank you for taking our call.:
I knew when he hung up that he was more than likely who he said he was by his professionalism in excepting my excuse for not continuing the conversation.
The thought crossed my mind to ring him back and tell him how good Enterprise Car rental was and tell him about my discovery of finding the 6th gear in a car that clearly has a five-speed gearbox marked out on the top of the gear stick.
Then I thought about how my great discovery would not fit any of the standard questions he had in front of him to ask me.
But the thought also crossed my mind about all the noise that I heard on the phone in the background.
It would be very hard to locate the same man who knew me, but I didn't know his name, and retake the questionnaire and tell him how good Enterprise really was.
I also had a vision based on the background noise on his call of getting through to the reception of somewhere like The best Marigold Hotel in some exotic location with one of them big fans whirling away high on the ceiling blowing net curtains through opened windows.
Had I have found him, I would have told him about the unplanned service light flashing on the dash of my Fiat van coming on this week and how the three-year warranty covered me to go and hire a car while my van was being serviced (free of charge) and how a future plan for me to test a new Skoda Octavia petrol moved up the waiting list when Enterprise Rental gave me a Skoda Octavia for a week while my own car was getting repaired.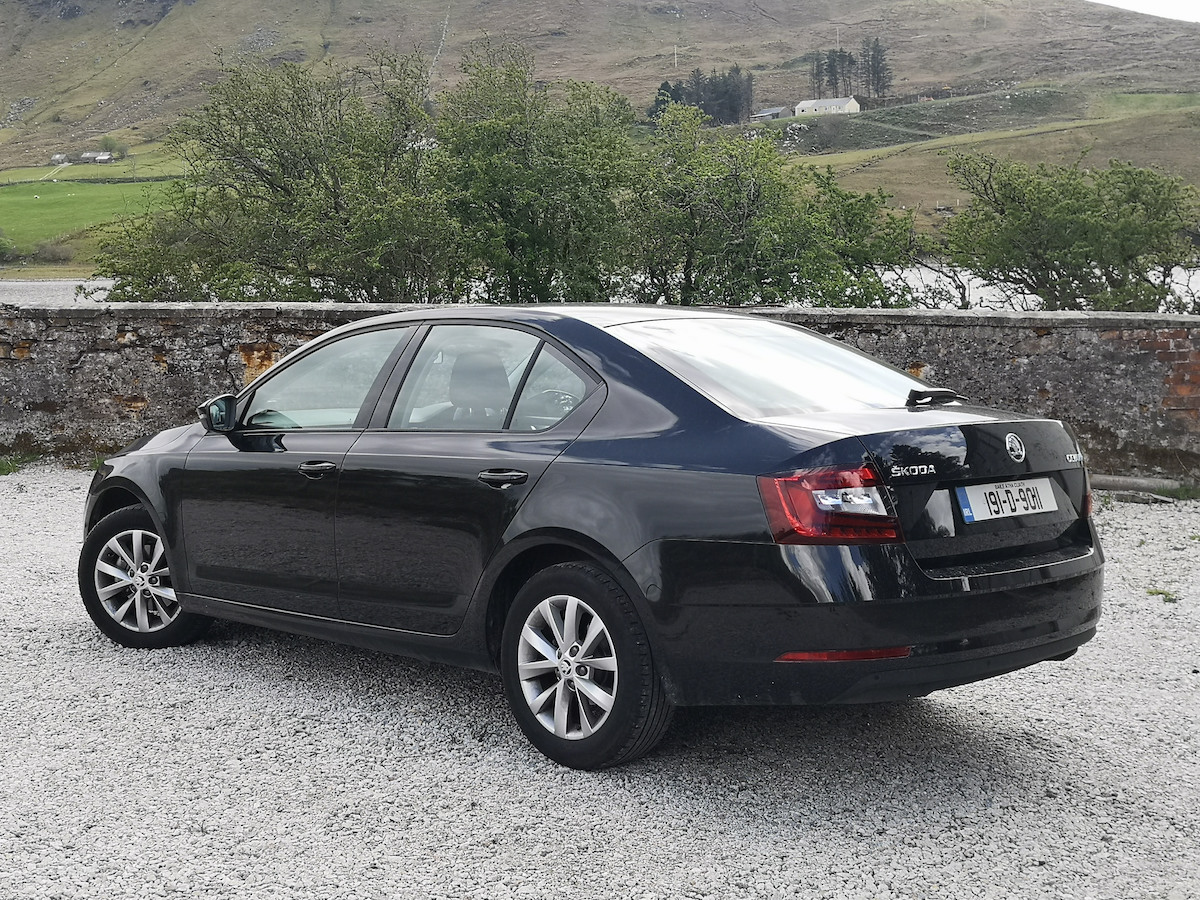 It's hard to believe that the Skoda Octavia has been with us for over two decades. Over the last twenty years, it has become an important cog in the ever-changing demands of the motor trade in Ireland.
This week we have a look at the latest model available and look how this one size fits all family car deals with the latest demands that emissions will dish out to what was once was a majority diesel type customer to the new petrol equivalent.
I have to say, I've always been a fan of the various diesel engines in the Skoda Octavia over the years because in the early years it was thought the parent company Volkswagen would test the latest development engine in their Skoda's before they would fit them in Volkswagens.
So, ever so often you would get a car that would have an edge on cars of it same engine capacity.
This Skoda Octavia engine 1ltr petrol version felt as if this all-new engine was in some way more powerful than it should be.
The present-day Octavia is bigger now than what its bigger sister the Superb was when it was first introduced.
It wasn't the best looking car on the block when it was first launched to the Irish Market 20 years ago but it outclassed its competitors in both price and room.
Good looks
The Octavia we drove this week had the looks to turn heads when it was out on the road.
The headlight unit has a division in it that now separates the main beams from the indicators.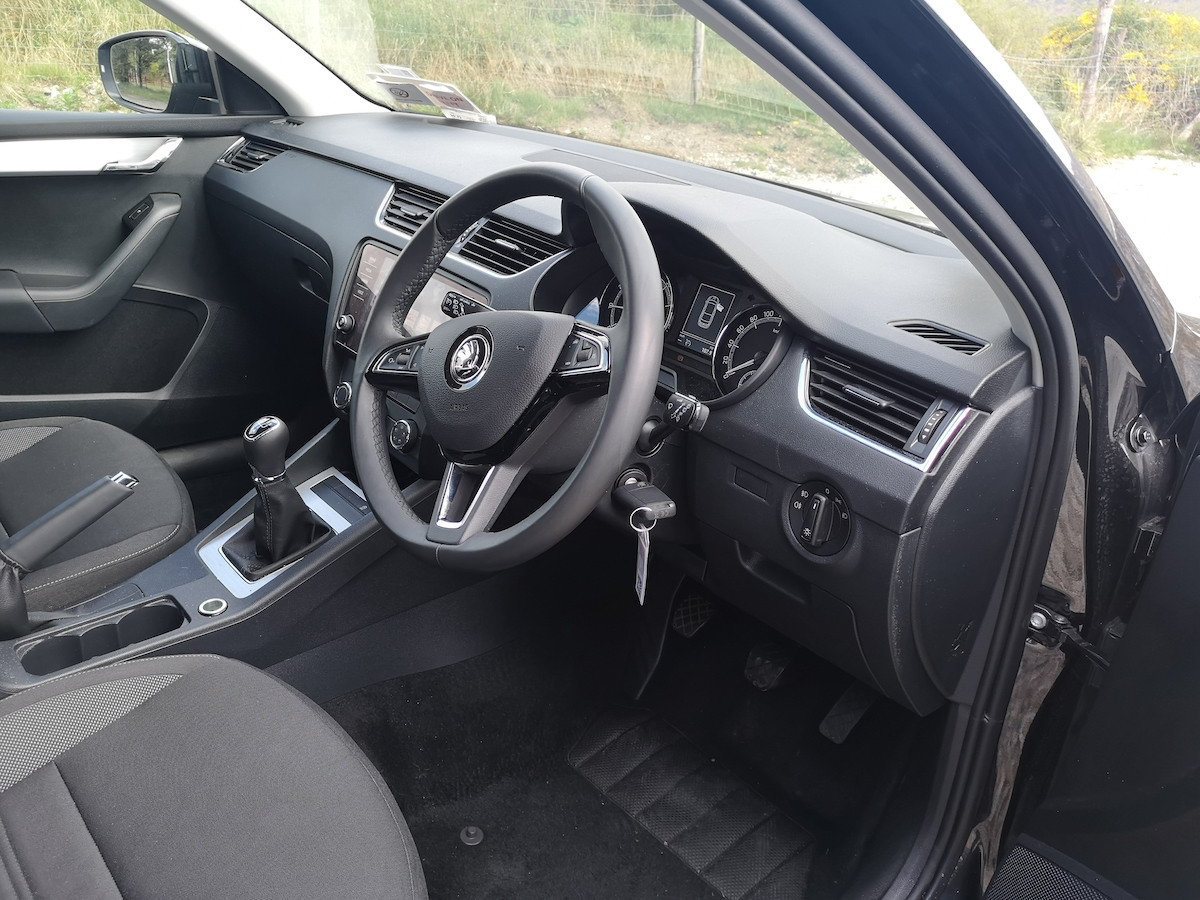 It gave our black-coloured car, which was finished in a very eye-catching look, or maybe the fact it was black with a Dublin registration it looked important enough to look like an unmarked garda car or customs car
Big Boots
Big boots in the motor trade always say one thing, Skoda Octavia even though it's still a five-door hatchback with one of the biggest boots in its class and even the biggest boot in the class above it.
This latest version of the Skoda looks more like a four-door saloon.
As well as being a very roomy family car the Octavia size makes very suitable for use in the taxi trade and also very suitable for reps or the business people that make a living constantly out on the road.
Engine performance
This really is the big question that I was asking myself this week when I was handed the keys of the Skoda and told it was a one-litre petrol engine.
I was looking at the size of this car which looks around the size of its posh cousin the Audi A4 parked up beside it in the four courts at the rental premises.
Would this engine be power-full enough to pull this car?
As soon as I eventually got through the traffic jams that are the norm now in Letterkenny I was soon on the road and this one litre presently surprised me.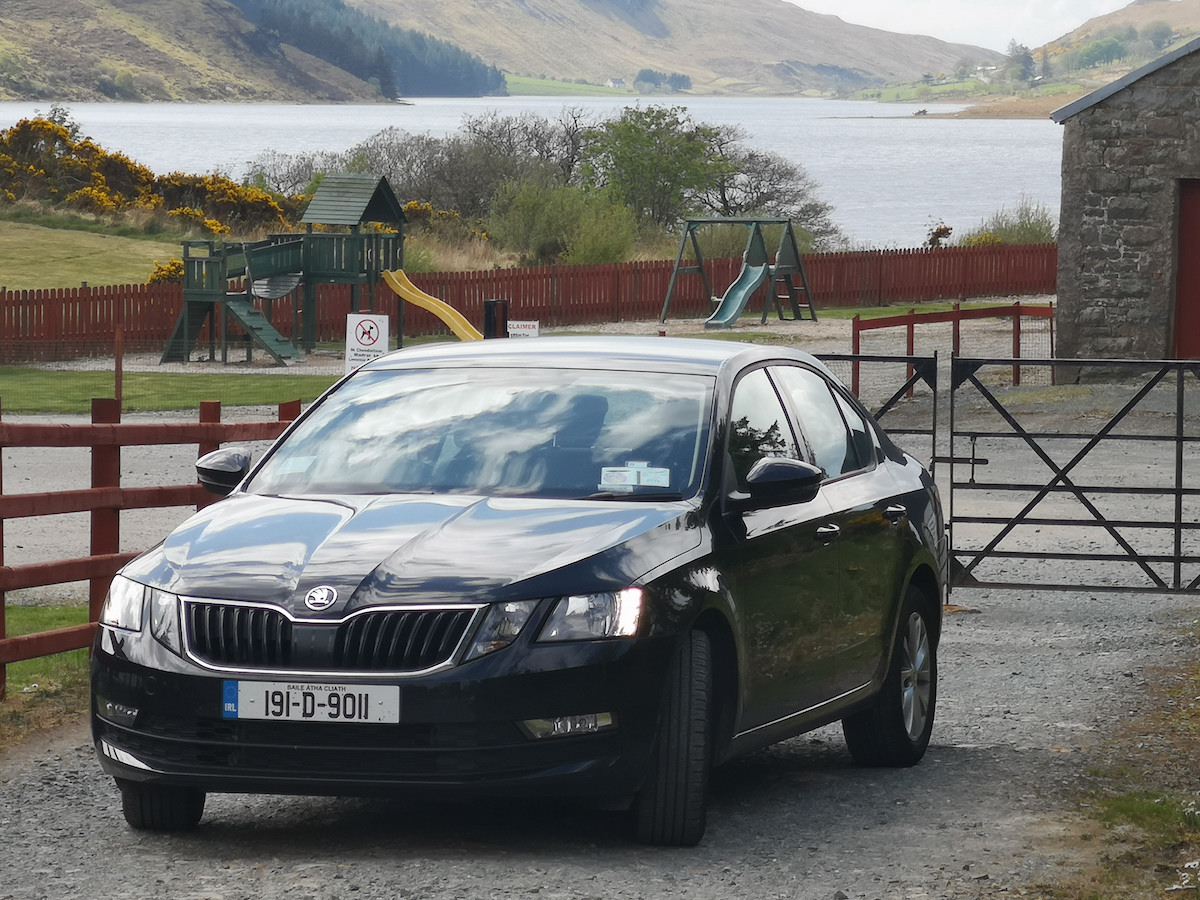 One of the things that I try to do when driving a car that is new to me is to guess the brake horsepower when I'm driving it before I go and check it out.
I'm thinking that Skoda has put around 130 brake horsepower into this turbo petrol engine, which I was basing my guess on the ease it was powering this executive type saloon up and down hills and passing other cars on the road.
It turns out that the figure was 115 BHP.
Petrol engines have a bigger rev range than a diesel engine, no matter how powerful and how much more torque a diesel engine has.
And this petrol engine is the freest revving small petrol engine I have driven to date that delivers power without the engine getting too vocal.
It's was only when this engine was pushed out to near where the red line is on the rev counter that you could hear that off beat rattle of the three-cylinder turbo powered engine.
In a way, there was a bit of serendipity at play this week when one problem of a fault showing up on my dashboard ending up with me having the opportunities to drive the next generation of petrol powered engines that are now available across most if not all of the VW family of cars from Audi, Seat, Skoda, and Volkswagen.
When I was leaving this car back to the rental company they said I would need to refuel it up to the mark where I got it at.
I was pleasantly surprised to find that the car took far less than I had expected for a couple of days I was out running around in it.
"Thank-you very much Mr McDaid for going to the bother of calling us back and eventually finding me and telling us all about how you enjoyed the Skoda Octavia," the Enterprise caller said.
"And I will pass on the news of your discovery of finding an extra gear in the gearbox. There will be no extra charge for that, I'm sure.
"It was lovely speaking to you, Mr McDaid but now its time for me to go home now."
'Bye, bye and happy motoring."
I still don't know how or why this car had a five gear diagram on top of it gear stick maybe even Skoda themselves have underestimated this car and someone who was servicing it might have fitted the wrong gear-stick by mistake.
Happy Motoring Folks.
Tags: