One of Ireland's most important ancient monuments in Donegal has been damaged in a shocking act of vandalism.
It is thought that the impressive Beltany Stone Circle has stood outside Raphoe for between four and five thousand years.
But a grim discovery was made on the site last week, just days before Mayday (Bealtaine), which could harm its integrity.
Mary Harte, who has been instrumental in researching and protecting the monument, was shocked to find that someone had moved stones and lit a fire on the site.
Small stones were removed from the centre of the circle and arranged into a fire pit close by. Glass debris and burnt wood were also left behind.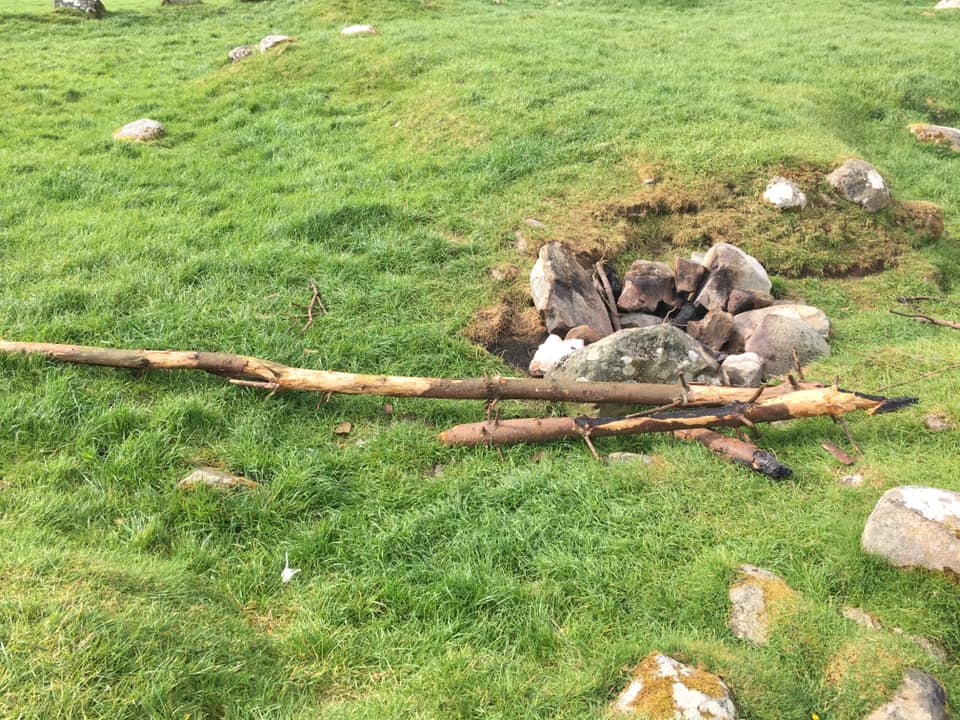 But the seriousness of the fire damage cannot be underestimated, said Ms Harte.
"When you light a fire here you interfere with the veracity of the monument. We believe that Beltany is more than a stone circle and we are hoping to establish if there are ancient burial sites. But this burning could interfere with any future studies that are carried out," she said.
The incident has been reported to Gardaí and an appeal is launched for any information regarding who visited the site with the intent of lighting a fire.
Mary said: "There are a number of issues with this act, we discovered that somebody was camping in the forest nearby and lighting a fire there too, and that has serious fire potential. It is evident it was the same people who lit the fire on the site because the firepit was the same."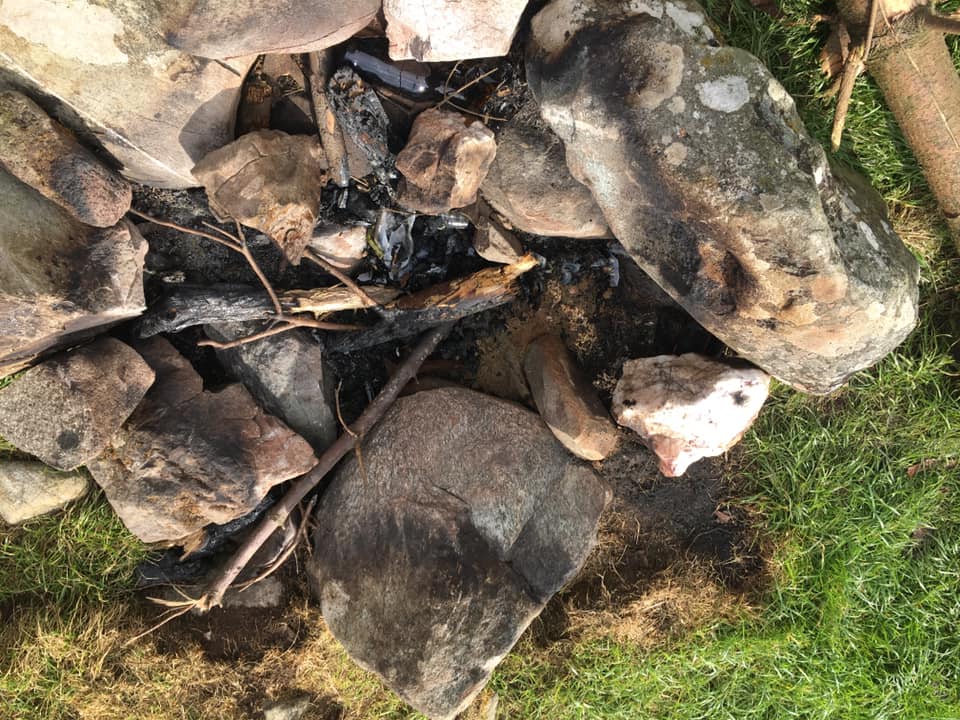 An archaeologist representing the National Monuments Service visited Beltany today (Friday) to analyse the damage caused by the careless vandals.
Mary believes it is no coincidence that the fire was lit before Lá Bealtaine, the Celtic festival of fires. Due to its name, Beltany has long been linked with this time of year.
"I don't think it was a random group of youths who did this, I think it was a visitor who knew and wanted to be there for Mayday," she said.
For Mary, this vandalism is an upsetting mark of disrespect against a priceless piece of history.
"I've been here 35 years, I know the site very well and I've never seen anything like this happening
"Whoever did this clearly didn't care about the protection of the monument and was clearly oblivious to lighting a fire in the dry season.
"Not only that, but it is an offence to interfere with a national monument. You cannot light fires, you cannot touch or move the stones."
However, Mary points out that some positive news has come from the events.
"With the visit of the archaeologist this week, we hope to continue to work on studies into the ancient burials.
"I will be working with the National Monuments Service on a strategy on how we can protect Beltany from this happening again and they are very interested in developing story plaques and signs to tell the story of the ancient landscape."
Anyone with any information which may help identify those behind the vandalism is asked to contact Gardaí in Letterkenny  on +353 74 9167116
Tags: