In this weekend's Donegal Daily gardening column, I recommend five herbaceous perennials that you need for summer 2019.
The world of plants has always fascinated me from a very young age. From knee-high, I was out working with them and since then my passion and interested has just developed.
I had the wonderful opportunity last weekend to talk about one of my favourite topics 'Native Trees and Shrubs' at the Clare Garden Festival.
This column, I discuss some herbaceous perennials that have really caught my eye over the last year or so.
Scabiosa 'Butterfly Blue'
Pincushion blue flowers spring out of the base on lengthy stalks. A haven for wildlife especially butterflies and bumblebees. This hardy herbaceous perennial will continue throughout the summer months once deadheading is carried out.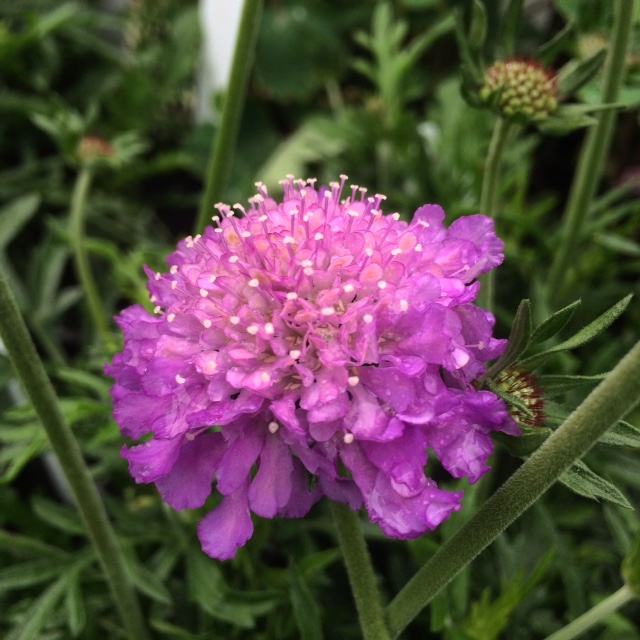 Tetrapanax papyrifer 'Rex'
Foliage is back on trend and this Tetrapanex certainly has it in abundance. Large lobed leaves that appear soft to the touch add volume and structure to your herbaceous border. Works very well as a backdrop for your showy herbaceous perennials. Semi-evergreen and I recommend it's protected from any heavy frost during the winter months.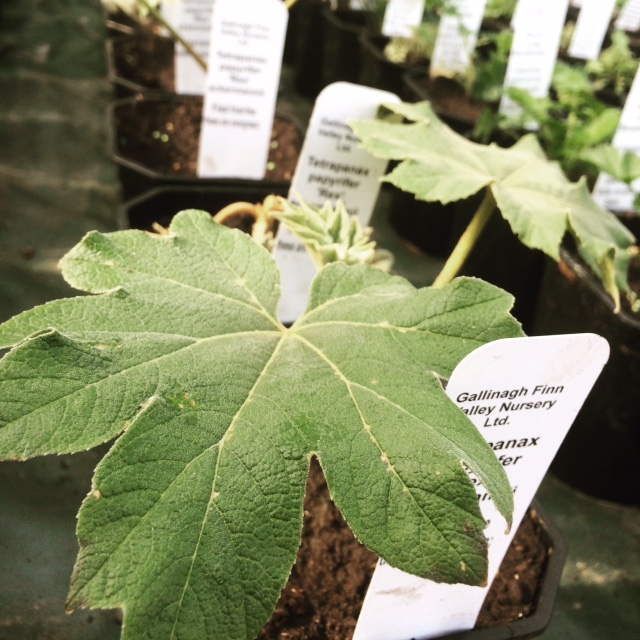 Erysimum 'Bowles Mauve'
Hardy wallflower. This cracking wallflower produces spikes of mauve flowers, which often have a sweet fragrance, from its pale dusty green canopy. Similar to the Scabiosa, once deadheading is carried out on a regular basis throughout the summer, will help extend the flowering. A short living perennial but that will definitely add a splash of colour for a few summers.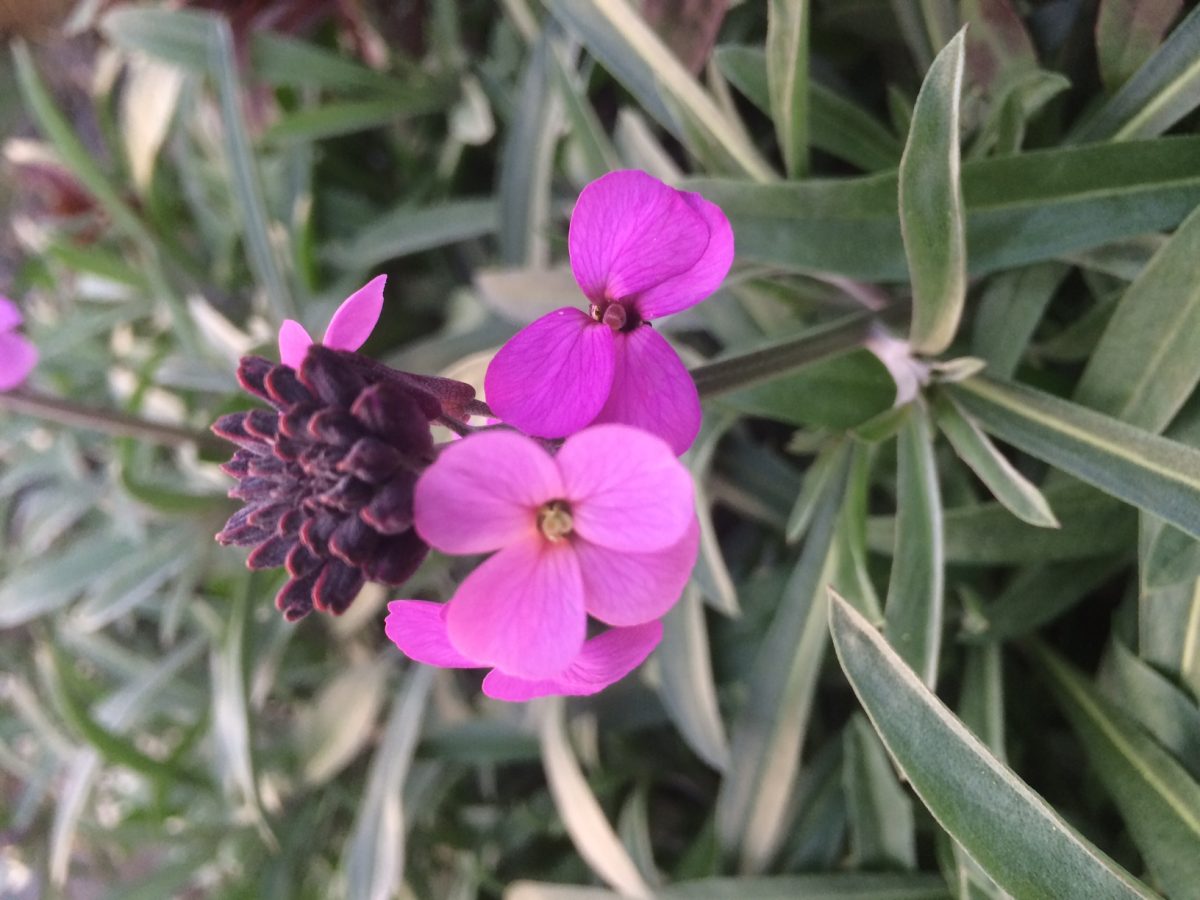 Centaurea Montana 'Amethyst in Snow'
An unusual looking flower. You can see where it gets its name, a deep purple centre to the flower with white outer edges. A long pale dusty green lanceolate leaves contrast quite nicely with this. If you are looking for something a little different for the garden this summer, this it.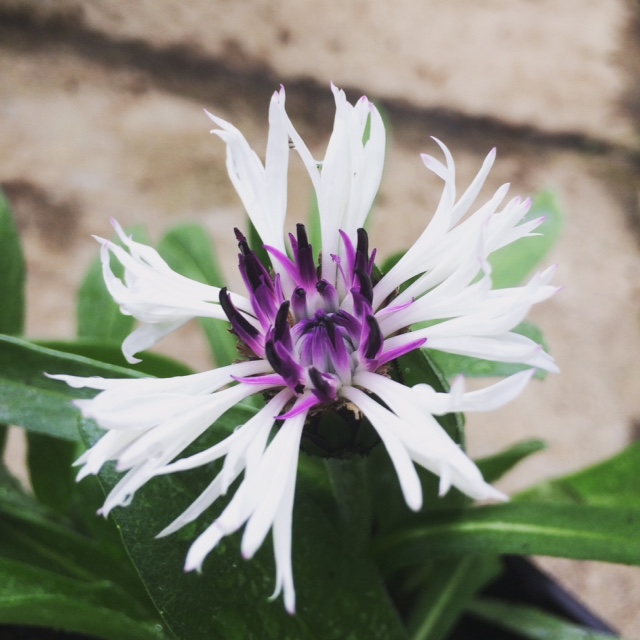 Euphorbia x martini 'Ascot Rainbow'
Variegated foliage that tinges pink on the growth contrasts well with the long spikes that the bracts and flowers are produced. As said previously foliage is on trend and this is a real catcher. Similar to the Tetrapanex works well as a backdrop for more showy perennials or to add density to your borders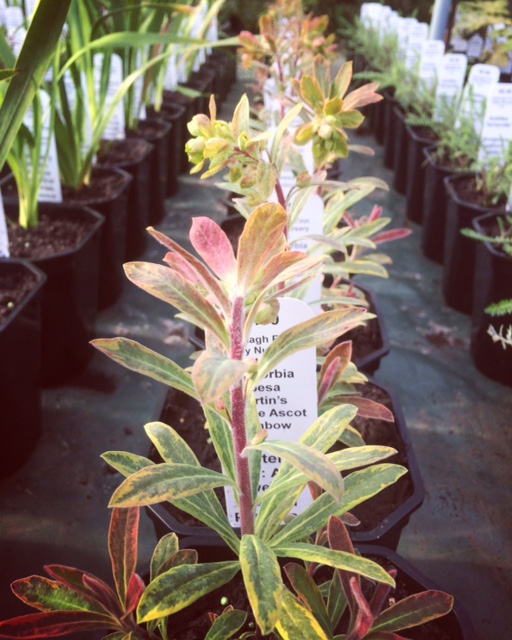 These plants are all available at Gallinagh Finn Valley Nursery Ltd. in Stranorlar. We offer experienced, knowledgeable and qualified advice so call into us and see our wonderful stock currently available. https://www.facebook.com/Gallinagh-Finn-Valley-Nursery-LTD-366769926684423/
Conor Gallinagh – Horticulture Consultant is delivering a number of talks/courses in the next few weeks: https://www.facebook.com/conorgallinaghhorticulture/
Organic Vegetable Growing Seminar at The Donegal Organic Centre in Convoy House, Convoy.
This is a one day seminar covering all aspects of organic vegetable growing, further details available on my Facebook page.
Hobby Gardening Course at The Ray Community Centre
This course starts on Tuesday, the 7th of May and runs for 8 weeks. Starting at 19:00 – 21:00.
Other events are been added weekly so keep an eye out on Conor Gallinagh – Horticulture Consultant Facebook for more details.
Happy Gardening!
Conor Gallinagh
BAgrSc, Horticulture, Landscape, & Sportsturf Management
MCIHort                                         
Website: https://conorgallinagh.com/