A major competition has kicked off at DMG Motors Donegal this month, where one lucky customer will win a free car!
This May Day competition isn't just for one day though, as people will have a whole year to get their names in the hat.
Everyone who purchases a used car from DMG Motors between May 2019 and May 2020 will receive an entry to a draw to get the price of their car back.
Finn Harps legend Kevin McHugh helped kick-start the campaign this week and explained how winning could be as easy as 1-2-3!
The three-step entry is:
1 – Buy a used car from DMG Motors Donegal Town
2 – Like DMG Motors on Facebook
3 – Tag your friends in the Facebook offer page here: https://www.facebook.com/pg/DMG-Motors-221791084500477/offers/
Each customer who buys a used car at DMG will receive a unique number on delivery which will be placed in the draw.
The winner will be drawn independently on Friday 1st May 2020
And you'll be spoilt for choice if you are looking for a used car at DMG Motors. They have a wide range of makes, years and price points to suit every driver. The team are always on hand to answer questions as they pride themselves on selling quality second-hand cars and abiding by the highest levels of customer service.
So, if you're thinking about a used car this year, there's no better time to see what DMG Motors have for you. And there could be no better extra than the chance to win the price back for free!
Browse the current stock now at: www.dmgmotors.ie
See the Facebook offer for giveaway T&Cs: https://www.facebook.com/pg/DMG-Motors-221791084500477/offers/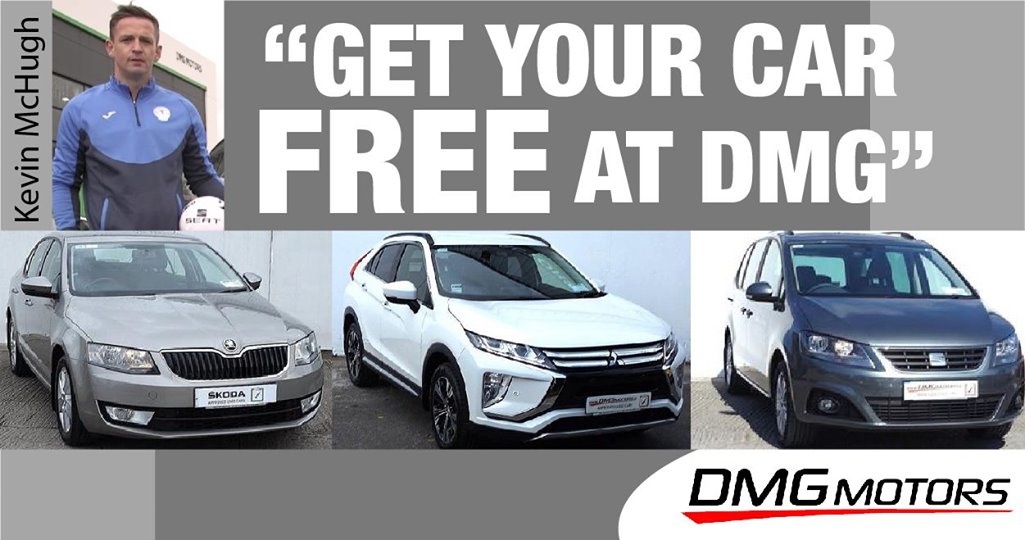 Tags: