The sun is out and we all suddenly want to dine outdoors, so thankfully Kelly's Centra at Mountain Top Letterkenny have brought back their BBQ specials!
The award-winning store has just brought in a fresh stock of great BBQ meats and a top offer of 3 for €10.
You can get all the summer cooking essentials and more surprising offers at the Centra store, as well as tasty meals in Kelly's Diner.
How about a BBQ Feast?
Kelly's has all you need to celebrate the start of summer. Get your BBQ meats prepared fresh in-store every day by the butcher. There is a sensational offer on the BBQ meat range – get three items for €10. 
Plus, get great off-licence deals in store this week for BBQ parties.
Sensational steak offer:
If you're not quite the seasoned BBQ chef, don't worry, because Kelly's Diner can take care of dinner!
Every Saturday customers looking for a steak deal that's cooked to their own liking can have it all day @ the award-winning roadside diner for just €11 – that's right, an 8oz steak with all the trimmings from just €11 all day Saturday from 12noon-10pm. (€13 on Sundays)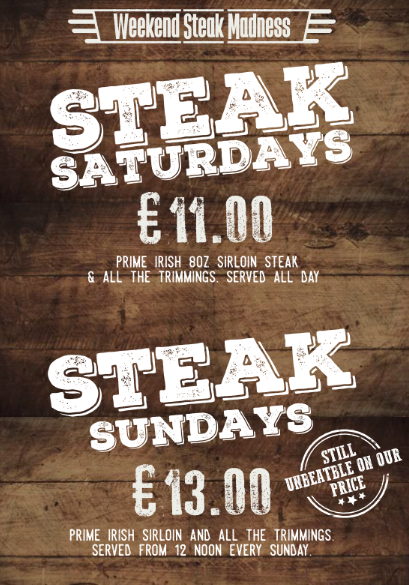 The team at Kelly's Centra Mountain Top hope you all have a great sunny week and remember: Kelly's have everything you need.
*forecourt
*ATM
*diner
*off-licence
*ice cream
*deli
*papers
Visit www.facebook.com/kellys.centramountaintop on Facebook for more fantastic offers!
Please drink responsibly, visit drinkaware.ie
Tags: