Donegal band Icebreakers are hosting a special showcase event in House Wine Bar and Tap Room on Friday the 24th of May.
This is a unique opportunity to see the band perform in one of Letterkenny's most intimate venues, over prosecco and canapes. Icebreakers are one of Ireland's most exciting live bands, specialising in playing weddings and events.
The band will be playing a set of covers on the night and this will be a fantastic opportunity for couples searching for their wedding band to see Icebreakers perform.
WHEN: 9pm – 11pm, Friday 24th May 2019
WHERE: House Wine Bar and Tap Room – Voodoo Venue
Icebreakers are highly energetic and professional live covers band with an ability to pack dancefloors and thrill audiences with their upbeat and diverse setlist.
Icebreakers are also fortunate to have a sound engineer (and multi-instrumentalist!) among them and their individual experiences on the cover band circuit have readied them to provide a personalised service to each client. Knowing how to adapt the set list to every room and making each show memorable is the band's speciality.
The band would love to welcome friends old and new to the showcase. It's a perfect night for those on the search for their wedding band. Refreshments will be provided, head over to Facebook to see more about the event. Icebreakers look forward to welcoming you to House Wine Bar and Tap Room on Friday the 24th of May – all welcome!
Check out Icebreakers on Facebook and Instagram, or head over to www.icebreakers.ie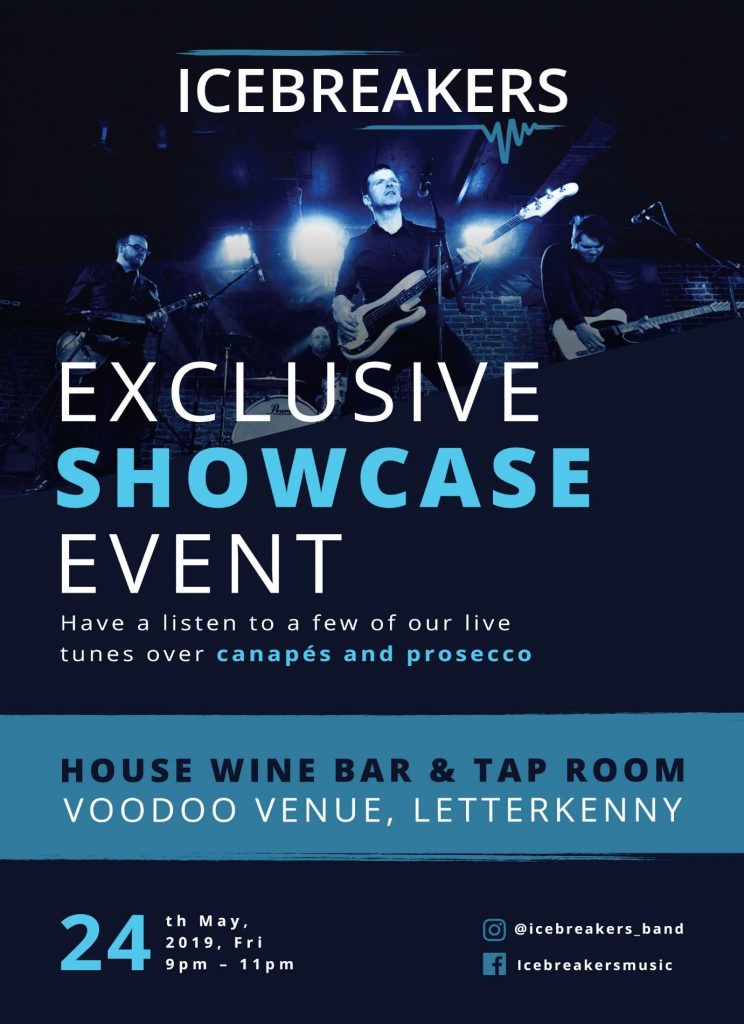 Tags: