Pascal Curran, a Letterkenny based financial advisor and founder of advicefirst.ie, has some financial tips for when we feel like burying our heads (but know deep down, that it's only making matters muuuuch worse!)
At Advice First Financial we think it's only right to help our customers, in any way we can, when it comes to helping them to manage their finances – money matters are not black and white, they equate to freedom, security, peace of mind and – it means a lot to get to grips with it all – and not bury our heads!
Some tips for taking a deep breath and sorting things out:
Plan a household budget:
A family budget can help you control your household spending so that you have enough money to pay your bills and cover the basics on an ongoing basis.
When starting out to manage your money, it is important to record where you are specifically spending. Record all those little runs to the shop, the cups of coffee, the wee things we don't realise that are costing us loads in the long-run.  

You need to understand where you are spending your money before you can take control. Writing it down is empowering and informative.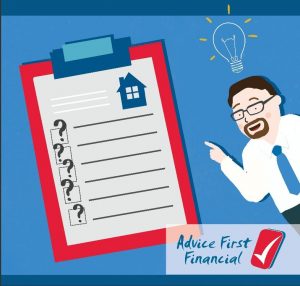 Start an emergency fund:
Always have some money put by for unexpected events – we never know what's around the corner. A rule of thumb is to have at least 3 months' net salary saved for emergencies. More than just a rainy day fund – this is money that could really solve a bigger problem should it arise and is important to have it saved.
Get better value:
There are lots of online interactive tools that can helps you compare your spending on household expenses. You can compare costs on mobile phones, broadband, groceries and energy. Using a price comparison app – or just shopping around yourself, can really maximise your budget – and save for what matters.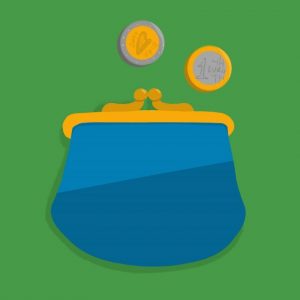 Manage your credit card.
Now this is the biggie.
Firstly, know that the interest rate on your credit card is huge. Probably more than you think. Check it.. So.

You should always aim to clear the balance on your credit card at the end of the month. This should be a must….

If you have an outstanding balance. Set up a direct debit. You can choose what percentage you want to pay and thus avoid any unnecessary interest and charges by always paying on time.

Check if you can transfer the balance to another provider who is offering a better interest rate, in fact there are a couple of providers offer 0% for a few months on balance transfers. 

Plan your spending; Make a list and decide what you will use your credit card for to avoid impulse spending.

Check your statements; Either over the phone or on-line, reviewing your account regularly will keep you in control of your spending and avoid accidentally going over your credit limit.
Get protected: Life insurance is not a luxury:
If you have dependents, a life insurance plan is not a luxury, it's a fundamental need. It helps maintain your family's regular standard of living if something happened to the main breadwinner. 
If you have a mortgage you need life cover to help clear the mortgage if you pass away. If you are renting, if you pass away – how will your family afford the rent and the other household bills.
We can help you understand your family's protection needs at Advice First, well worth considering.
Get your tax back
Did you know that you can potentially claim tax back on many items that you are spending on?! – For example:
Medical fees

Pension and Income Protection plans

Service charges for refuse collection, sewage disposal or domestic water supplies

Fees paid for approved third-level courses
Why not go to Revenue.ie for a full list of tax reliefs available or contact us at Advice First and we will be happy to put you in touch with our tax advisor.
Plan for your retirement:
For some of us the state pension won't start until age 68, so having your own pension plan is vital. You can get full tax relief on the contributions – so you should really make the most of this.
We can help you work out what your pension needs are, too.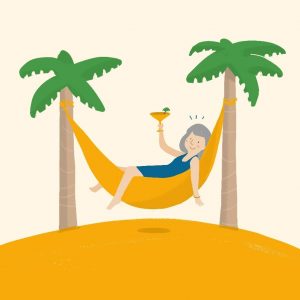 Become a super-saver:
With credit still difficult to come by, now may be the time to devise a 'super-savings' plan to help you get in the habit of squirreling away as much as you can. So instead of opening just one savings account, you could open several regular savers, each designed to help pay for things like holidays, new car, third level education costs and home improvements.
Be smart with your investments:
Consider an investment that suits your needs by doing a risk profile test to identify what type of investment is right for you. Generally, best advice is to spread your money across different types of investments and assets.
Give your finances a regular check-up:
Finally, it's really important to regularly review your finances with your Financial Advisor, this way you'll find it easier to keep on top of things. You'll thank yourself in the short and longer term for taking control with the support of a professional.
Arrange a Financial Review
It will only take an hour of your time and it will be arranged at a time that suits you. You'll feel miles better afterwards – knowing that you've taken a responsible step in the right direction.
Each month Pascal will provide financial advice on the most frequently asked topics – here on Donegal Daily and is looking forward to further breaking down the barriers around financial advice in his renowned experienced and jargon-free way!
If you would like to book a no obligations consultation with Pascal, click here or simply call  +353 74 910 39 38 to talk to us today.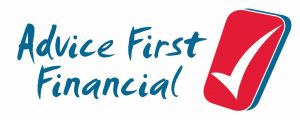 Follow us on Facebook & Instagram  
Advice First Financial Services Ltd trading as Advice First Financial is regulated by the Central Bank of Ireland.
Tags: