A manager/leader is required for a playschool in the Castlefin area.
The successful applicant for this full-time position must meet a number of criteria.
These include:
* Level 7/8 Degree in Childcare or equivalent
* Minimum of 3 years paid experience in a childcare setting in a Supervisory role/ Assistant Manager.
* Experience with children aged 2 years 8 months to 12 years old.
* Supply suitable references and prepare to complete Gardaí vetting.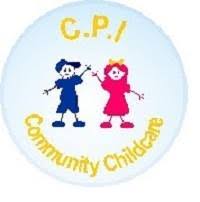 Other desirable criteria include:
* Experience and knowledge of Aistear planning – short, medium and long-term planning.
* Linc Training.
* Certified in First Aid, Child Protection, Fire safety, HACCP/ Basic food hygiene etc.
* Full clean license and access to own car.
Hours: 40 hours per week
Closing date: Thursday 20/06/2019
Please send your CV and cover letter to https://cpichildcare@gmail.com or post it to CPI Community Childcare, Knockrawer, Castlefinn.
For all further information or queries please contact Tina Mc Namee 0749143909.
Tags: