Many hungry fans of the Donegal International Rally will be starting their engines at Kelly's Diner at Mountain Top Letterkenny this weekend.
And one lucky Donegal Daily reader will be dining for free!
The lucky winner of our giveaway has been revealed as Liam Kelly: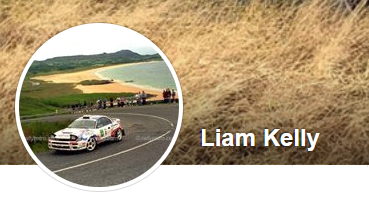 Congratulations Liam, you will get breakfast, lunch and dinner for two on the house at Kelly's Diner all weekend!
Over the years, Kelly's Diner at Mountain Top Letterkenny has cemented itself as the main food pitstop for all rally goers.
With a limited-edition burger for every Rally, they've outdone themselves this year with two new bad boys. The Twincam and the Lambo!
The Twincam, €16.95 boasts two juicy 6oz Burgers, with grilled cheese, bacon and onion rings. The Lambo, €18.95, king of them all is a 6oz Burger sandwiched between two crispy chicken fillets! Both are served with skinny fries and a soda!
Check out their special message below for all those attending The Joule Donegal International Rally this weekend:
You won't be beaten for value when it comes to Kelly's Diner. Their €5 Early Bird Breakfast is known all around Ireland and is served with tea, coffee and toast.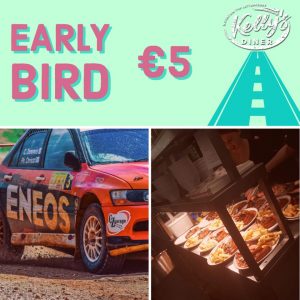 The world-famous Jake's Burgers have been getting bigger and better with over 14 choices and Jakes Friday Deal being the only way to kick off the weekend.
You can't come to Donegal and not do Steak Saturday at Kelly's. A succulent 8oz Sirloin Steak with all the trimmings for only €11. 10oz and 12oz options also available at €14 and €16! You couldn't beat it!
If you miss Mammy's Sunday roast don't worry, Kelly's Diner do a mean Sunday Dinner for only €10.95.
Tags: