Two Chinese tourists apologised for being lost in Letterkenny recently at Boyce's corner.
With more English than I had Chinese and the help of their phone, they tried to explain that they were trying to find the bus station.
Simple I thought, as I pointed across the roundabout to the Bus Eireann station, sitting right behind them.
Then one of the two of them started waving their hands in protest: "No, no, no, bus Johnnie McGinley!"
Then I pointed past a line of taxis to a single bus shelter along the side of the road, "JOHN… McGinley," I suggested.
They both smiled in agreement, but with a tinge of uncertainty.
Byways of trying to reassure them that a bus would arrive at this lone bus stop, I asked them where were they heading to.
They searched on their phone and showed me Tory Island on a map.
I was going to tell them that John McGinley could probably see Tory Island out the sitting room window of his own home in Magheroarty, near Gortahork, but thought that would confuse these tourists completely.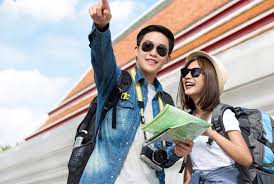 After we departed their company, I thought on their journey from their home in China and how someone could come from the other side of the world, maybe by train, then by plane, and then bus to get as far as Letterkenny.
So, in an effort to try and visualise their onward journey from Letterkenny to Tory Island, I decided to do what they had done and Googled their journey from Letterkenny to Tory Island.
My first attempt returned a journey time of 19 hours and 19 minutes!
That's what Google figured it would take me to travel the last leg of the Chinese tourists' journey in Donegal, which included four different transport services operators.
They included the Letterkenny Town bus to get me as far as Mr Chippys, then advised me to take the John McGinley bus to Lough Altan Hotel in Gortahork before travelling on the Local Link Donegal to get me as far as Magheroarty.
From there, Google told me to get aboard a Donegal Coastal Cruises ship for the final leg of the journey to Tory Island.
In contrast to this, I Googled how long it would take for me to go from Letterkenny to Dublin and it came up with four hours and the only service provider for this journey was Bus Eireann, no mention of John McGinley bus, which could have taken these tourist straight to Gortahork and only a few miles up the road was Magheroarty where they could have got a ferry across to Tory.
At 19 hrs and 19 minutes to complete the journey by bus, I decided to check the flight time was Ireland to China and found that could be achieved in as little as 12hrs and 36 minutes.
I know that the journey from Letterkenny to Magheroarty Pier will take you approximately one hour in your car and is just short of 30 miles in distance going over Muckish and even if you went around by Cresslough and Dunfanaghy it would only add less than half an hour to your journey and an extra 10 miles in distance
So my question is this: Why does Google only know the likes of John McGinley is available for only part of the journey to Donegal?
But is unaware of their existence in the part that Bus Eireann is operating in? Once Bus Eireann go to the furthest point in the North West of Ireland, Letterkenny, the service terminates the Galway express, terminate the service in Derry, and private bus services that transport the most passengers out and in of Donegal all year round is not recognised outside its county by an information giant like Google.
Everyone knows that it would never take 22 hours to get from Letterkenny to Tory Island, no matter who was driving the bus, and at different times of the day and even longer journey via Dungloe to Tory Island can be achieved by Local Bus Donegal in under 12 hrs.
But in my opinion, those times are still sending out the wrong messages for anyone that is thinking of visiting our county and it will surely put them off.
On the run-up to the recent local election, calls were made by councillors for a proper bus hub to be created in Letterkenny to cater for all the buses from all the private operators that make their stop at Mr. Chippys in Letterkenny.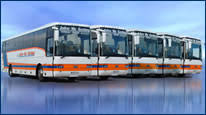 A better option could be an online transport hub dedicated for Donegal to included all the bus services public and private sectors included would be of more benefit to both the tourists that are making the effort to come as far as Donegal.
And it would also help the tourism industry in Donegal, which in my opinion is suffering badly these last few years.
The chartered tours may well take a lot of this bother out of a holiday, but God knows how many other tourists are giving up as soon as they Google Donegal, which looks as if it has no transport service at all.
But if all the operators were included in the one online transport hub made just for Donegal, it would surely improve our fading tourist trade.
Happy Motoring folks.