Carleigh Irving of Illies Golden Gloves flies out to Georgia tomorrow with the Irish team for the European Schoolboy/girl Championships.
The Championships glove off on Sunday and Irving is Ireland's female 46kg representative.
Irving defeated Angelina Duffy in the 46kgs final at the Irish Cadet Championships.
Team Ireland finished up their training camp at the Clann Naofa BC in Dundalk yesterday and leave from the Georgian capital on Thursday.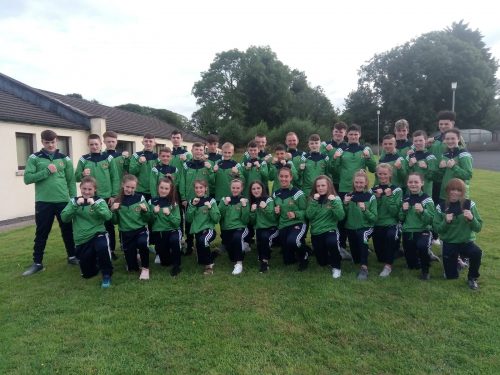 Roy Farrelly-Colgan and Georgia Dunne-McGovern will skipper the boys and girls squads and Thomas Ward and Ava Rose Henry-Lyndon have been named vice-captains.
Irish team managers Stephen Connolly and Jennifer O'Sullivan said that the boys and girls in green are in top shape and hailed the facilities at the Clann Naofa club and camp in the build-up to the tournament.
31 nations will compete at the 17th edition of the European Championships, which begin at the weekend in the Georgian capital.
Irving also defeated Lambo Mariagrazia of Italy in a schoolgirl international on her Irish debut.
Tags: