SOME SAY the taste between Donegal any Mayo soured on a September Sunday in 2012.
Others can rewind the clock back a further four months.
Donegal and Mayo met in a challenge game at Swinford in May 2012. That March, Donegal dismantled Mayo when winning a League game in Ballyshannon 0-17 to 1-7.
James Horan, later in the year, argued that observes at Fr Tierney Park had 'lost the plot' in assessing the meaning of that game.
In Swinford, though, Donegal were keen to lay down another marker. Mayo were talking up a new-found physicality in the days prior to the game and Jim McGuinness sensed that his men had to answer the call in Swinford.
Colm McFadden's 1-5 meant that Donegal won 1-14 to 3-7 – having been six points behind in the first half – and the feelings were never the same.
It was claimed afterwards that 'text messages between both squads got bitter'.
Mayo argued that Donegal had gone 'too far' in the physical stakes.
Donegal scorched past Mayo in the 2012 All-Ireland final, with early goals by Michael Murphy and Colm McFadden paving the way to a first All-Ireland in 20 years.
Their relationship had passed the point of no return.
"Bear in mind Lee Keegan's tackle on Mark McHugh at the start of last year's All-Ireland final," Rory Gallagher, the then Donegal assistant manager, said in 2013.
"When Lee Keegan got booked, he came out and winked at a team-mate as if to say 'job done'."
After a League meeting in Castlebar in 2013, James Horan was asked why his body language towards McGuinness had been cold.
'Show me a team that has good body language towards Mr McGuinness,' came the swift response.
Mayo got their chance to twist the knife in 2013 – and did just that as they hammered Donegal 4-17 to 1-10 in an All-Ireland quarter-final at Croke Park.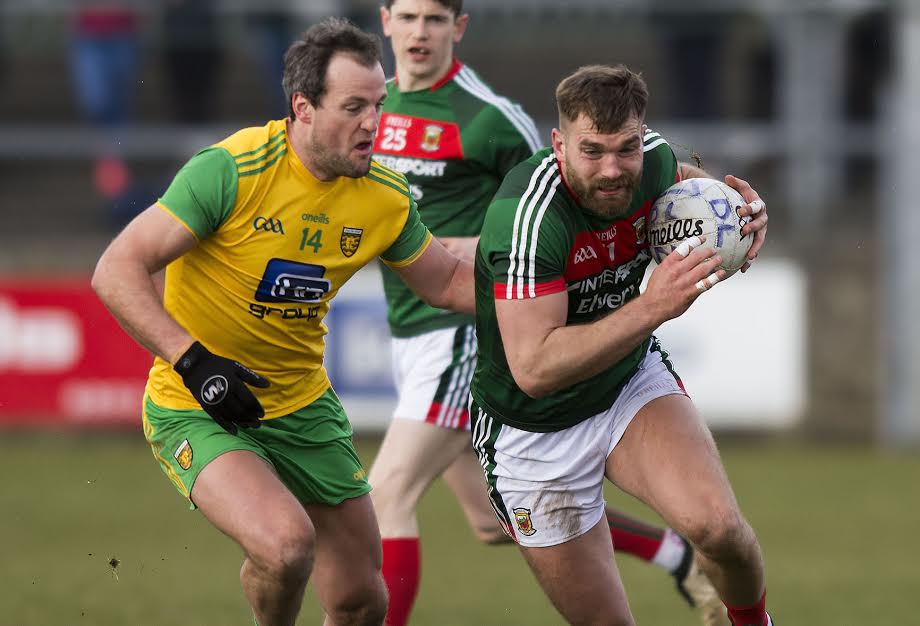 From being lottery winners in September 2012, they felt like they were in the gutter and penniless as they trundled out onto the Jones Road. They felt empty, deflated – and out of the Championship.
"For the game to be over as All-Ireland champions five minutes into the second half was hard to take," Gallagher recalled.
"At the time you're trying to rally everybody and play each minute as it comes and try to chip away, but it just never happened for us."
Before the meeting in 2013, Gallagher was quoted in the Irish News as suspecting 'collusion' between Monaghan and Mayo, referencing a tackle on McHugh by Monaghan's Stephen Gollogly that mirrored Keegan's the previous year.
The 2013 beating stung Donegal hard. They trailed by 2-10 to 0-4 at half-time.
"At half-time, I remember Jim saying, 'we're still in this, we still can win this'," remembered Karl Lacey, a coach with Donegal who are in do-or-die territory when they head for Mayo on Saturday.
"He still had the belief that we could go out and put in a big performance, but you could see it in boys' eyes in the dressing-room, 'how the hell are we going to get this back?'.
"That was a wee bit disappointing, the fight had nearly gone out of us at that stage, whereas Jim was trying to push us on a wee bit. In my three years under Jim, I never saw that happen before.
"Every man was trying their best but we just didn't have it in the legs, didn't have the endurance, didn't have the speed or sharpness. You're looking over at the sideline and asking Jim, 'what the hell's going on here?' Jim didn't have the answers."
The barbs continued between Donegal and Mayo and the 2015 League meeting at MacHale Park had plenty of niggle with Ryan McHugh, in particular, the subject of some close treatment.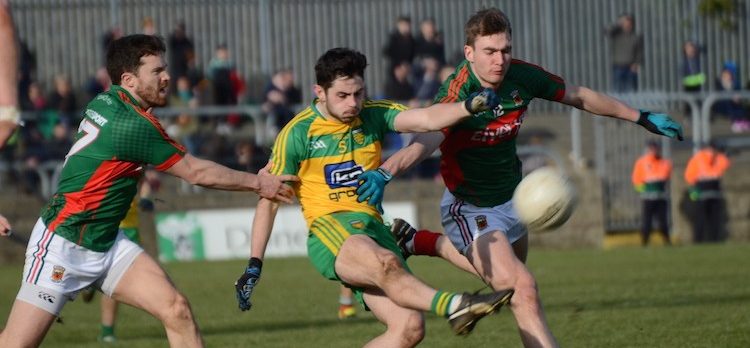 Mayo's recent record against Donegal is impressive with just one defeat since 2012. Mayo followed up the 2013 quarter-final win with a 2-13 to 0-11 win at Croke Park in a last eight tie two years later.
On Saturday evening, McHale Park will be heaving to its seams when the two collide again. Under the mask of the Super 8s, it's effectively an old-style quarter-final with the winner advancing to the last four.
"There is a huge prize at stake here and we will be doing everything in our power to get over the line," Donegal boss Declan Bonner.
"There is no doubt it will be a highly charged atmosphere in McHale Park and it is one we have to be ready for.
"When you are against the top teams you are going to be challenged. Kerry really challenged us and so will Mayo but those are the games you really want to see where you are at."
Bonner's head coach happens to be Stephen Rochford, who took Mayo to All-Ireland finals in 2016 and 2017, coming a whisker from beating Dublin each time.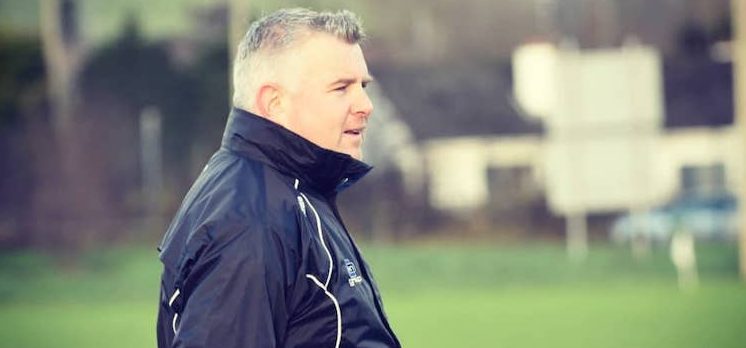 Rochford could get a hot reception in the Castlebar cauldron.
"That will not bother Stephen one bit," Bonner insisted.
"He is a football man, he loves being out coaching. I know him a few years and that is where he wants to be. That will not affect him one bit.
"He has a job to do for us and that's it. When I spoke with Stephen he had already stepped down from Mayo. It's sport, it's a challenge to get a performance and Stephen is part of that group."
Tags: