CAOLAN WARD admits that he's a rookie when it comes to the rigours of inter-county football – but the Donegal defender has plenty of miles on the clock.
Ward is now based at home in Donegal having worked in Monaghan with Declan Brennan Sports Management. When the Letterkenny man was first called into the Donegal panel by Rory Gallagher, he was a student at Carlow IT.
Ward was studying Sports Science when the call came.
He couldn't turn the chance down, but the commute was something else.
"I counted it one day and I travelled through eight counties," he said.
"I had no car. I used to just bus it. In fairness, Rory at the time was very good to me. He allowed me to train in Carlow during the week, training with the college team and then making it home at the weekend.
"At the time you are going on two buses and it used to take seven hours. It was Carlow to Dublin and Dublin to Letterkenny.
"By the time you finished your lectures it would be 4.30, you are hitting Dublin at 6, then waiting for a connection to get home. We trained on Saturday mornings and headed back down on the Sunday. I did that for a year and a half."
Ward is a latecomer of sorts, having double-jobbed with athletics until he was in his late teens.
A two-time Irish long jump champion at underage level, Ward was also a runner of note and was part of relay teams at Letterkenny AC – where his father, Anthony, was heavily involved – alongside triple European medalist Mark English.
Ward said: "Mark gave it the commitment that's required and you can see where it has brought him. I've no regrets with the decision I made towards Gaelic. I'm happy enough.
"You look at my strength as a footballer, it would probably be my ability in getting up and down the field. That goes back to my upbringing in athletics and my dad would have been a big part of that. He would have travelled all over the country, and we would have gone to England and Scotland for competitions."
He's now in his fourth year on the Donegal squad. In his first year, during those lengthy commutes home, he played a few late moments of a League win over Mayo. He was given his first Championship appearance against Antrim in 2017 and he featured fleetingly as Donegal won Ulster last year.
Ward said: "Did I consider quitting?. No. I don't know what I would do if I did not have it, to be honest. Since you went out at eight or nine to O'Donnell Park, it is what you have always done. It was not until I reached minor that I started to take Gaelic football seriously.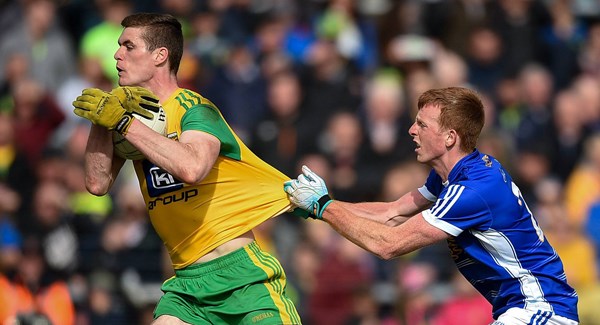 "Then the chance came against Kerry. It's all about the opportunity. You've a short career and you have to make the most of it. It's surreal, looking around at the size and the colour, being on the turf for such a big game. But as soon as you get into the warm-up, your focus totally changes and you just blank everything."
The 26-year-old was given his first Championship start of 2019 for the draw with Kerry two weeks ago.
The St Eunan's clubman was happy to bide his time.
He said: "You'd be doing yourself a disservice and the team a disservice if you're not ready to answer that call. The players who got that call the last day, there was no question over their ability. They'd been working away for maybe three or four months. You know the level you are training at.
"You see these boys every day of the week, in the changing room, on the pitch, in recovery sessions – you're just living with them.
"You see more of them than you would your own family. Everyone gets on and everyone wants to get Donegal back to where they should be, I suppose is the end goal.
"It does be alluded to, the panel is the best we've had in a long, long time. It showed the last day, whenever we needed to make subs before the game and during it, the level never dropped, we were still able to keep going.
"The squad depth is massive. It's only the beginning too – the majority of us are only entering the early stages of our careers. There are fellas in their first and second year, I'm only in my third or fourth. It's exciting to see what can happen."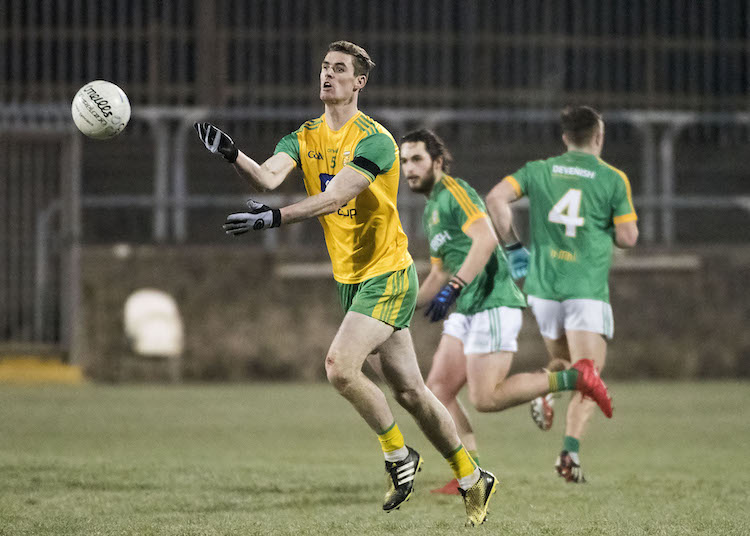 As a defender, Ward has to go to great lengths to prove his worth with training ground opposition coming from the likes of Michael Murphy, Patrick McBrearty and Jamie Brennan.
The jousts with Murphy have certainly hardened Ward's edge.
He said: "It's great. Even in training, you're marking him and he doesn't take anything half-hearted. You're lining up against him and you have to match him every night you go out, and it's going to make you a better player.
"Training is at a level now where anyone between 1 and 30 are ready to step in. That's down to the individual characteristics of the player and you can't let your head drop.
"You have to try and prove yourself. Last year maybe it showed I wasn't good enough so we've had to change it up a bit."
Tags: