THERE WAS no hiding behind feeble excuses as Neil McGee trundled away from MacHale Park on Saturday night.
A 1-14 to 1-10 loss to Mayo drew the curtain down on Donegal's All-Ireland hopes.
Full-back McGee, who was unable to play due to a troublesome quad injury, saw Donegal out-muscled and out-thought by Mayo, who brought a ferocious level to the tie.
"It was no shock to us coming in because we have been there and we have been on the receiving end of it a few times," McGee, who is Donegal's record appearance holder, said.
"If we take anything out of it, it's that the younger boys will take some learning out of that.
"It wasn't the quality that beat us, it was more the intensity. If boys can take anything out of it, it's that there.
"It was a do-or-die game, a knock-out game and they came out on top.
"Simple as that. It's not about rivalries or anything like that – they wanted to get to the semi-finals and we wanted to get to the semis."
Jason McGee had to be withdrawn injured, while Eoghan Ban Gallagher's season had already been ended by a broken ankle. But the veteran Gaoth Dobhair defender felt Donegal should have had enough to beat their old foes.
He said: "What can you say? The better team won on the day and there can be no complaints.
"Listen, injuries happen. They had their own injuries and we had injuries, so it's no excuse.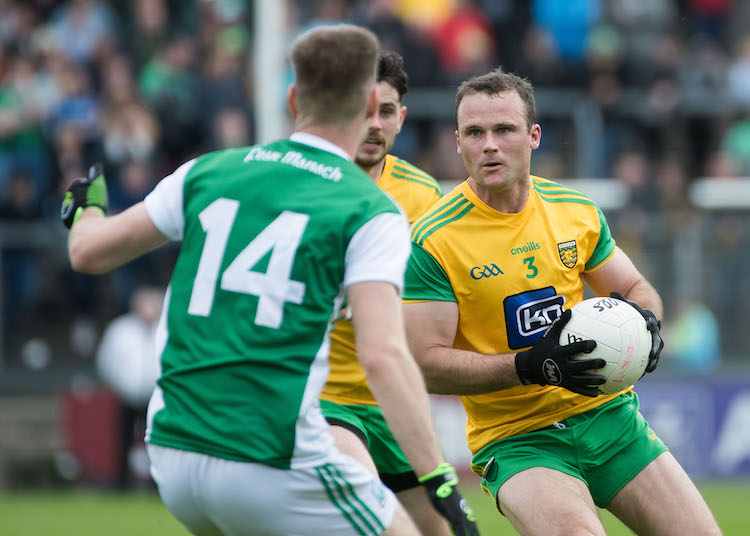 "We can say we missed chances, but from watching it, they missed a lot of chances as well. "They got the breaks and they looked to be the hungrier team, and they were the more physical team."
McGee broke down at training on Wednesday night and he couldn't overcome the quad tear to allow him to play.
McGee has been hampered by injury in the last couple of years, but won't be making any hasty decisions as regards his inter-county future.
He said: "We'll chat with Declan and see where we have to be.
"Listen there won't be any talking about that in here. It's not about any individual, it's just about trying to take Donegal football forward."
McGee was quick to praise the likes of Odhrán McFadden-Ferry and Stephen McMenamin, who he said 'held their own' in the white hot Castlebar oven.
The cold, hard facts for Donegal, who retained their Ulster SFC crown, is that their Sam Maguire bid fell at the same as 12 months ago.
McGee said: "Have we progressed from last year? I don't know and we would have to sit back and look at it again.
"Yes, we won Ulster and went back-to-back, but our aim was to progress to the semi and we failed.
"There will be a lot of weeks now that we will be disappointed."
Tags: