GERALDINE MCLAUGHLIN sprinkled her star dust all over the Donegal senior ladies final as her stunning four-goal haul brought the silverware back to the Burn Road.
Termon 5-6 Glenfin 2-13
By Chris McNulty at Sean MacCumhaill Park
Old foes Glenfin had no answer as McLaughlin powered Termon to victory by scoring 4-5 – all bar a 1-1 of her side's total.
McLaughlin, along with an earlier goal from Mya Alcorn, helped Termon lead by the minimum, 2-2 to 0-7, at half-time.
Glenfin hit back and when Colene McGrath popped over on 38 minutes, the An Gaeltacht Lár side had the lead.
However, McLaughlin collected a long ball into the mix and weaved into a little pocket of space before thundering to the net.
Katy Herron flicked Glenfin into the lead when she beat Maureen O'Donnell, the Termon goalkeeper, to a long ball and directed to the net.
However, McLaughlin hit back. After being fouled in the danger zone, the sharp-shooter got her hat-trick when she rattled in from the penalty.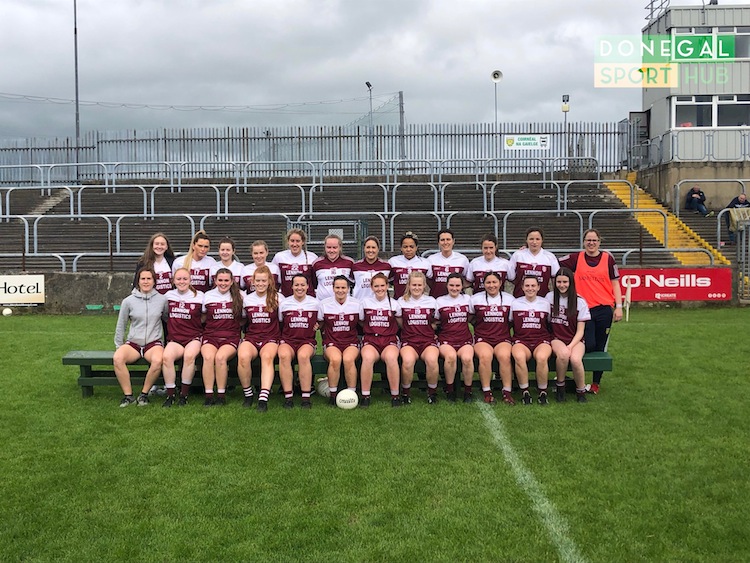 Just 90 seconds later, McLaughlin surged past a handful of Glenfin defenders and riffled to the net for her fourth, Termon's fifth, of the evening.
The opening goal arrived in the sixth minute.
Last weekend, Alcorn was in Jarocin, Poland with the Ireland Women's U18 Sevens team and scored three tries as they finished fifth at the Rugby Europe U19 Women's Sevens Championships.
Here, Alcorn slotted home from close range after Geraldine McLaughlin and Bridget Gallagher did the approach work.
McLaughlin fired over two points, one off each foot, as Termon led 1-2 to 0-3 after 15 minutes, before the Donegal star got her team's second goal.
Six minutes from half-time, McLaughlin took receipt of a ball, shrugged off the attentions of three Glenfin defenders and slammed past Sharon Connaghan, the Glenfin goalkeeper.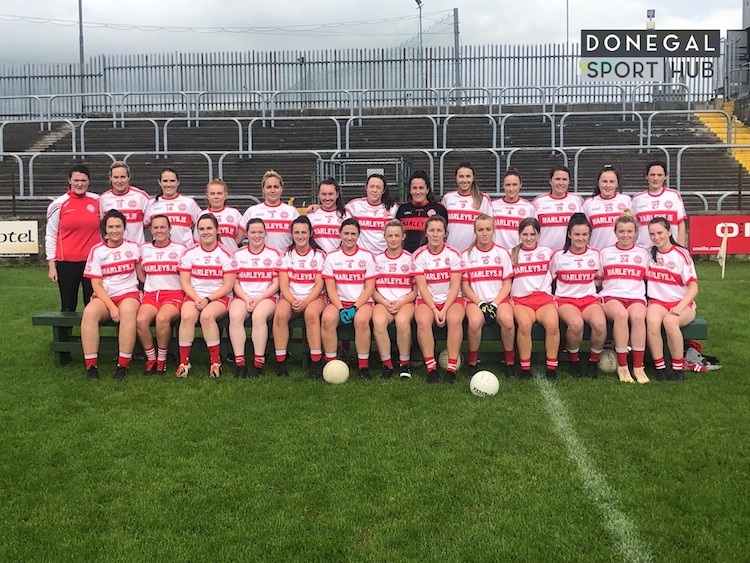 Glenfin were without Yvonne Bonner, who has extended her stay in Australia, where she is stationed to play in the Women's AFL with the Greater Western Sydney Swans – and the absence of the precocious forward was an obvious blow.
Katy Herron will also play Down Under in the 2020 season, with the Western Bulldogs, but it was Herron who put Glenfin two in front here after Karen Guthrie opened the scoring from a free.
Guthrie, Gemma Glackin and Herron, pulled Glenfin ever closer and at the short whistle Termon led 2-2 to 0-7.
It was in the melting pot right to the finish and when Guthrie steered to the net there were a few late nerves in the air – but Termon held onto their lot to reclaim the prize.
Termon: Maureen O'Donnell; Jamie-Leigh Murray, Evelyn McGinley, Eimear Alcorn; Meabh McDaid, Emer Gallagher, Niamh Friel; Nicole McLaughlin, Mya Alcorn (1-0); Lucy O'Flynn, Bridget Gallagher, Jodie McFadden (0-1); Aibhe McDaid, Shannon McLaughlin, Geraldine McLaughlin (4-5, 1-0pen, 1f). Subs: Maria Carr for O'Flynn (35), Jenny McGettigan for McDaid (60), Annie McLaughlin for Alcorn (60).
Glenfin: Sharon Connaghan; Mary Martin, Tara Martin, Annmarie Logue; Anna Marie McGlynn, Mary Ward, Sinead McGinty; Kathy Ward, Grainne Houston; Lauren Martin, Gemma Glackin (0-1), Katie Long (0-1); Karen Guthrie (1-7, 6f), Katy Herron (1-4, 1f), Colene McGrath (0-1).
Referee: Pat Barrett (Milford).
Tags: