Ballybofey mum Sonya Hamilton's hopes for specialist cancer treatment have become a reality thanks to the amazing generosity of her local community.
The 35-year-old mum of five is planning to travel to Germany later this month for three weeks of daily treatments and interventions.
Sonya, who is originally from St Johnston, was diagnosed with aggressive cancer in April 2019 following two years of illness.
But a major local fundraising campaign has given her hope and a fighting chance as she searched for alternative treatments.
Thousands of euro was raised from a wide variety of events held recently to support Sonya and her husband Michael in their hour of need.
"We want to thank every single person who has offered support, fundraised, sent best wishes," Sonya wrote to the 'Sonya's Struggle' Facebook group yesterday.
"Without ye I would not be in a position to look at alternatives. I would not have been able to sit and research and find the best places available to me. As a family we are so thankful & grateful to be given the chance to do this. From the bottom of my heart, thank you."
Sonya's friend Lisa Spelman told Donegal Daily that the response from the community has been phenomenal.
"The fundraising has given Sonya an option. Here at the moment, she has none at all.  
"The support she gets out in the shop, on the school run, is all pushing Sonya on as she knows she has the support and thanks to all the fundraising she can now go to the German clinic and give herself the best chance."
Another large-scale fundraiser will take place this Saturday 14th September in aid of 'Sonya's Struggle'.  Up to 20 volunteers have been training for a White Collar boxing tournament taking place in Jackson's Hotel at 7pm. Tickets are available from the door or from any participant and it promises to be an exciting night. All support is welcome.
Click here to visit the Sonya's Struggle GoFundMe page.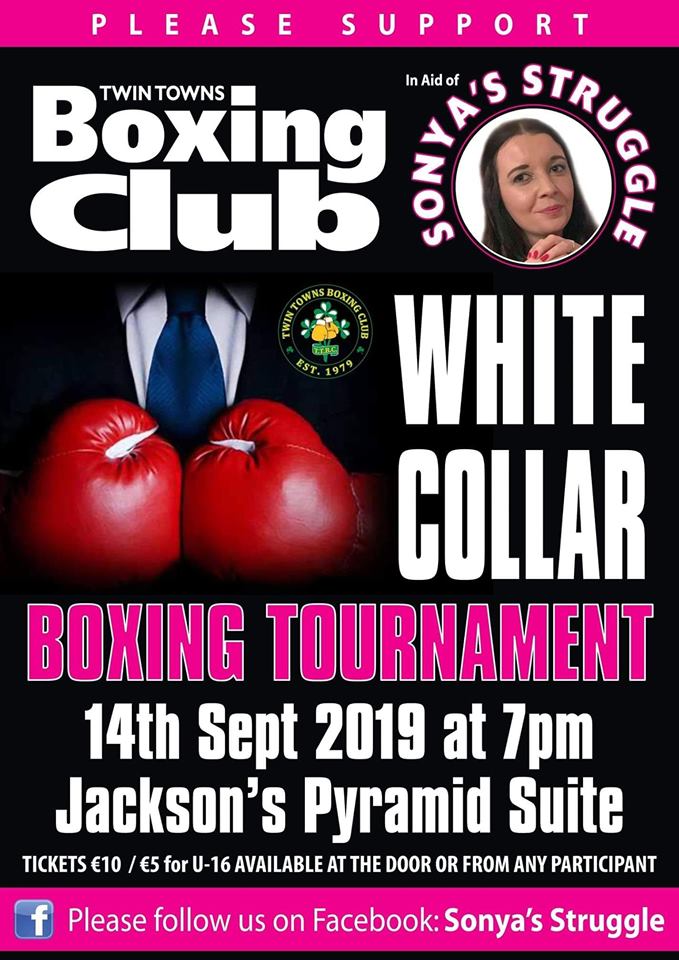 Tags: