The Hospital Roundabout in Letterkenny will be closed for nighttime roadworks from Monday 16th September to Wednesday 18th September.
The four junctions of the roundabout will be closed to traffic from 7pm to 7am to facilitate Irish Water works.
Motorists are being advised to allow extra time for their journeys as diversions are put in place.
This "junction" Closure will close the;
– De Valera Road approaching from Letterkenny Town Centre
– Kilmacrennan Road approaching from Mountain Top
– High Road approaching from Town Centre
– Circular Road approaching from Glencar
Alternative Routes:
– Traffic approaching from De Valera Road going towards Mountain Top will be diverted via Ramelton Road R940 onto Ballyraine and Business park Road N56.
– Traffic approaching from De Valera Road going towards Glencar will be diverted via N56 and onto Windyhall Road L1164.
– Traffic approaching from High Road going towards Glencar will be diverted via Newline Road L5002-2.
– Traffic approaching from Kilmacrennan Road approaching from Mountain Top be diverted via the Business park Road N56.
– Traffic approaching from Circular Road will be diverted via the Glencar Road and New line Road L5002-2. Or Windyhall Road L1164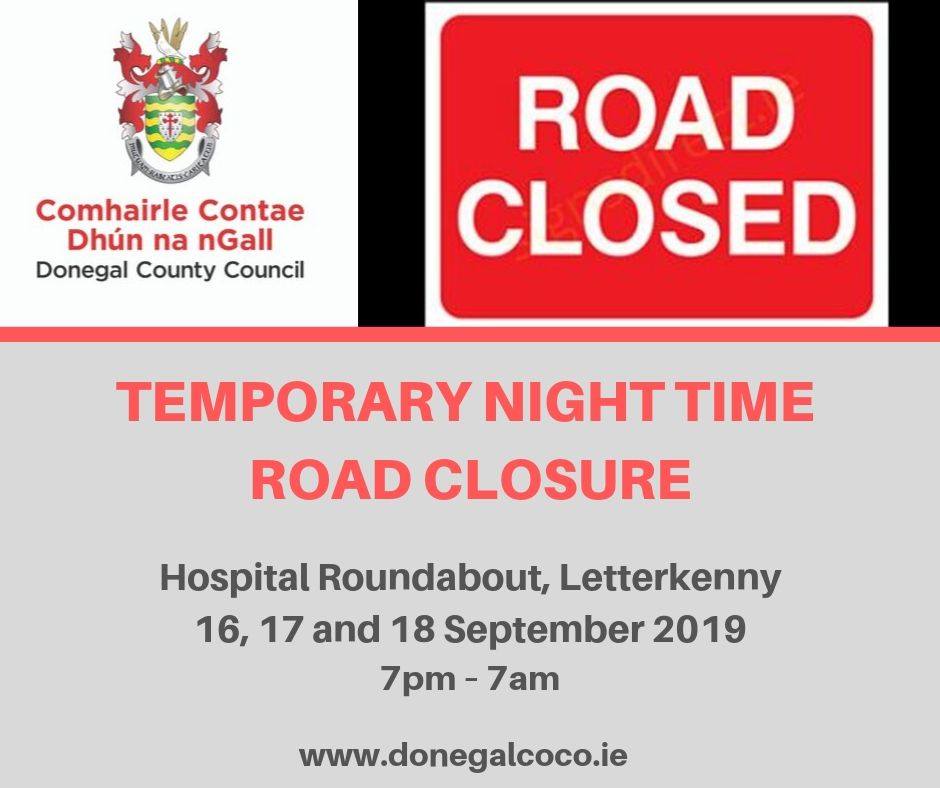 Tags: