A fundraiser will be held tomorrow (Sat) in Burrito Loco, Letterkenny with the hopes of setting up an over 30's LGBTQ+ peer support service in Donegal. 
There is currently no over 30's LGBTQ+ specific service in the county.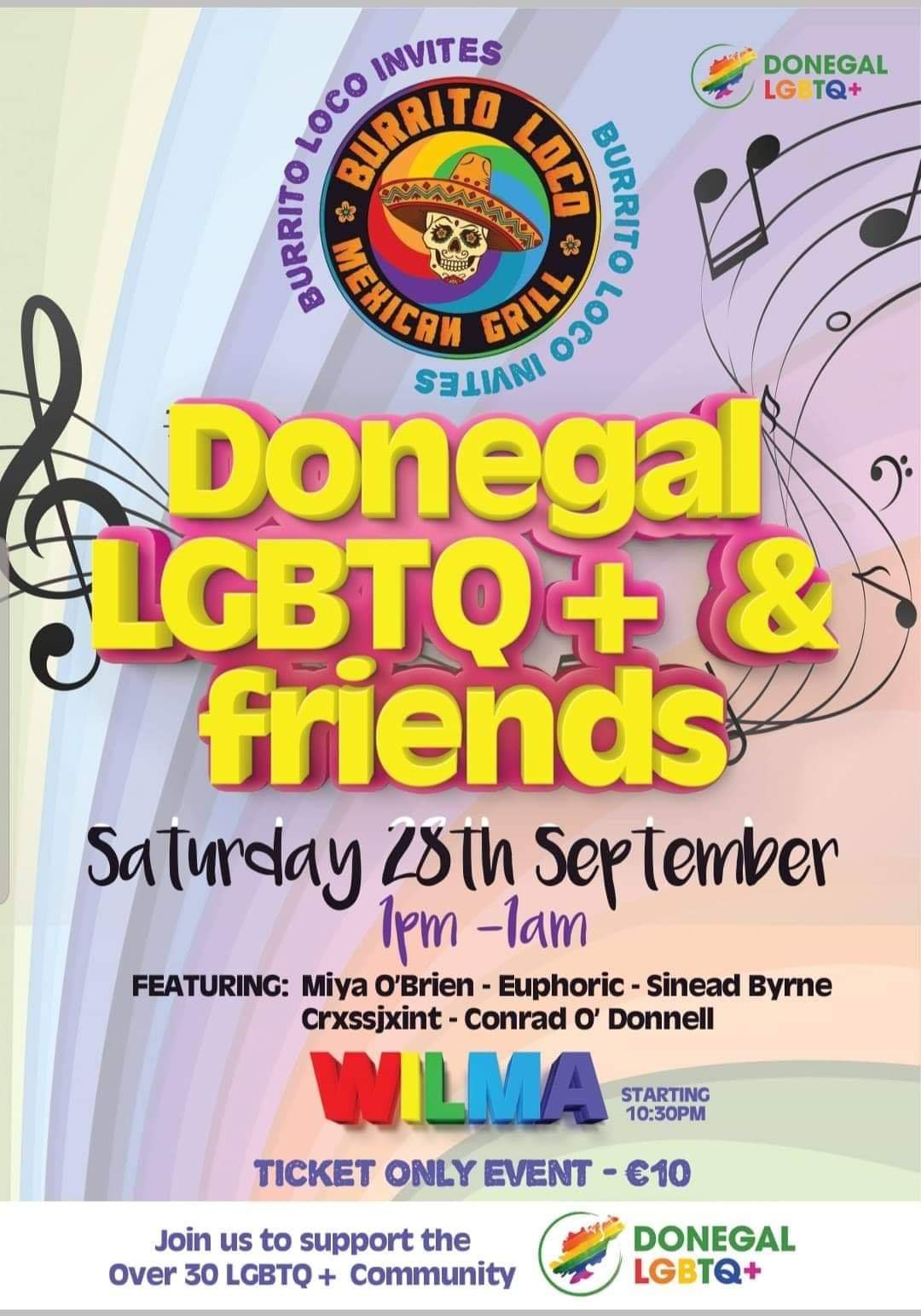 A spokesperson for the fundraiser said: "The good news, is that with your help through word of mouth and attending our events, you will help us raise the vital funds we will need to help us secure safe spaces for groups to meet and assist in the cost for transportation.
"We are made up of a group of volunteers and are passionate about creating a friendly social and peer support hub across the county.
"We will be running personal development workshops and a walking group. We hope to facilitate peer support groups in Inishowen, Letterkenny and South Donegal.
"Invisibility and social isolation are the key issues that need to be addressed. The older LGBTQ+ Community is one of the most marginalised in society and often forgotten about entirely.
"Our LGBTQ+  elders faced imprisonment, violence and mental illness stigmatisation in the past and certainly today, these still exist.
"We are calling on Over 30's LGBTQ+ community to call in on the day to find out more."
The event will host an information day, plus the following in Burrito Loco:
1pm-6.30pm
Live Music from Local Artists
Free LGBTQ+ Flag Workshop
Free Make-up Tutorials
Free Sexual Health packs
Interactive Rainbow Quiz
Followed by 
WILMA
at 10.30pm-1am- Tickets are €10 for this act and money will be donated towards our cause.
Both events are open to all.