It is a long way from Carndonagh, but even so, that hasn't stopped one Donegal rugby club from making the near 12,000-mile round trip halfway across the world for the highly anticipated Rugby World Cup. 
The Inishowen Rugby Club, Ireland's most northerly rugby enclave, reached Japan last week before the squads opening game against Scotland on Sunday last.
The oval ball has not traditionally reached those parts of Donegal. But it infiltrated Inishowen sometime in the 1970s and is still there.
Club President of Inishowen Rugby Club, Anne Scott, and a squad of club members join their fellow countrymen and women in the Asian country, painting parts of the country green in the process.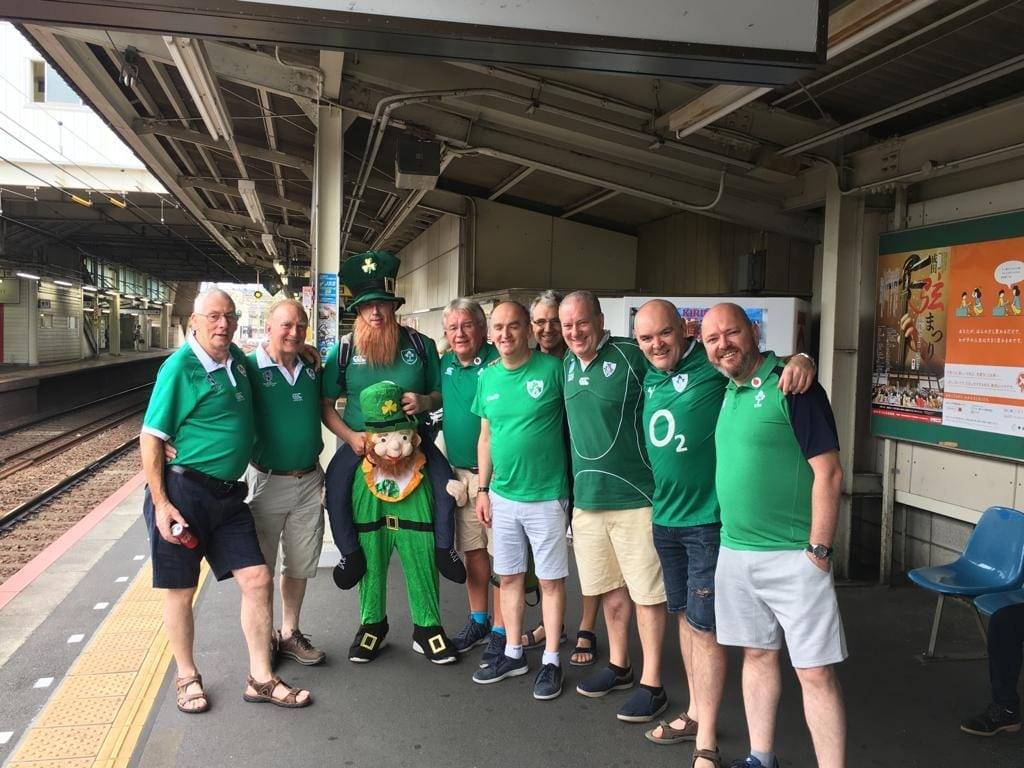 Speaking from Japan on Friday, Anne Scott, said the experience 'was something else'.
She said: "The atmosphere in the Yokohama Stadium (against Scotland) was fantastic and the organisation was second to none.
"Japan is a country of contrasts – the old is revered and the new is everywhere. The Japanese people are incredibly helpful and polite and there are many more signs in English than we imagined.
"The food is wonderful if you are willing to experiment and chopsticks can be mastered! It is something else.
"Roll on the next game against our hosts."
Ireland will take on host Japan on tomorrow morning (Sat) at Shizuoka Stadium Ecopa (08:15am local time).