AN ARRANMORE man crossed the Brandenburg Gate in Berlin on Sunday to complete a remarkable feat of having finished all six World Marathon Majors.
Denis O'Donnell completed the Berlin Marathon – adding the sixth Major having previously completed marathons in Tokyo, Boston, London, Chicago and New York.
"It felt amazing crossing the finish line," O'Donnell tells Donegal Daily/Donegal Sport Hub. 
"I felt very proud. I was a proud Donegal Islander.
"This was extra special as it was the marathon that completed all six Majors. I had it in mind since April 2015 to achieve this feat after I done my first marathon in London.
"It's been four and a half years in the making for this particular achievement."
In reality, though, Denis' journey has been longer.
Much longer.
He remembers a time when a shy boy in the schoolyard was 'laughed at for the way I ran'.
Berlin was his 12th marathon in total. Eight years ago, aged 33, Denis began a journey to fitness when he was diagnosed with sarcoidosis, a condition that affected his breathing.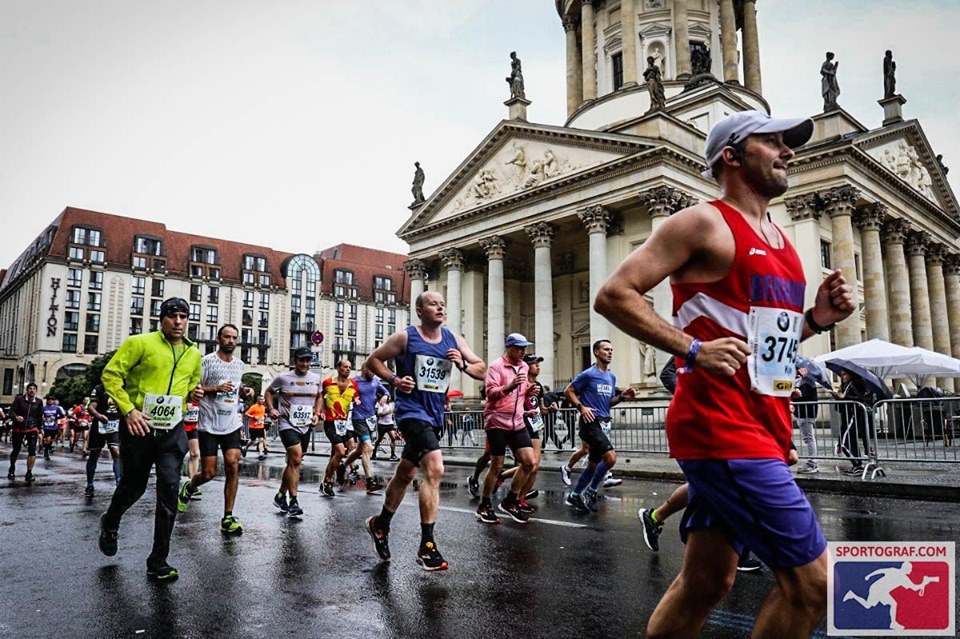 "Marathons were the last thing on my mind that time," he says. 
"I just went to the gym to try and get fit and to improve my health. 
" At first I started using the rowing machine and enjoyed it. I done that for a few months. Like a lot of people you fall off the horse. You stop going  a while. Life takes over. You get distracted."
Soon, though, the gym became a part of his daily routine.
The treadmill was tough and Denis was 'conscious'.
"I went when the gym would be quiet," he says. "That eventually went and I didn't care after a while. It didn't matter who was there then. Your confidence grows the more you do it. I started seeing results. I could go faster and longer distances as the weeks went on. 
"I had it as my goal to complete a 5k race the following year. I gradually built up to 5k and I did my first 5k in 29 minutes. It was a big thing for me at the time. I continued with this for three years and built up to taking part in the North West 10k, which I completed in under 50 minutes.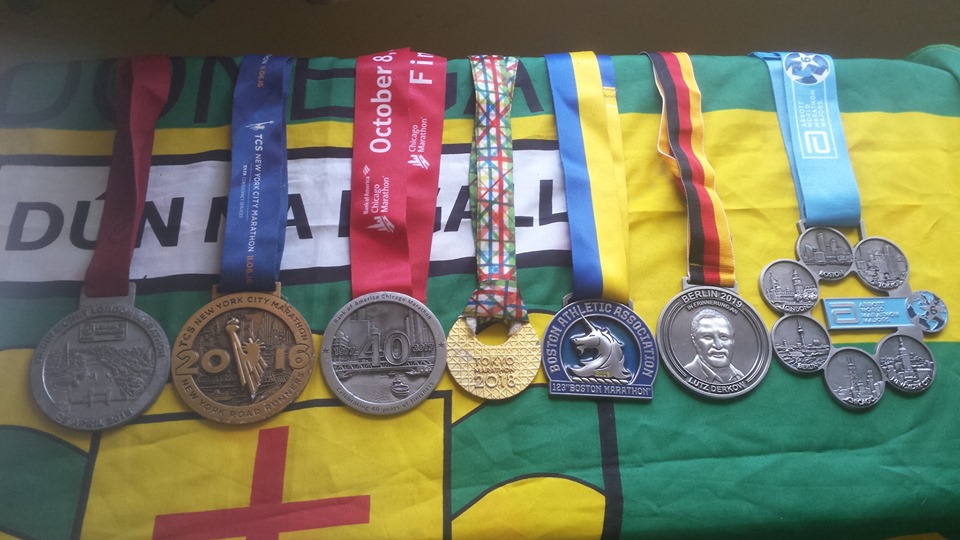 "I had really caught the running bug then. I started running on the roads on the island."
A self-confessed 'armchair sports fan', Denis would watch the London Marathon every year. 
He happened upon an advert for the 2015 London Marathon and decided to give it a go.
"To me running the London marathon or any World marathon is the closest an ordinary person can get to competing with elite athletes," he says. 
"I was on the committee for my old schools centenary events. At meetings it was clear we needed to fundraise to put the event on and publish a book about the event. It was obvious to me then what I would fundraise for. This was my first time fundraising. I raised 3600 euro for the school centenary event. "
Denis completed the famous race in four hours and 26 minutes.
A few months later, he completed the Donegal Marathon and that October he got around the Dublin Marathon. From nothing, he had suddenly completed three marathons inside six months. 
"Since then I targeted a World Major every year and whenever I could do a marathon around Ireland," says Denis, who is also the driving force behind the Arranmore Darkness Into Light, which raises funds for Pieta House.
His marathon efforts have raised vital funds for a variety of charitable causes, including the 2018 Tokyo Marathon for the Irish Heart Foundation in memory of his late mother, who passed away in 2017.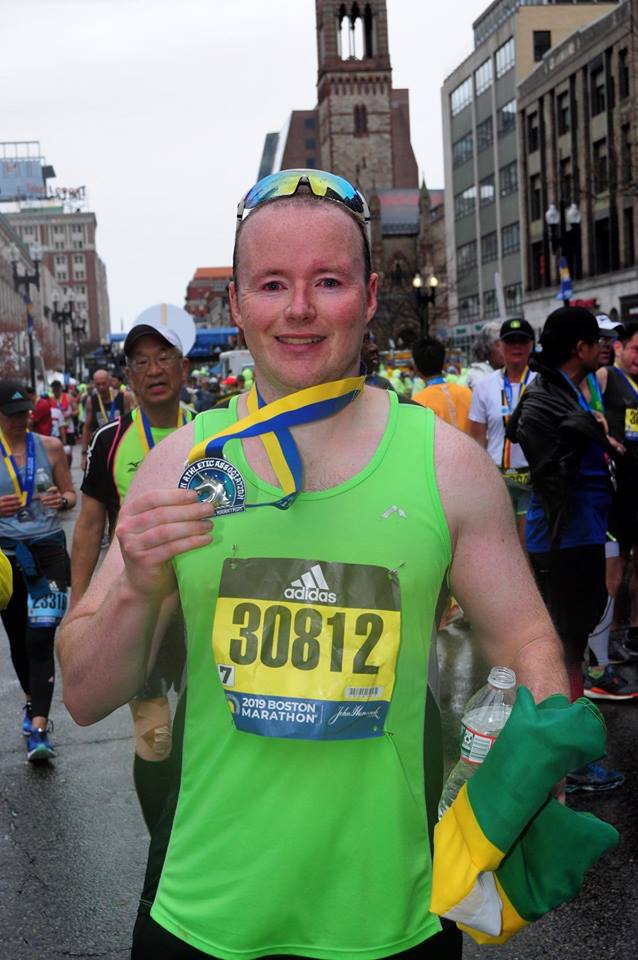 On Sunday, Denis was presented with a medal in hour of completing the Berlin Marathon, but there was an extra special presentation as he received the six star medal in recognition of finishing the six Majors.
He thinks of the landmarks: "To think I have ran down the Falls Road, Hyde Park, The Bronx, along Lake Michigan, Shibuya, Heartbreak Hill and to finish at the Brandenburg Gate…"
Tags: