No storm could stop the Specsavers superhero mascot today who braved the elements in Donegal Town to raise funds for Beaumont.
The SuperEaro was out and about at the Specsavers Donegal Town store as part of their October campaign to support for Beaumont Hospital.
And he didn't f'ear' the weather in his determination to go some good work for a great cause.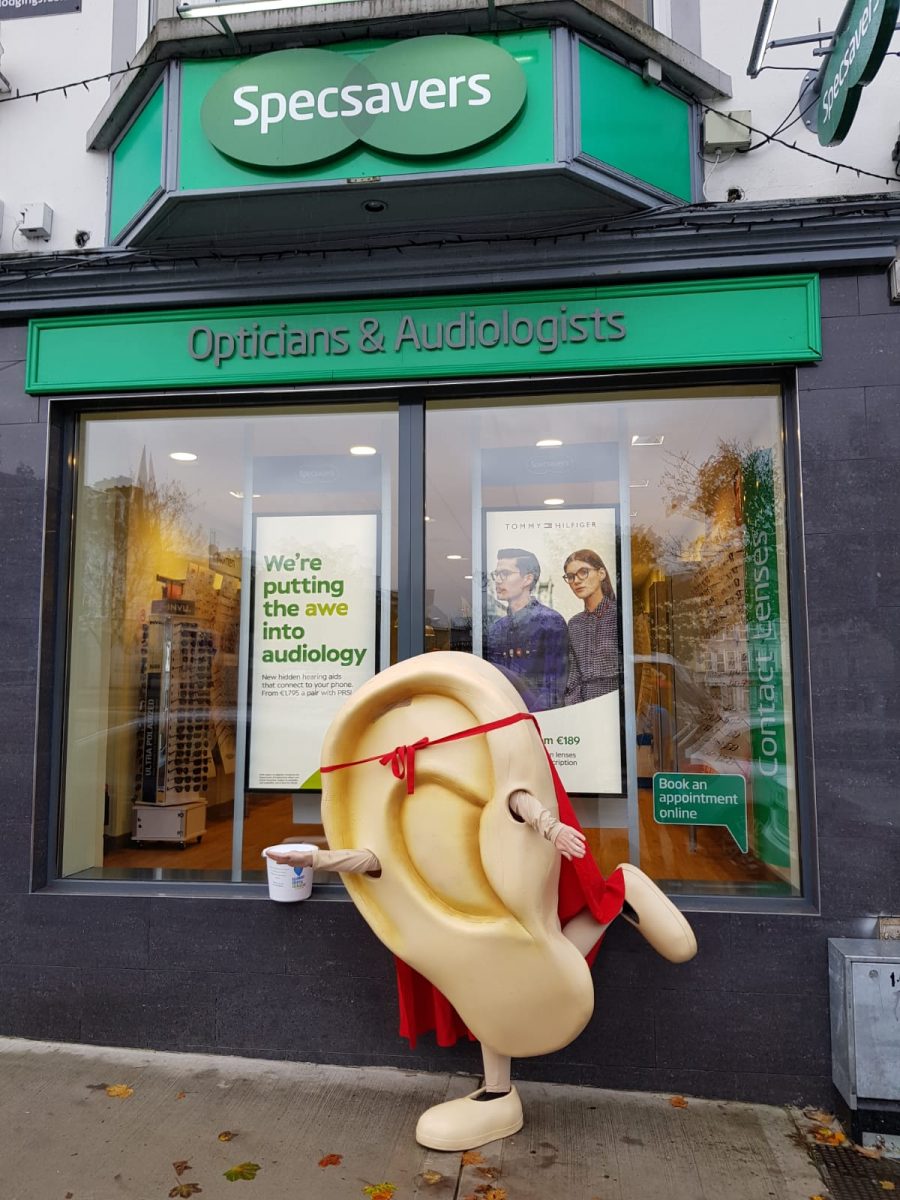 Specsavers Audiologists has pledged to raise €25,000 for the charity. There are around 1 in 6 people suffering from hearing loss, but unfortunately not all hearing loss can be treated by hearing aids. The National Hearing Implant and Viani Research Centre at Beaumont Hospital is the only facility in the Republic of Ireland that offers cochlear implantation to adults and children with profound hearing loss, who cannot be fitted with hearing aids
Peter Walshe, Consultant ENT Surgeon at Beaumont Hospital, says: 'With Specsavers Audiologists' fundraising and support we look forward to being in a position to improve care for our patients and help to restore hearing to many patients in years to come.
'Since the centre opened in 1995, over 1,350 people have received cochlear implants – 50% of them children. The clinical outcomes of the procedure are remarkable, giving children access to sound and enabling them to develop and understand speech. Since the introduction of newborn hearing screening in 2011 – which tests all babies born in Ireland – children born with hearing loss are diagnosed, referred and implanted at earlier ages which will lead to better outcomes.'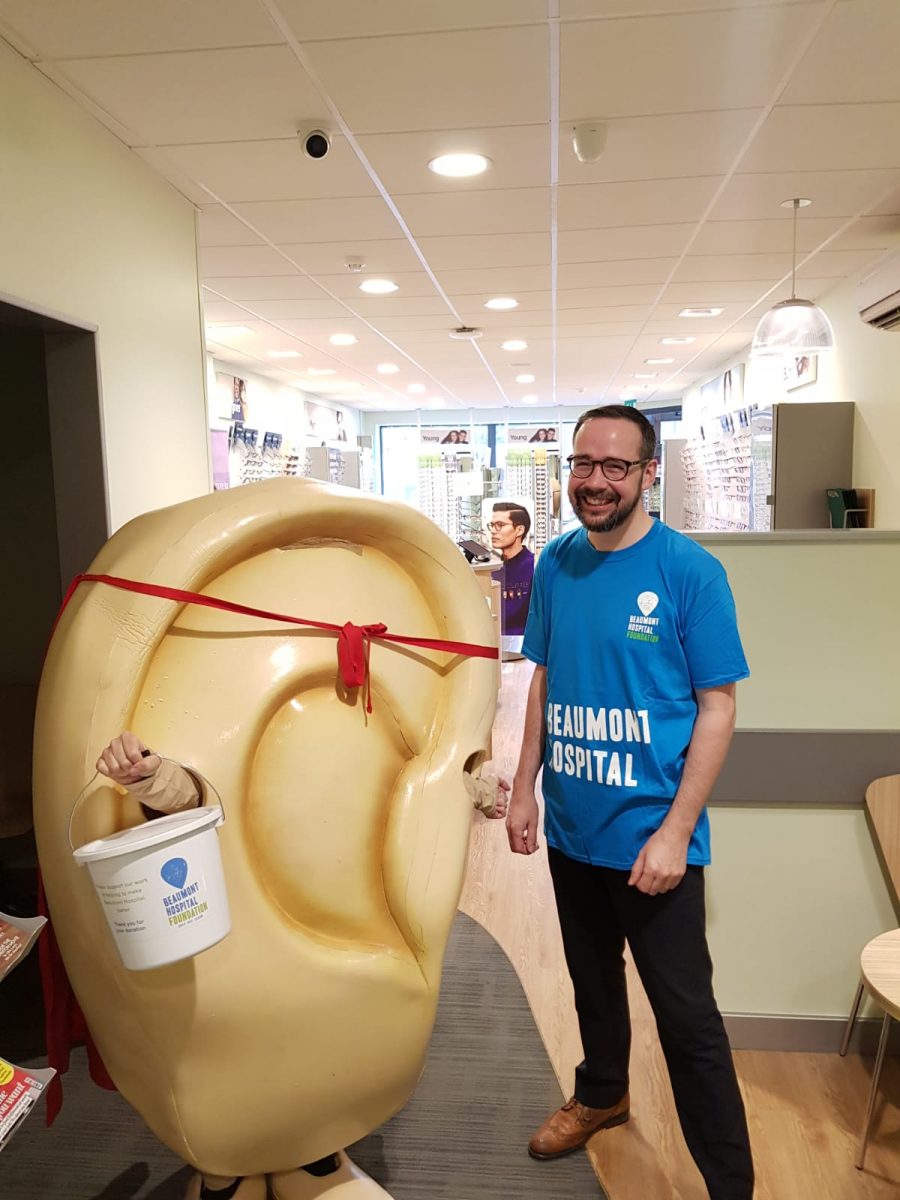 Staff at Specsavers Audiologists in Donegal Town and Letterkenny are delighted to be continuing the partnership with the National Hearing Implant and Viani Research Centre at Beaumont Hospital, as they look to encourage the Irish public to be aware of unusual hearing indicators.
Aiming to prevent deafness and hearing loss, Specsavers and Beaumont Hospital are encouraging those in need to seek treatment where possible and not to feel shame or embarrassment about needing hearing aids or support.