A Co Donegal man saved the life of a young boy in America – just weeks after doing his first life-saving course.
Brian Dolan was delighted after doing the course in his native village of Creeslough back in April.
But little did he think he would actually use those skills after finding a boy in a collapsed state along the Florida coastline.
Brian and his family were on the trip of a lifetime in August.
They were due to come home to Ireland when they were walking along the beach only to discover a 14-year-old boy lying face down on the shoreline.
Brian initially called for help and appealed for anybody around who could do CPR but he soon realised he was the only one with any training in the life-saving technique.
He explained: "There was a few young kids slashing about in the water and there was a woman taking photographs just off to our right.
"The next thing I knew there was squealing and roaring and she was shouting and here was a young lad face down in the water.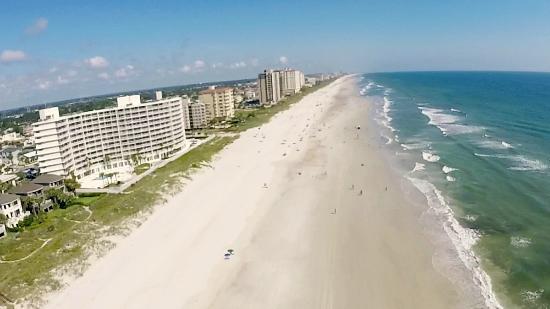 "The waves were bringing him in and the waves were bringing him back out again. Then when he came in a second time and back out again she went in after him. I thought it might have been a young man messing about at first.
"She dived into the water and had her right arm around his chest and her other hand was holding her phone out of water. Down I went anyway and grabbed the young fella off her and took him up to the edge of the beach, he was completely flaccid, just completely out of it.
"I shouted to see if there was anyone else who could do CPR before I would start doing it but there was no reply."
His wife Margaret Anne rang for medical help and sought to get a defibrillator while Brian began doing what he was taught to do during his recent first responder training with the Creeslough Community First Responders group.
He said it was a scary experience but that was grateful to have undertaken the CPR training so recently.
He said: "It was scary. The eyes were gone in the back of his head and he was out of it altogether. The first seven or eight compressions I did there was a spout of water coming out 12 to 18 inches high. It was a solid flow of water.
"I did 30 compression but there was no way to do mouth to mouth. I tried to do it through his nose but it was just like blowing into a bucket of water. There was just bubbles coming out.
"I did another 30 compression's and it still did the same again. Then there wasn't as much water coming out. I'm not sure if it was on the third or fourth set of compression's but he coughed.
"We turned him on his side and we got him sitting he was coughing and getting sick. At this stage we had him sitting up and the lifeguard came, three or four of them on quad bikes.
"They put oxygen on him and within a minute we heard the ambulance. They picked him up on the back of the quad and brought him to the ambulance and he was brought away".
Once Brian returned to his hotel room and later in the evening he made contact with the boy's family who said they were expecting him to kept in hospital overnight.
However, went to meet the family again before he left the hotel the following day he was told the boys condition had deteriorated and he was in intensive care.
He remained there for a few days due to complications with his breathing and heart beat.
Thankfully he did recover enough to be discharged later that week.
Brendan said he left the US with hauntingly vivid image of the young boys eyes when he first encountered him.
However, having remained in contact with his family after the incident they have since sent him a recent image of a happy, healthy-looking lad which he said brought him a sense of closure on the incident.
"That picture has done a lot for me," he told the group.
"I was told after the incident that if wasn't for the CPR he wouldn't have made it but you just go into autopilot.
"The training was invaluable as I didn't get time to think on what to do, so I'm very thankful for the training I got," Brian added.
Brian learned CPR through the Creeslough Community First Responders group who work alongside the National Ambulance Service by proving first response in the Creeslough community to persons who have heart attack, cardiac arrest, strokes or choking symptoms.
They run regular courses and can be contacted through their Facebook page "Creeslough Defib".