A new short film will be launched on Wednesday to tell the story of stroke survivors in Donegal.
The video, entitled 'I'm Still Here', will put bring local people to the fore and show how they are celebrating life after a stroke.
The premiere will take place at an information afternoon in the Silver Tassie Hotel from 2-4pm, organised by Different Strokes For Different Folks in partnership with DLDC.
The event will have information stands for people affected by stroke and will also celebrate Donegal Social Inclusion Week.
The No Barriers Foundation will be there to showcase the Ekso Bionics Exoskeleton – a robotic suit which is available to people in the north-west recovering from a stroke or those who have spinal injury.
All are welcome the video premiere, which is sure to be a special event.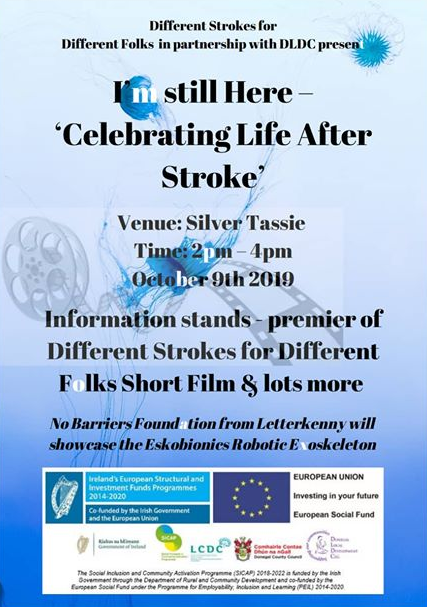 Tags: