Grandparents are often said to be the glue that keeps a family close together.
If we have been lucky enough to have them as part of our lives and upbringing then we are more the richer for it.
Home Instead Senior Care Donegal and ABC School Supplies have joined forces to create a new pilot competition, to celebrate the bond between grandchildren and their grandparents, no matter where they live in the world.
"Interview a Grandparent" (or elderly friend), competition is open to all primary school children in Donegal to encourage them to ditch the digital and create awareness of the strength, information, guidance and FUN older people can offer.
It will also help grandchildren realise that their grandparents were once young and see them as people who went to school, travelled, raised children and achieved their own goals.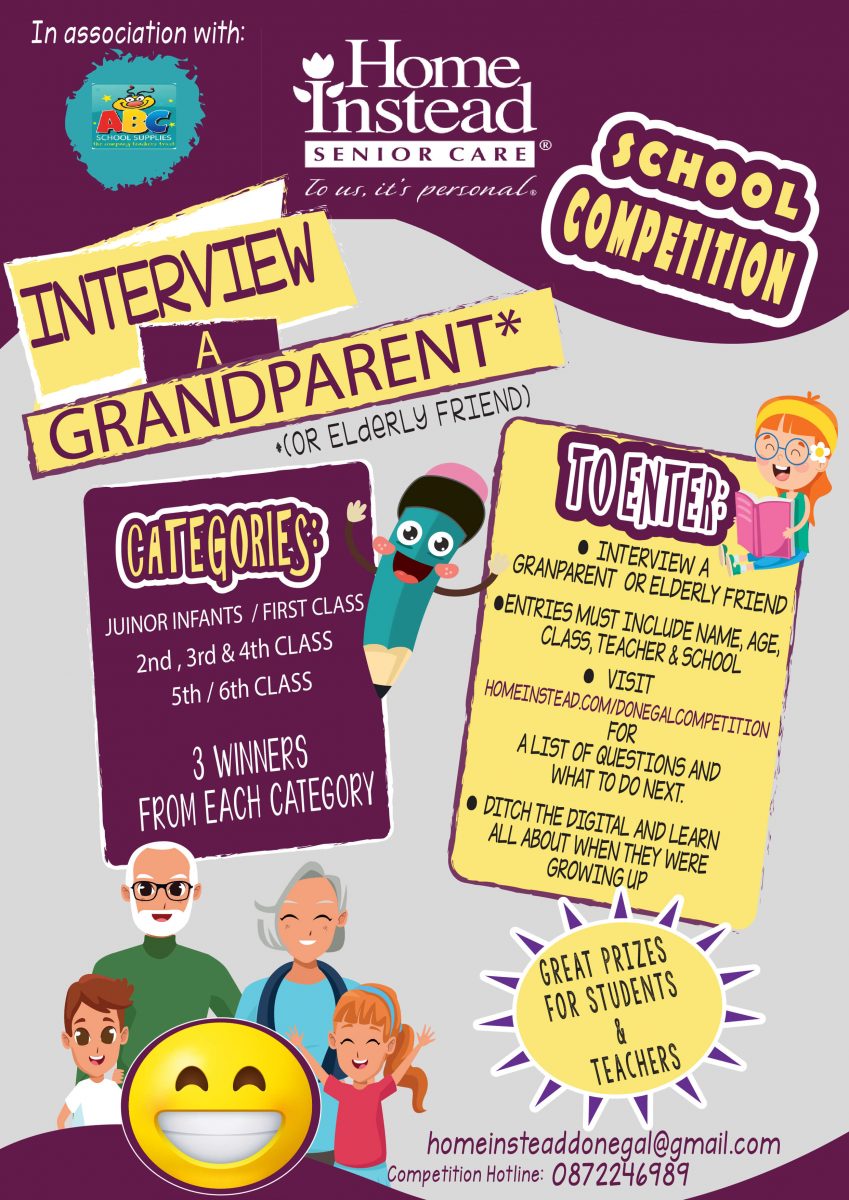 The act of sitting down to work on this project will help create close emotional ties and help them get to know grandparents better.
It's a chance for children to learn about the memories, the knowledge, the skills all learned from these amazing people who lived a life through a rich tapestry of experiences, struggles, stories and connections throughout the generations.
There are some great prizes for the winning entries with some cool teacher prizes also. Competition organisers are calling on everyone to spread the word about the project with a teacher or family in Donegal who would love to take part.
For further information visit: www.homeinstead.ie/donegalcompetition
Call the Interview A Grandparent, Home Instead Competition hotline on 087 2246989
Home Instead Senior Care is the leading provider to quality home help services in Donegal and award winning throughout the world. Care is delivered by trusted professional Home Instead CAREGivers providing exactly what you need for your loved one, in their own homes.
Check out Home Instead Senior Care Donegal Facebook page for dates on FREE Dementia talks in local libraries this November and if you are interested in a role as a CAREGiver / Home Help there are a number of recruitment dates coming up soon.
For further details call 074 911 3050
Tags: