Letterkenny Rovers ultimately proved too strong for a gallant Lagan Harps side , which battled to the end, to add the John Gorey Curran Cup to their league title in this well contested final at the Curragh Ath. FC grounds in Killygordan in ideal playing conditions.
Letterkenny Rovers 5 Lagan Harps 1
                                                              The 5-1 scoreline was perhaps a little harsh on Lagan Harps efforts in this game but once Rovers had made it 3-1 just after half-time they never looked in any danger of losing and two late goals by the lively James Kernan put the icing on the cake
Lagan could have taken an early lead , Matthew McDaid forced a mistake from Kyron Coyle and Thomas Keys did very well to cut out the winger's dangerous cross , both Coyle and Keys were excellent in the centre of the Rovers defence.     Play swung from end to end in the early stages , Nathan Plumb and Conor Friel  went close for Rovers and Lagan's James Wilson tested Aaron Hepburn with a 30 yarder in between those attempts .                                                                                   Rovers grabbed the lead in the 20th minute , Gavin's McGee's super delivery from a corner on the right was powerfully headed home by Kyron Coyle from six yards. Nine minutes later it was 2-0 , Jack Dwyer showed outstanding pace on the right wing and his excellent low cross was just missed by Plumb but Conor Friel kept his composure and drilled it past keeper David Arthur from 14 yards out.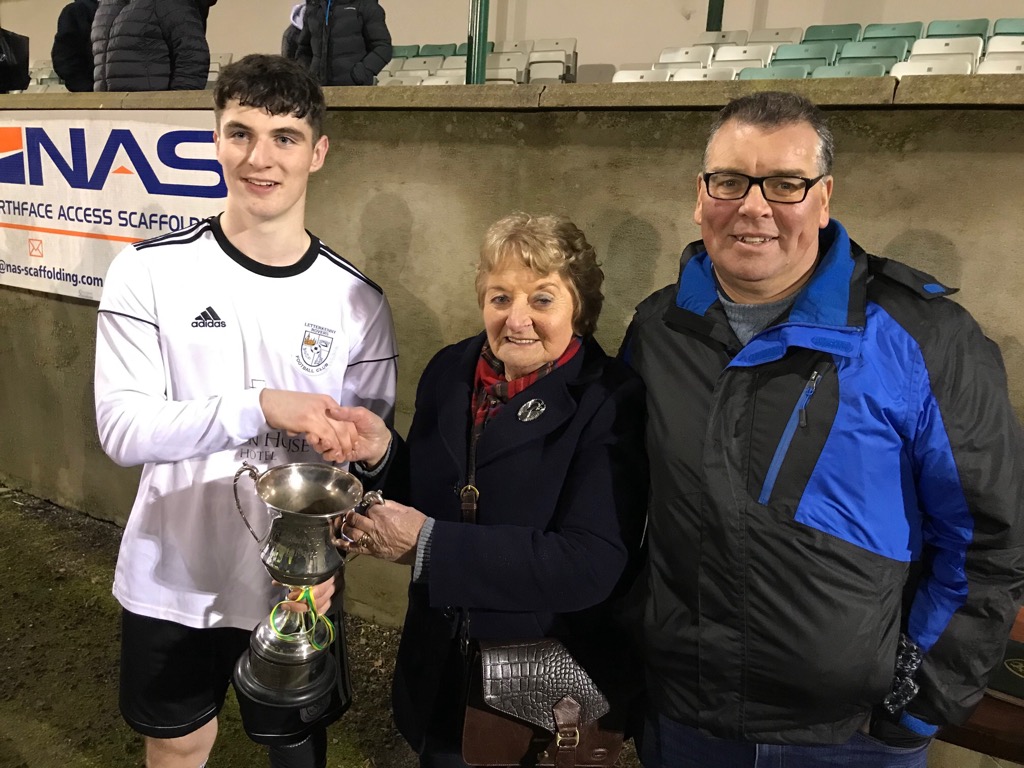 Lagan responded well and pulled a goal back in the 37th minute , Hepburn was unable to hold Ciaran Quinn's well struck free-kick and was forced to foul James Wilson in the follow-up , Quinn confidently drove the resulting penalty past the Rovers keeper.
Just before the break Wilson had a chance after good work and a fine cross by Eoin O Conner but the striker headed over from 12 yards.    
Two minutes into the second-half Rovers struck a telling blow , Gavin McGee's corner was cleared but Nathan Plumb was lurking about 25 yards out and his cracking drive took the slightest of deflections and flew past keeper Arthur into the net , 3-1.
Rovers were in control and although the continued to compete well Lagan were unable to make in-roads against a solid Rovers defence.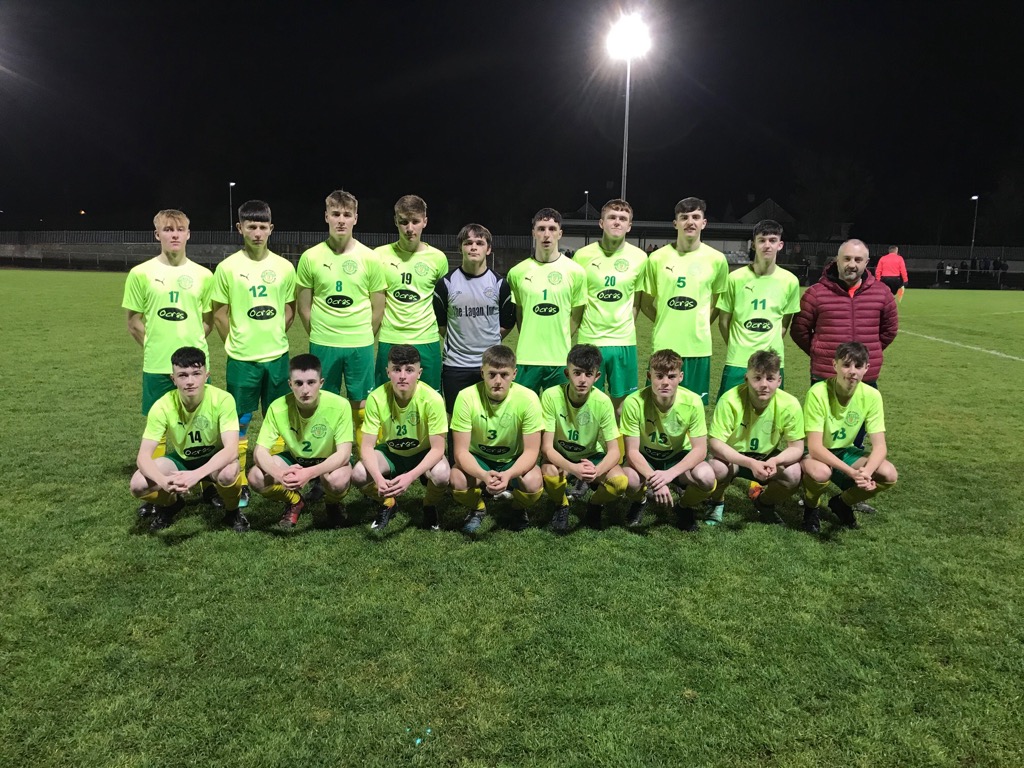 Both teams emptied their bench after this , both making five substitutions each and it was Cory Brolly who had just come on who set up a simple tap-in for the hardworking James Kernan in the 76th minute and Kernan got his second and Rovers fifth goal in injury-time , another sub Shane Monaghan providing the assist this time to wrap up this impressive cup final performance and victory.        
Letterkenny Rovers: Aaron Hepburn, Keelan Dunleavy, Caolan McConnell , Kyron Coyle, Thomas Keys, Jonathan Coady, Jack Dwyer, Gavin McGee , James Kernan, Nathan Plumb, Conor Friel. Subs used ( all second-half ) ; Shane Monaghan, Leon Doherty, Adam Yissau, Cory Brolly, Keelan Collier.
Lagan Harps: David Arthur, Seamus Cullen, Ciaran Quinn, Oisín Bonner, Eoin O'Conner, Jack Canning, Caoimhan Wheeler, Joshua Hay, James Wilson, Keelan McGonagle, Matthew McDaid. Subs used (all second-half), Noel Donnelly , Darragh Rodgers, Mark Bonner, Liam Lynch and Dean Murray .
Referee: Marty McGarrigle.