Would you like to learn to line dance, jive and waltz? And learn some language too? Now is your chance to join the new Gaelstep classes in Letterkenny.
Gaelstep is a fun way to learn many new talents – and the classes are beginning at St Eunan's GAA Clubhouse this Thursday.
It's a dance class, taught through the medium of Irish. It will be a mix of jiving, line dancing and waltzing and it should be a fun way to experience the Irish language in an informal setting.
James Sweeney, who has been teaching dance classes for a long number of years, will facilitate the classes.
The classes start on Thursday, 14 November 2019 and will run for 5 weeks in the run up to Christmas.
All levels of dancing and Irish speaking abilities welcome!
See the details in the poster below: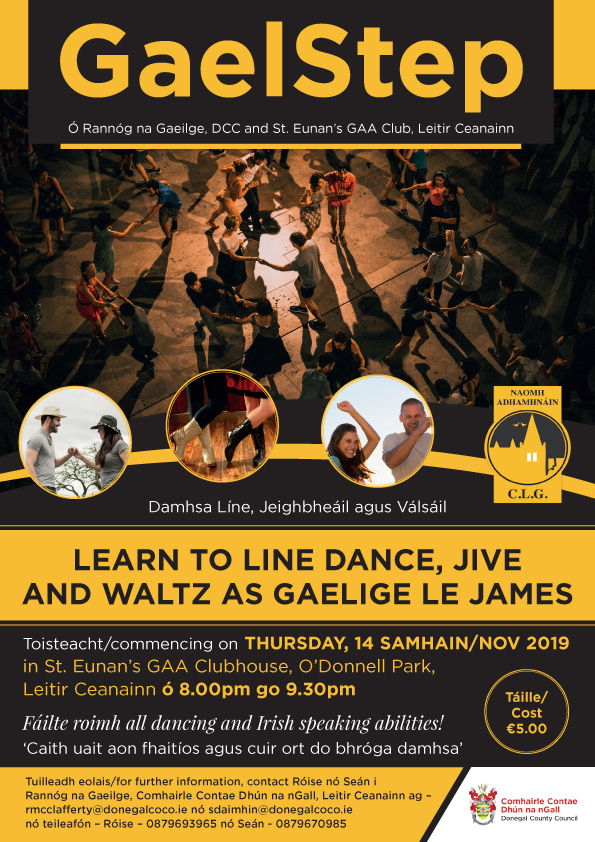 Tags: