DEELE COLLEGE was packed tonight as Raphoe ABC hosted an English select in a major boxing tournament.
By Chris McNulty, ringside at Deele College. Pictures by Joe Boland, North West News Pix
The air outside was thin, but the flames burned bright inside the sports hall as 14 contests had the capacity audience on the edge of their seats. 
The temperature was plummeting, but the mercury between the ropes rose as the night gathered pace.
Paddy Brennan, an Englishman with strong connections to Lifford, brought an English team, comprising boxers from Worchester City ABC, Baker Street ABC, Western Counties and Finchley ABC for their latest mission in Raphoe. 
Meetings have become a regular part of the calendar now and Brennan honoured Peter O'Donnell, the Raphoe ABC President, who celebrated his 70th birthday earlier in the week, while he also made a presentation to Donegal County Council.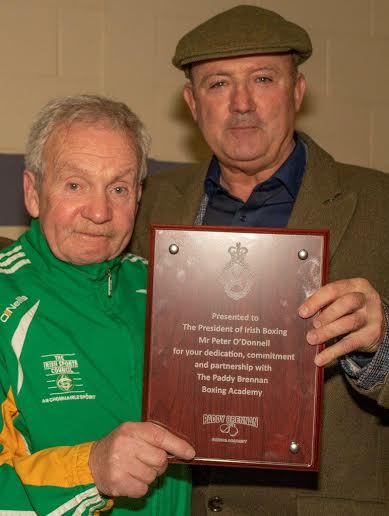 Strabane light-welterweight Daire Feeney gave Raphoe ABC an excellent win over their English counterparts. The Strabane man was already firmly on his way to victory over Demetrius Aceto when he gave the Worchester man a count late in the third stanza for good measure. 
Raphoe's Ulster 9 County Champion Liam McMonagle defeated Clonmany's Adam McDaid on a 4-1 split decision. The Lifford native could perhaps could himself a tad unfortunate that he didn't take a unanimous decision.
McMonagle was caught by an early left from McDaid, but in a rugged scrap the local fighter held sway with some stinging blows.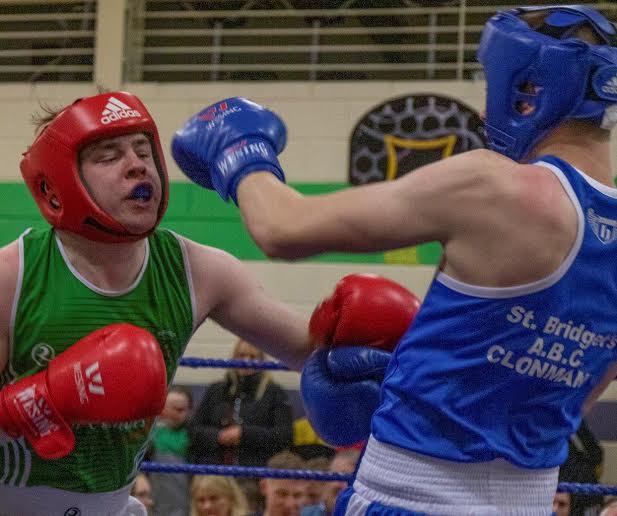 Raphoe ABC debutant Francie McGinley was given a unanimous verdict from his cagey contest against Ankush Goswami. It was a contest that never really sparked to life, but McGinley did enough in the pocket to get the nod against the Londoner.
There was no joy for Daniel Duggan as the Raphoe ABC man lost to England's Jesse Brandon in the penultimate bout of the night.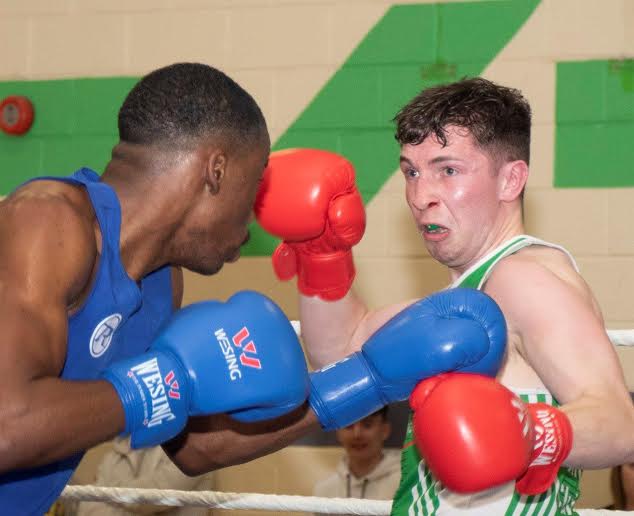 The night ended with Illies heavyweight Michael McConigley edging a 3-2 split decision against Jack Bannister from Baker Street ABC in England.
McConigley ended well in the first and had a good second round, particularly in the midway stages.
By the third, McConigley had begun to take the lead and the bout ended with a fierce right by the Illies man as Bannister rocked.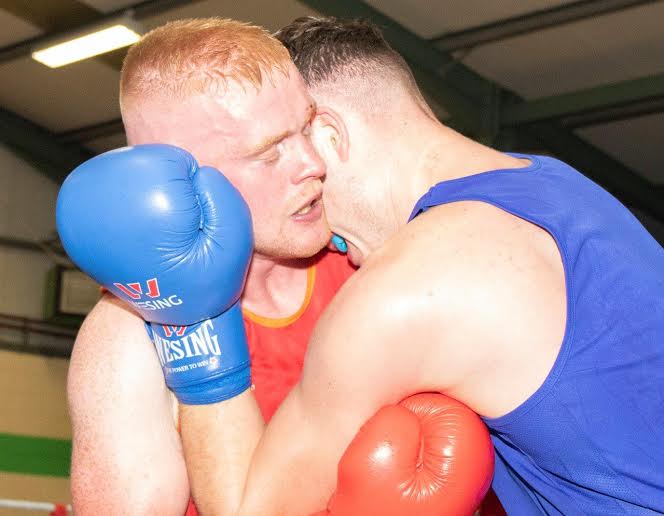 Raphoe's double European bronze medalist Leah Gallen was among the capacity crowd that also included Donegal's newest professional puncher, Brett McGinty – who recently moved to Manchester, where he is training under Ricky Hatton – as well as Muriel, Jayde and Hollie Quigley, mother and sisters of Golden Boy Promotions contender Jason Quigley. 
The just-crowned Irish Senior champion Rosie Doherty from Carndonagh, former Ulster champion and long-time Raphoe boxing supporter Councillor Frank McBrearty junior and 1970 Commonwealth Games bronze medalist Paddy Doherty were among the other notable names at ringside.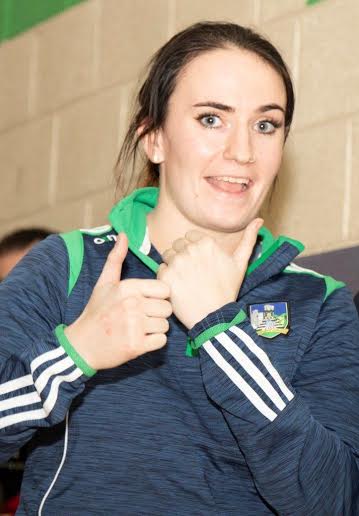 Another Commonwealth Games medal winner, 1986 bantamweight gold medalist Sean Murphy – a former trainer of British boxing star Anthony Joshua – was also at ringside in his capacity as coach of London's Finchley ABC.
Murphy had a mixed night. While Thomas Hunter defeated Illies Golden Gloves' Charlie Duffy, Goswami was beaten by McGinley.
Cahir Donaghey of Clonmany overcame Raphoe's Kyle McHugh in a cracking Boy 3 contest, while Ryan Jones began the night on a winning note for the English team, the Tenbury schoolboy claiming a unanimous decision win over Clonmany's Kyle McGonigle in the opening bout and was awarded the visiting boxer of the night gong.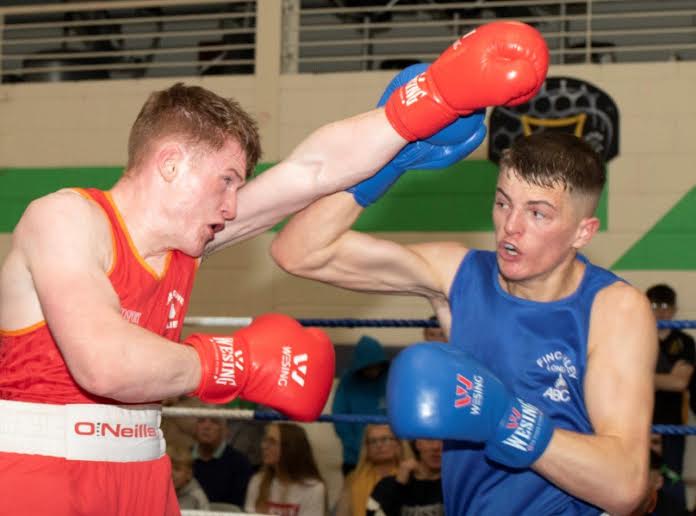 Ryley Doherty impressed as he crunched his way to a 4-1 split decision win over Peadar Coyle from Dunfanaghy in a Boy 3 bout matched at 46kgs. Doherty began how he meant to go on in a fire-cracking fight. 
Doherty caught the eye with a quick-fire series of combinations in the opening round and, although Coyle did grow his way into the bout, Doherty – energised by the big crowd – maintained the levels to the final bell. Doherty was later named as the best home boxer of the night. 
Raphoe's Aaron McDaid scored an emphatic win over Seamus Maughan from Cookstown at 50kgs. 
McDaid imposed his worth on the bout from the off and his was an excellent display of ring craft. 
England's sharp Amali Davis took a 4-1 split decision against Letterkenny's Cillin Boyce in a senior 60kgs fight.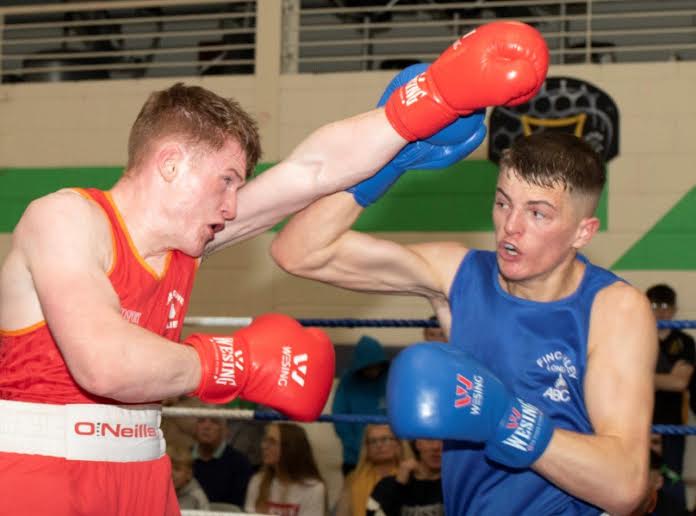 Anton Esson wasted no time in ending the night of stand-in opponent Bernard McGovern. The slick and skilful Esson had McGovern on the canvas twice inside of 30 seconds. The fight was stopped and Esson slipped out of the ring as neatly as he'd eased through the rapid fight. 
Patrick Morgan overcame Finbar Donaghy from Carrickmore via a unanimous decision and Cookstown's Charles McDonagh was twice given a count by lively Englishman James Scarrot before referee Thomas McCarron called a halt in the third. 
RESULTS
Boy 4 44kgs Kyle McGonigle (St Bridget's) lost to Ryan Jones (England) 0-5
Boy 3 46kgs Ryley Doherty (Raphoe) beat Peadar Coyle (Dunfanaghy) 4-1
Boy 3 33kgs Kyle McHugh (Raphoe) lost to Cahir Donaghey (St Bridget's) 2-3
Boy 4 50kgs Aaron McDaid (Raphoe) beat Seamus Maughan (Cookstown) 5-0
Youth 1 65kgs Daire Feeney (Raphoe) beat Demetrius Aceto (England) 5-0
Senior 69kgs Finbar Donaghy (Carrickmore) lost to Patrick Morgan (England) 0-5
Youth 1 63kgs Charles McDonagh (Cookstown) lost to James Scrarrot (England) RSC 3
Youth 60kgs Liam McMonagle (Raphoe) beat Adam McDaid (St Bridget's) 4-1
Senior 64kgs Bernard McGovern (Erne) lost to Anton Esson (England) RSC 1
Senior 60kgs Cillin Boyce (Letterkenny) lost Amali Davis (England) 1-4
Senior 69kgs Charlie Duffy (Illies) lost to Thomas Hunter (England) 0-5
Senior 69kgs Francie McGinley (Raphoe) beat Ankush Goswami (England) 5-0
Senior 71kgs Daniel Duggan (Raphoe) lost to Jesse Brandon (England) 0-5
Senior 88kgs Michael McConigley (Illies) beat Jack Banninster (England) 3-2
Tags: