A Donegal bar has really rolled out the barrel after deciding to refurbish their toilets.
Blake's Bar in Letterkenny decided their gent's washrooms could do with a makeover after many years of use.
But they didn't settle for an old wash-hand basin and urinal.
Owner Kevin Blake decided to recruit his wife Ann who just happens to run La Maison interior design to get her thinking cap on.
And the result is a new toilet that is worth visiting time and time again.
Ann's bright idea was to use old beer kegs for both the sinks and also the cistern of the toilets.
If that wasn't enough, the pub is also using old beer taps as hot and cold taps to ensure punters wash their hands before going back to their drinks.
Finished off with some amazing music memorabilia, one regular has dubbed the toilet makeover as Donegal's newest tourist attraction.
Kevin says he is delighted with the unusual makeover which was undertaken by Paul Doherty Construction.
"The reaction has been great. We wanted something different and Ann came up with this idea.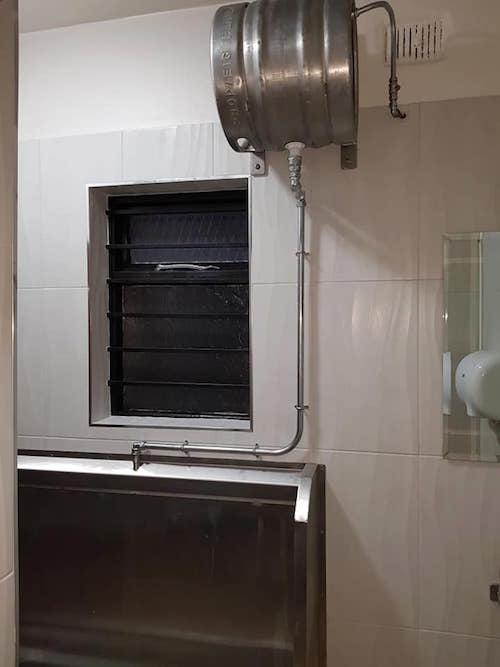 "It's already become a talking point and we never thought it would look as good. Everyone knows we enjoy the banter in Blakes so this is just another something to chat about," he said.
The pub was 1842 and is a regular watering hole for locals including those who love their sport.
More recently the pub has introduced unplugged acoustic music nights on Thursdays and Sundays which are going down really well with punters.
You could say that the pub continues to be flush all these years later.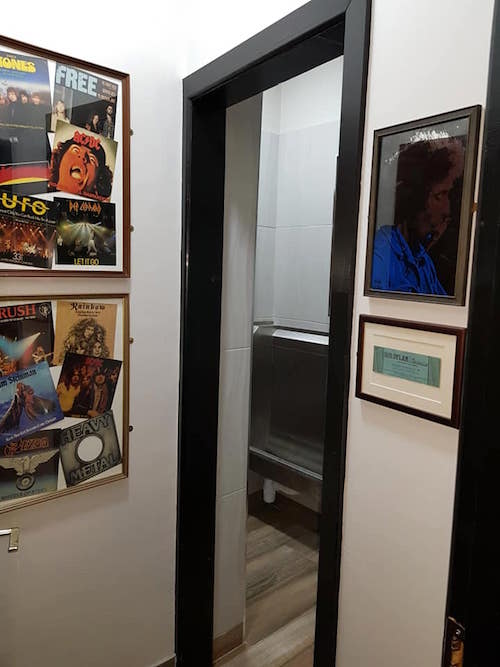 Tags: