Deputy Pearse Doherty has welcomed an announcement by Minister Kevin 'Boxer' Moran this morning that funding has now been approved to construct long-awaited flood relief schemes for several towns across the county.
The decision comes after years of campaigning from local community groups and businesses across Donegal calling on the Government to expedite planned flood mitigation projects for Buncrana, Donegal Town, the Twin Towns as well as at Ramelton.
It means that the projects, which were not included as part of the initial six schemes across Donegal which were chosen for early implementation last year under the OPW's CFRAM Programme, can now proceed to detailed design stage.
Deputy Doherty welcomed the announcement which was made this morning during the Minister's visit to County House in Lifford.
He said "I am absolutely thrilled and delighted by the confirmation from the Minister of State this morning that these projects for Ballybofey, Stranorlar, Buncrana, Donegal Town and Ramelton have now been given the green light and that funding will now be made available to enable them to proceed.
"As many people will recall, there was both happiness and some disappointment following the bitter-sweet announcement made in May 2018 that only six of the fifteen projects identified in the county had been selected to progress in the first phase of the CFRAM programme.
"The decision not to include long-awaited schemes ear-marked for several communities in Donegal was roundly criticised at the time by residents, businesses and community groups based in those areas as their communities have for years been crying out for adequate flood protections following a number of very serious and destructive flooding episodes.
"In fact, many will recall the devastation of recent flooding events in the towns which resulted in significant damage being caused to local homes, businesses and community groups who were left to foot the clean-up bill after having their lives turned upside down."
He added that this is why following this initial decision last year to exclude the schemes, he made a pledge to work closely with these communities and to support their calls for flood relief and mitigation measures to be introduced as a matter of urgency.
He added "Since then, my colleagues Cllr Gary Gary Doherty, Cllr Noel Jordan and I have made regular representations to the Minister of State to emphasis the importance of having these works delivered, and we are delighted that it appears that these schemes have now gotten the go-ahead.
"In relation to Ballybofey and Stranorlar, and based on information I received from the Minister previously, the proposed flood relief scheme has an estimated indicative cost of €1.92m and proposes the construction of hard defences as well as the improvement of channel conveyance.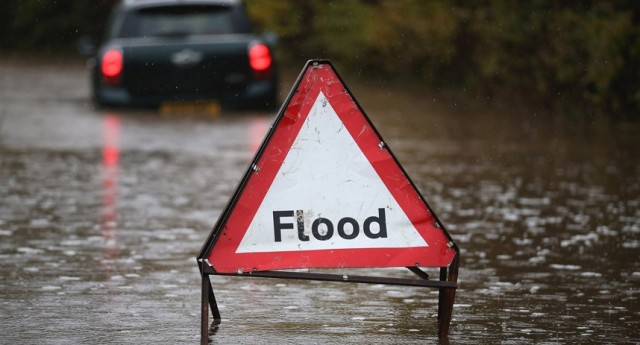 "In the meantime, separate funding of €157,500 approved last year for minor mitigation works to remove vegetation and gravels along the river Finn as well as to install pumping areas along it embankments will continue to proceed as planned.
"In relation to Ramelton, while I've yet to be given full details of what measures will be included as part of the scheme, it's my understanding that the OPW Flood Risk Management Plan published in 2017 previously proposed a number of hard defence measures for the village including flood revetment walls along the embankment, demountable barriers at the quay as well as a stopgate to control water flow. These works are expected to cost in the region of €6.79 million.
"In Buncrana, funding of €3.2 million has now been allocated, while residents and businesses in Donegal Town will also benefit from mitigation works there which have received funding from the OPW of €400,000.
"While I await full details in relation to all these schemes announced today, I must take this opportunity to congratulate and commend the communities for the dedication, hard work and resolve they have shown in recent years in their fight to have these schemes progressed."
"I now look forward to continuing to work closely alongside them and to continue to liaise with Minister 'Boxer' Moran over the coming months in an effort to ensure their delivery."
Tags: