JASON Quigley returned to winning ways with a lethal third round stoppage in California.
By Chris McNulty, Ringside at The Hangar. Pictures by Valentin Romero
Quigley stopped Mexican Abraham Cordero with a barrage of punches on the ropes at the red corner.
Referee Thomas Taylor stepped in and the bout – which had been scheduled for eight rounds – was gone.
Quigley was off to salute his faithful in the Hangar as he returned to winning ways, improving his pro record to 17-1, 13KOs.
The Ballybofey man, in his first fight with new trainer Andy Lee, had clipped Cordero in the second round and briefly smelled blood.
Cordero recovered, but once Quigley got another sniff in the third, the end was nigh.
Quigley was perhaps a little over-anxious as he went for the kill, but five months of anger were pent up in his paws as he got back to work. 
He was keen to make amends again.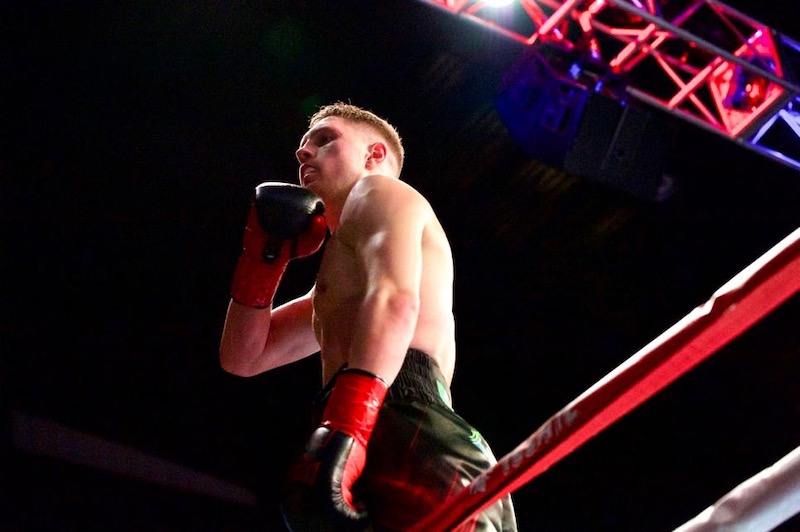 Quigley walked to the ring to the tune of 'Natural' by Imagine Dragons.
The lyrics themselves offered an insight into Quigley's renewed focus and perhaps the reality of what it all means: "You gotta be so cold to make it in this world. Yeah, you're a natural. Living your life cutthroat. You gotta be so cold."
It was a point that Lee had touched upon when he said last week: "He's in this nowhere-zone where he has to start making some noise about himself and get people excited about him – put his name up there with the contenders of the division."
Cordero was ending a seven-month break following a decision defeat to Alexis Salazar in Las Vegas in early May.
The 24-year-old had come back after a year-and-a-half out of the ring to face Salazar on the undercard of Steven Butler's win over Vitalli Kopylenko for the WBC international middleweight title.
Important for Quigley was exiting the stage unblemished and without cuts, meaning he can get back to action in early 2020.
Quigley had a 16-fight unbeaten streak ended by Tureano Johnson, who defeated the Ballybofey man at Fantasy Springs in July.
The loss sparked Quigley into some change.
Having been with Dominic Ingle in Sheffield since a win over Daniel Rosario in 2018, Quigley linked up with former world champion Lee.
This week, Lee had challenged Quigley to 'look good' in order to 'remind people how good he is'.
The signs to begin with have been promising for the Quigley-Lee combination.