With just two weeks to go until Christmas Day, it's time to settle the debate on when the Christmas tree should go up.
Donegal Daily held a Facebook poll to see are we traditionalists in the north-west or do we like to Deck the Halls as early as November.
And the majority rules – 61% of readers say that 8th December is the right date to start rockin' around the Christmas tree.
With over 1,800 votes cast, just over 700 respondents said that they like to get into the Christmas decorating spirit in November.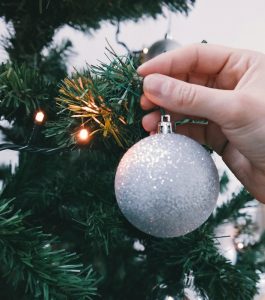 There is a clear divide, with some people commenting that it is 'never too early' to decorate and a few Grinches said they'll be waiting until Christmas Eve!
Many more said that the Late Late Toy Show has become their unofficial start to Christmas, which was early on 29th November this year.
Donegal people are slightly more eager than the national average. A survey by Carrolls Irish Gifts found that 66.7% of people believe you should not have a Christmas Tree erected in your home until at least December 1st has come.
While on the other side of the only coin 13.3% agree that in November (any time after Halloween) it's fine to get the festive season underway.
Interestingly a whopping 20% of respondents don't want to see the tree up until at least 2 weeks prior to the big day. That would be December 11th, at the very earliest!