A special concert in aid of mental health services is returning to Donegal this Christmas.
Returning Light will take place in St Patrick's Centre, Main Street, Donegal Town on December 23rd.
Doors open at 7pm and all donations will be accepted at the door.
Now in its fourth year, Returning Light has grown into a Christmas tradition for many people in Donegal.
Every Christmas local musicians gather-together to showcase their extraordinary talent in unique sessions in a church-like environment.
All proceeds will go towards the mental health services in Donegal.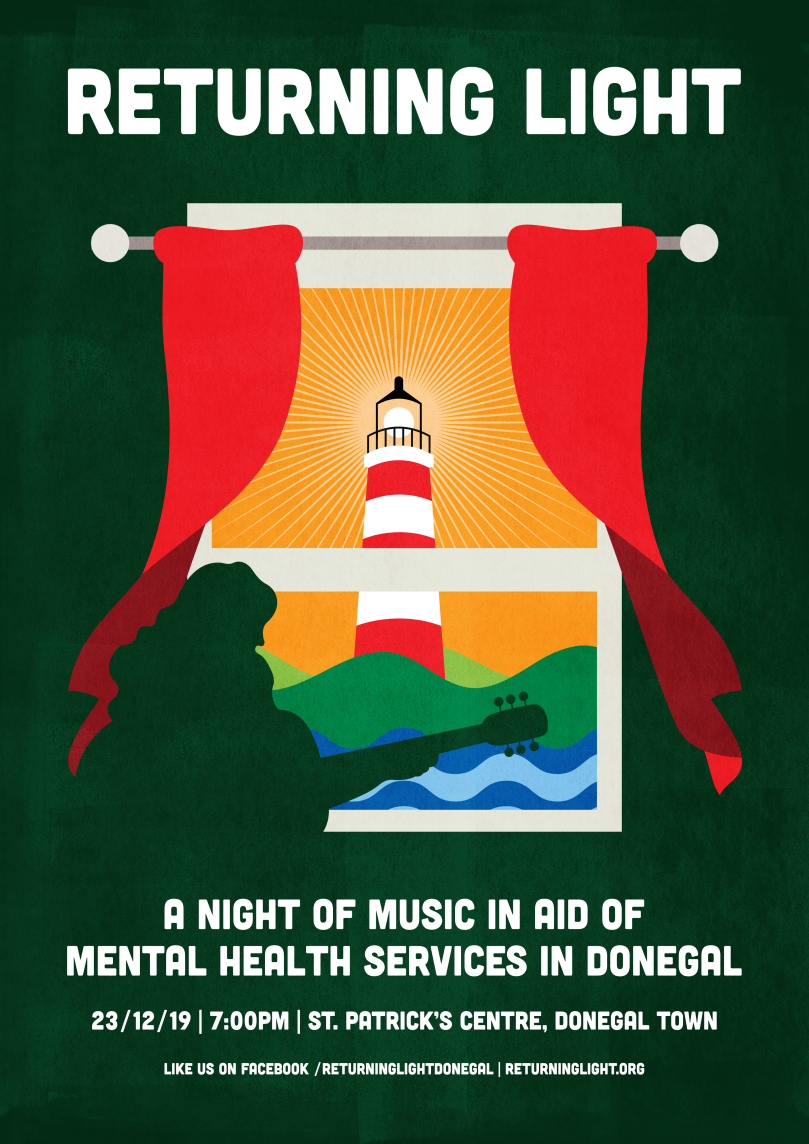 It is estimated that one in four will experience some mental health problems in their lifetime, from a low period, to more serious depression, to a small number who will experience severe mental health problems.
A report released by the Mental Health Commission in October showed a gross lack of funding and neglect by the current government.
The organisers behind Returning Light welcome any donations.
Here's who you can expect to see on the night:
Little Hours
Tom and Declan
B3n Sh3ridan
Niki Pollock
Fierce Pit Bosses
Conor McAllister
Nao Cannon
Michael Gillespie and Zara Montgomery
Diarmaid and Dean
Yvana Murphy
Darren Burke
The Bluestack Chorale
Stephen McCloskey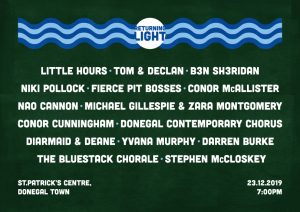 Tags: